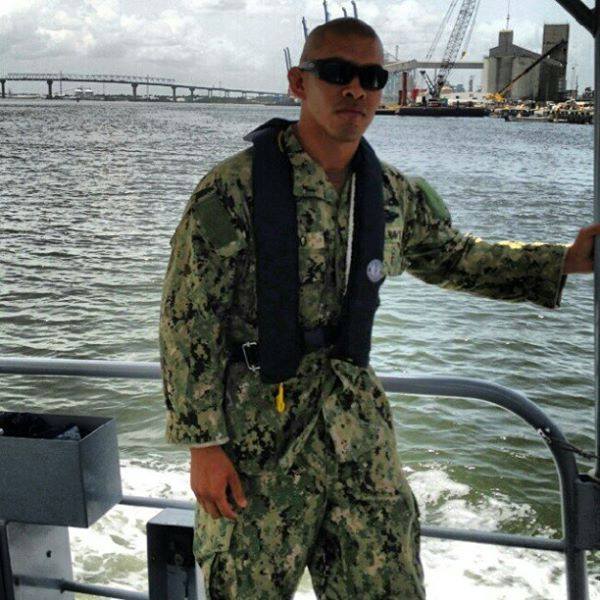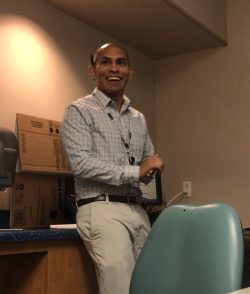 Isaac Moreno, SBC's Assistant Director of Research and Clinical Services, spends his day-to-day helping the Blood Center ensure that any blood components that cannot be transfused to current patients are used to support research on groundbreaking cures and therapies for the patients of the future. Isaac's commitment to service, and particularly to helping patients, goes back much further than his work at the SBC, however. In honor of Memorial Day, we sat down with Isaac to learn about his military service and how that shaped his passion for patient care.
Q: What inspired you to enlist in the military?
A: I first enlisted in 2002 in Savannah, Georgia. I was in high school when 9/11 happened and the war started, and I had an overwhelming sense of needing to do something to help. Coming from a military town, joining the Navy was something I knew I had the power to do.
Q: What job did you have when you first enlisted?
A: Once I finished basic training, I went to the Navy's "A" School to become a hospital corpsman and later Field Medical Service School to become a combat corpsman/combat medic. This was similar to an EMT on the battlefield. I was deployed at age 20 and turned 21 in Iraq, and spent the first of my five total years on active duty in Camp Lejeune, North Carolina. There, I worked in an outpatient setting, dealing with preventative medicine as well as in emergency medicine for those Marines who were hurt on the battlefield. My group and I could have to do anything from putting in chest tubes to performing minor surgeries to stopping massive hemorrhages. It was a difficult time for the country and it was difficult to see the struggles and pain of those who came in for treatment, but I took pride in fact that my job was to take care of those who were on the ground with us.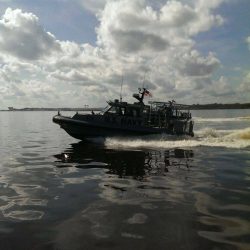 Q: How did you conclude your military service, and how did your years in the military shape your later career?
A: My last active duty station was in Great Lakes, Illinois, where I was helping to run a few departments at a naval hospital, including recruit Sick Call, which is like urgent care for boot camp trainees. After my contract ended, I continued service as a Navy reservist for 10 years at a naval operation support center. I was ultimately assigned to a Coastal Riverine Squadron, where a small team and I were in charge of maritime security for a selection of high value assets — effectively offering protection and medical support on certain waterways. I was acutely aware that the health of everyone onboard whatever ship I was on was my responsibility, and I was glad I could offer support in that way. As I got older and transitioned out of the military, I wanted to make sure I stayed true to my service mentality and continued to help others. That's why I've stayed in health care.
Q: Do you see a connection between that service and your role now?
A: It was Muhammad Ali who said, "Service is the rent you pay for your room here on Earth." In the military, you're worried about the people next to you and you're doing your part to contribute to a much bigger situation. And that's what we are doing at SBC, too. It's about doing your part to support the immediate patients, researchers and fellow team members you can, as well as having that context of the larger mission you're supporting. I'm proud to be part of a mission that is so thoroughly devoted to taking care of the patients of today and, through research, the patients of tomorrow.