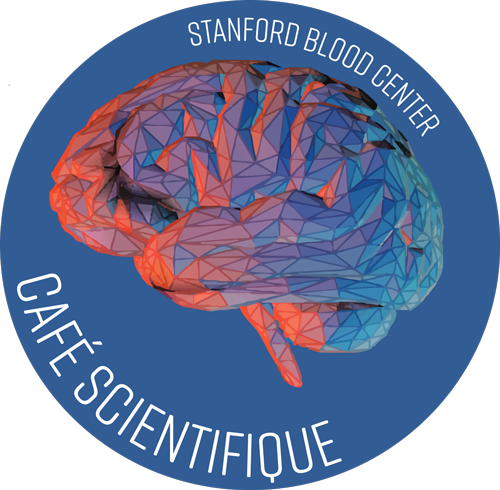 Café Scientifique is an international network of informal groups that brings scientific debate into local communities. Stanford Blood Center (SBC) joined the Café Scientifique community in Fall 2007 with the goal of fostering medical and scientific learning, and raising awareness within our community about SBC.
For more information about Café Scientifique, please contact Victoria Somerville.
UPCOMING EVENTS
Skin-Inspired Electronic Materials & Devices with Helen Tran, PhD. Tran is a postdoctoral researcher in Professor Zhenan Bao's group at Stanford University.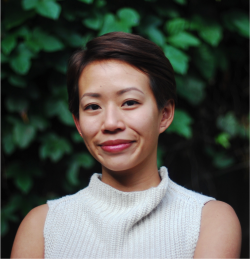 Thursday, May 31, 2018
6:00 p.m. — 7:00 p.m.
Stanford Blood Center
3373 Hillview Avenue, Palo Alto, CA 94304
Breezeway
Free Admission ▪ Complimentary Beverages and Cookies
In this presentation, Helen Tran will discuss her current research, which focuses on designing, synthesizing, and utilizing electronic materials with properties inspired by skin: stretchability, self-healability, and biodegradability. A survey of recent advances in this field will be reviewed, with an emphasis in medical applications.
Dr. Tran received her BS in Chemistry with a minor in Chemical Engineering from UC Berkeley in 2009 and completed her PhD at Columbia University in 2016 under the supervision of Professor Luis Campos.  She previously conducted research with Prof. Tsu-Jae King Liu (undergraduate, Electrical Engineering, Berkeley), Prof. Christopher Schuh (REU, Material Science, MIT), and Dr. Ronald Zuckermann (post-baccalaureate fellow, Molecular Foundry, LBNL). Dr. Tran is currently an Intelligence Community postdoctoral fellow at Stanford University in Professor Zhenan Bao's research group.
This presentation will NOT be available on SBC's YouTube channel at a later date.
Please note that the views and opinions presented at Café Scientifique do not necessarily reflect those of Stanford Blood Center.
Questions? Please contact Victoria Somerville at vsomer@stanford.edu 650-725-2540.
Join the Café Scientifique Community
Would you like to be notified via email about upcoming Café Scientifique events? Subscribe to our mailing list below. (Your contact information will not be shared, and you can opt out anytime.)