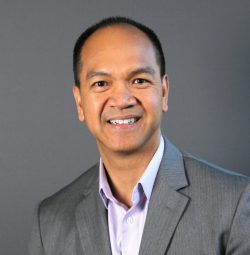 Jonathan Bautista is the Senior Operations Director at Stanford Blood Center. Mr. Bautista began his blood banking career in 2000 and has been in his current position at Stanford Blood Center since 2012. He knows from personal experience the vital role blood centers play in the community and he values being able to make a difference in people's lives.
Mr. Bautista is a committee member of the California Department of Health Clinical Laboratory Technical Advisory Committee since 2013, and a member of the Blood Centers of California Board. Mr. Bautista holds a BS in Medical Technology from the University of Kansas and is a licensed Medical Technologist. He also holds a Master of Science degree in Organizational Leadership from Regis University.
Mr. Bautista was born in Manila, Philippines, but grew up in the Midwest. He made his way to California by way of Colorado and Louisiana. Mr. Bautista is a foodie and enjoys cooking and finding new restaurants to recommend to friends and family. Mr. Bautista is also a musician and plays the saxophone in a local community band, and sings and plays piano in the privacy and comfort of his home.