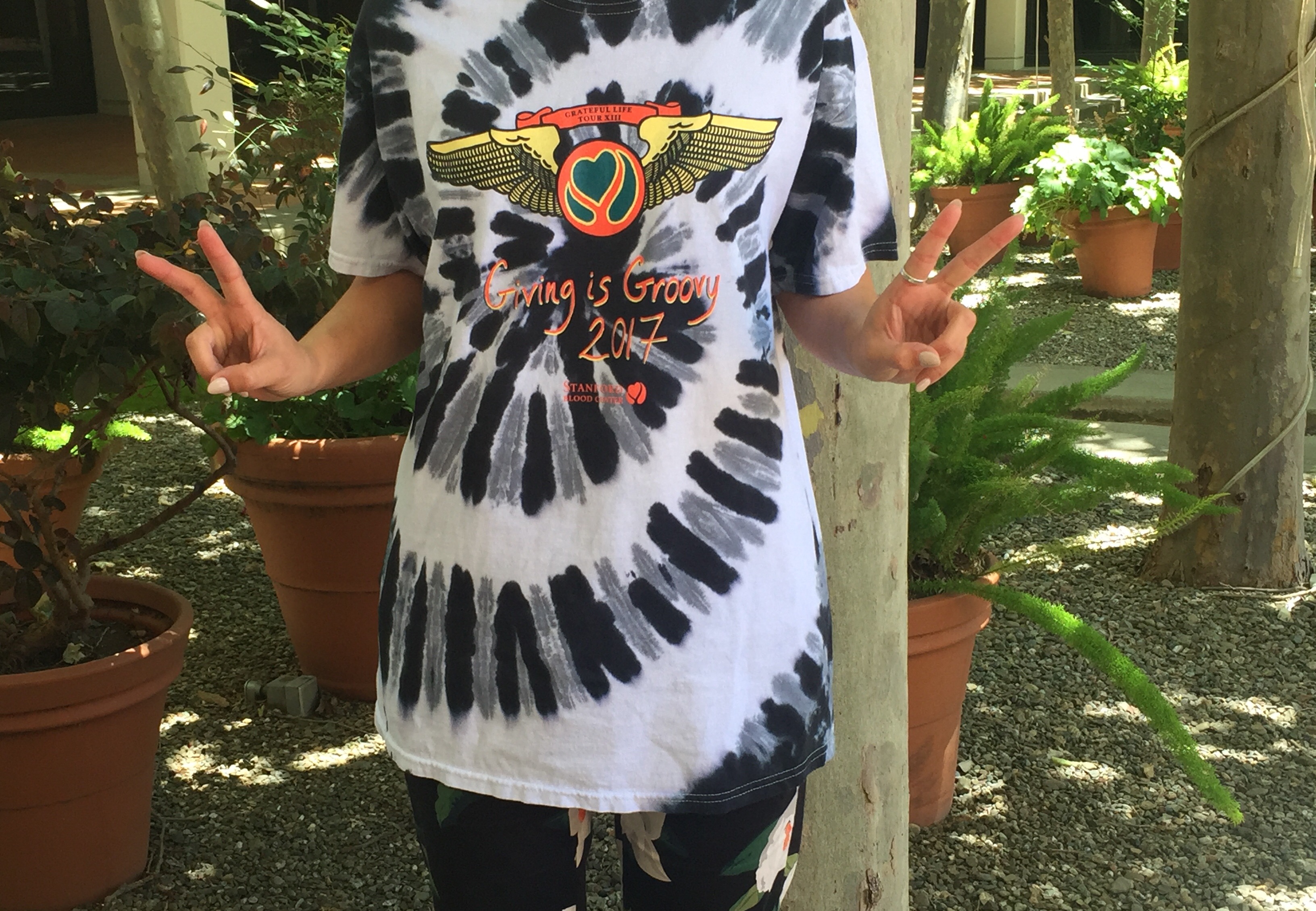 Giving is Groovy and it has been for thirteen years! The Grateful Life Tour (GLT), our longest-running and most popular campaign, is back. During GLT, presenting donors receive 70s-inspired tie-dye shirts as a thank you for donating. It is rumored that the idea for GLT came from a blood center conference; a blood center from Pennsylvania shared that one of the Grateful Dead band members received a transfusion using blood from their center, and the idea was born.
To celebrate GLT's thirteenth year, we decided to do a call back to the campaign's origins…with our own modern spin. Instead of the typical tie-dye colors (blue, green, purple, etc.), we chose to move forward with a bolder choice: black & white. The back is adorned with our own colorful version of the Grateful Dead "Steal Your Face" Wing Pin — "Steal Your Heart, Donate Blood." We hope you love it as much as we do!
This year, the campaign first toured the mobiles in early July, and is now moving to the centers August 27 – September 3. Spread the word about GLT's tour dates, because Giving is Groovy!
Make your appointment at sbcdonor.org. Questions about GLT? Call our Donor Relations team at 650-736-7786.