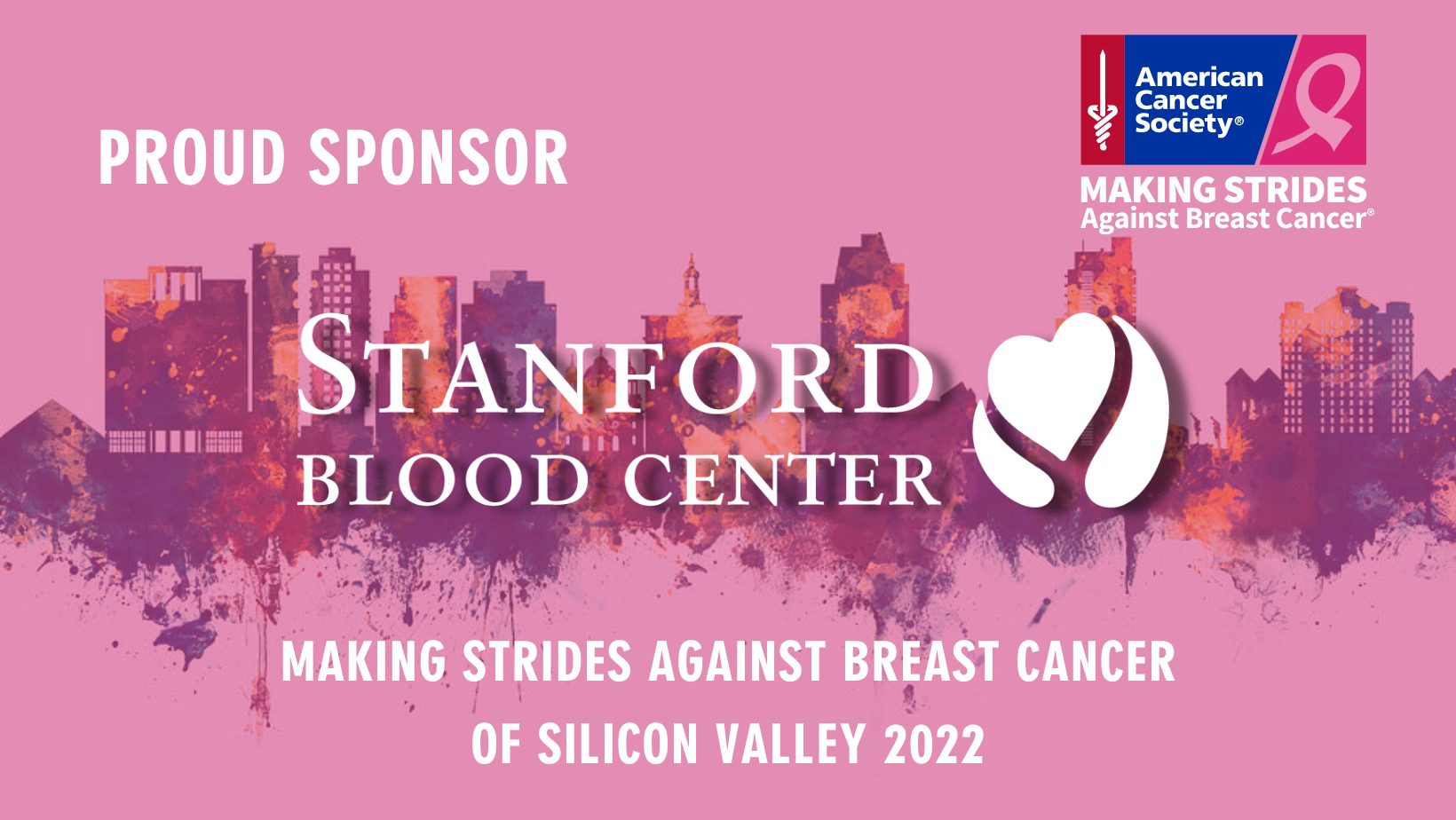 Stanford Blood Center is a proud sponsor of the American Cancer Society's Making Strides Against Breast Cancer walk in Silicon Valley.
Cancer patients are some of the most frequent users of blood products; as a blood donor, you are already providing a crucial support that allows local patients, including breast cancer patients, to receive the lifesaving treatment they need. We also know that many of our donors have been personally impacted by breast cancer specifically, as one in eight women* (about 13%) is diagnosed in their lifetime. For this reason (and many others), we are glad to be able to sponsor ACS's Making Strides Against Breast Cancer walk to support "patients, survivors, thrivers and caregivers."
The Making Strides walk is not only an important fundraiser for the organization, but also it provides a sense of community and, in that community, a sense of healing for all those who gather together to walk in support of the cause. We encourage any of our donors and community members who are interested to learn more about the Silicon Valley walk, which will take place October 2 in Santa Clara's Great America, and sign up either as a solo walker or with a group.
*It's important to note that, while this statistic is the most readily available and widely shared, breast cancer does not solely affect women, and the experiences of nonbinary folks and men are just as impactful.
We hope to see you there!
Save the Date:
Saturday, October 22, 2022
California's Great America
Santa Clara, CA