As Stanford players continue to dominate on the football field, the Stanford community has held onto a trophy of its own. In honor of the Big Game, give blood at the annual Rivals for Life blood drive to beat Cal's collections and help us keep the winning streak alive! All donors receive a FREE Rivals for Life t-shirt.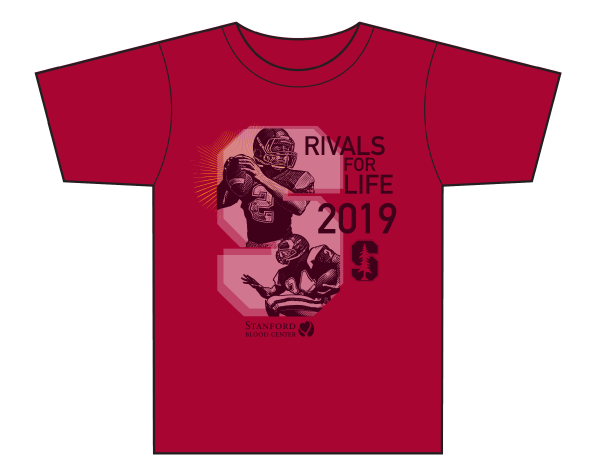 APPOINTMENTS
Make an appointment online by selecting a location below:
BLOOD DRIVE DETAILS:
PLEASE NOTE:  This can be a popular drive, so there may be a small wait.
DATE: Wednesday, November 20
TIME: 10:00 a.m. – 5:00 p.m.
LOCATION: We will be collecting donations at two campus locations:
All donors must meet these requirements»
Weigh at least 110 lbs
Be free of cold and flu symptoms (allergies okay; as are most medications)
Eat before donating & drink plenty of fluids
Have a photo ID the day of the blood drive
Eligibility: For information about eligibility, visit our eligibility and medical history page or call our Resource Nurse at (650) 723-7831.