Help us spread the word about blood donation!
Our generous donors and community members often ask how they can support our efforts in times of need, or help to raise awareness about blood donation in general. Please feel free to download any of the following graphics to use on your own social media pages to help us spread the word about the importance of blood donation. These graphics are updated from time to time, so watch this page for new designs!
If you'd like to include information about our most-needed blood types in your post text, please refer to the "Today's Blood Need" section of our homepage. Our homepage is updated daily to reflect current need.
DOWNLOAD OUR SOCIAL MEDIA GRAPHICS
Download images and text to help spread the word on your personal social media pages. Change a profile pic or cover image for the most impact, or choose the post/tweet image option (and be sure to share publicly)!
Click the + button below to expand each section and get the images and text for each social channel:
FACEBOOK
Change your cover image and/or profile image. (Right click to "save image" to your computer.)
COVER

PROFILE IMAGES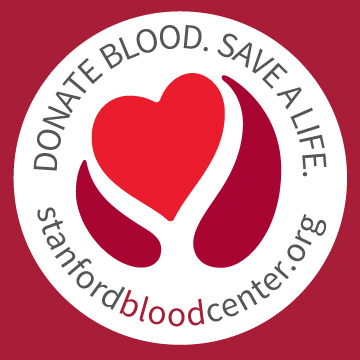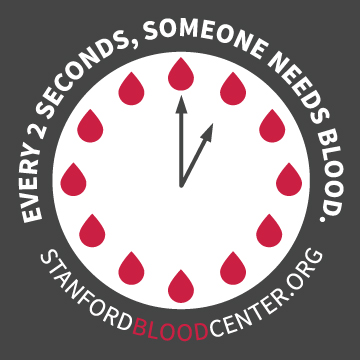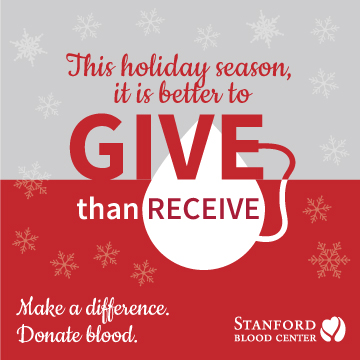 FACEBOOK POST WITH TEXT
Looking for a way to support your community this holiday season? Donate blood! In about an hour, you can save up to 3 lives.Learn more at https://stanfordbloodcenter.org #givebloodSBC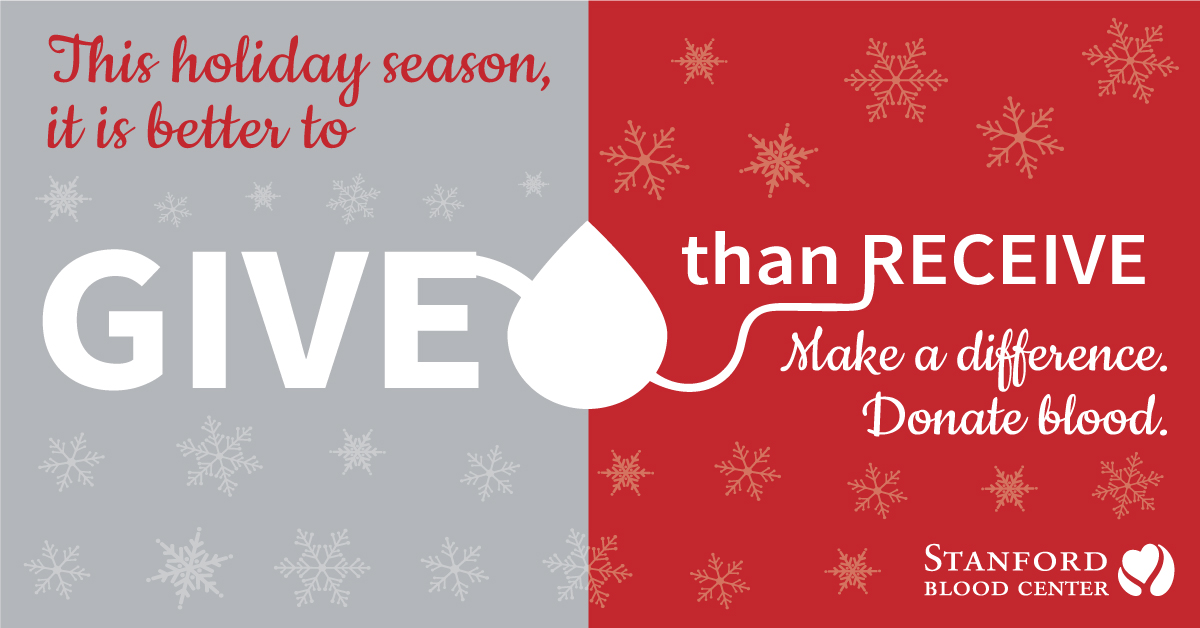 TWITTER
Change your cover image. (Right click to "save image" to your computer.)
COVER

TWEET (IMAGE AND TEXT)
Want to help your community this holiday? Donate blood! In about an hour, you can save up to 3 lives. @giveblood #givebloodSBC https://stanfordbloodcenter.org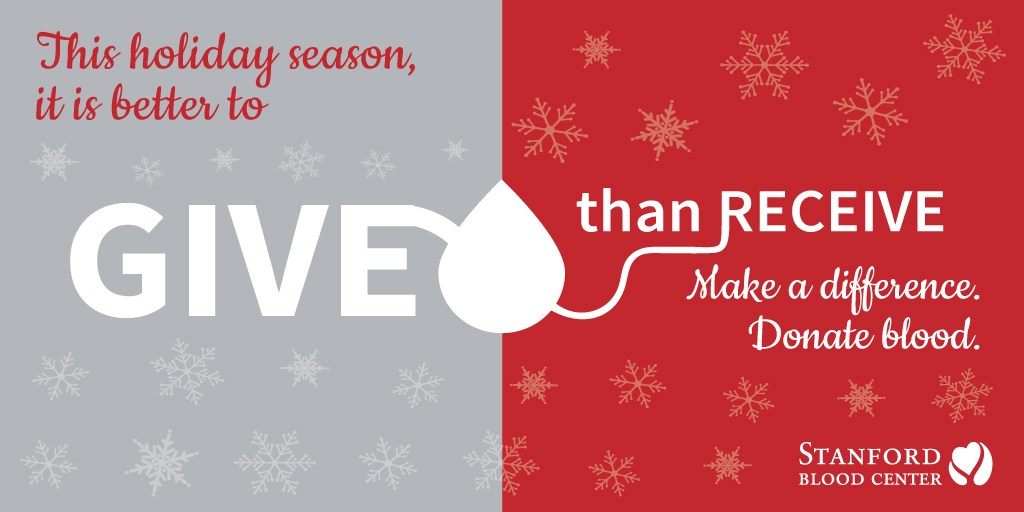 INSTAGRAM
Post an Instagram pic with text. (Right click to "save image" to your computer.)
IMAGE AND TEXT
Want to help your community this holiday? Donate blood! In about an hour, you can save up to 3 lives. #givebloodSBC https://stanfordbloodcenter.org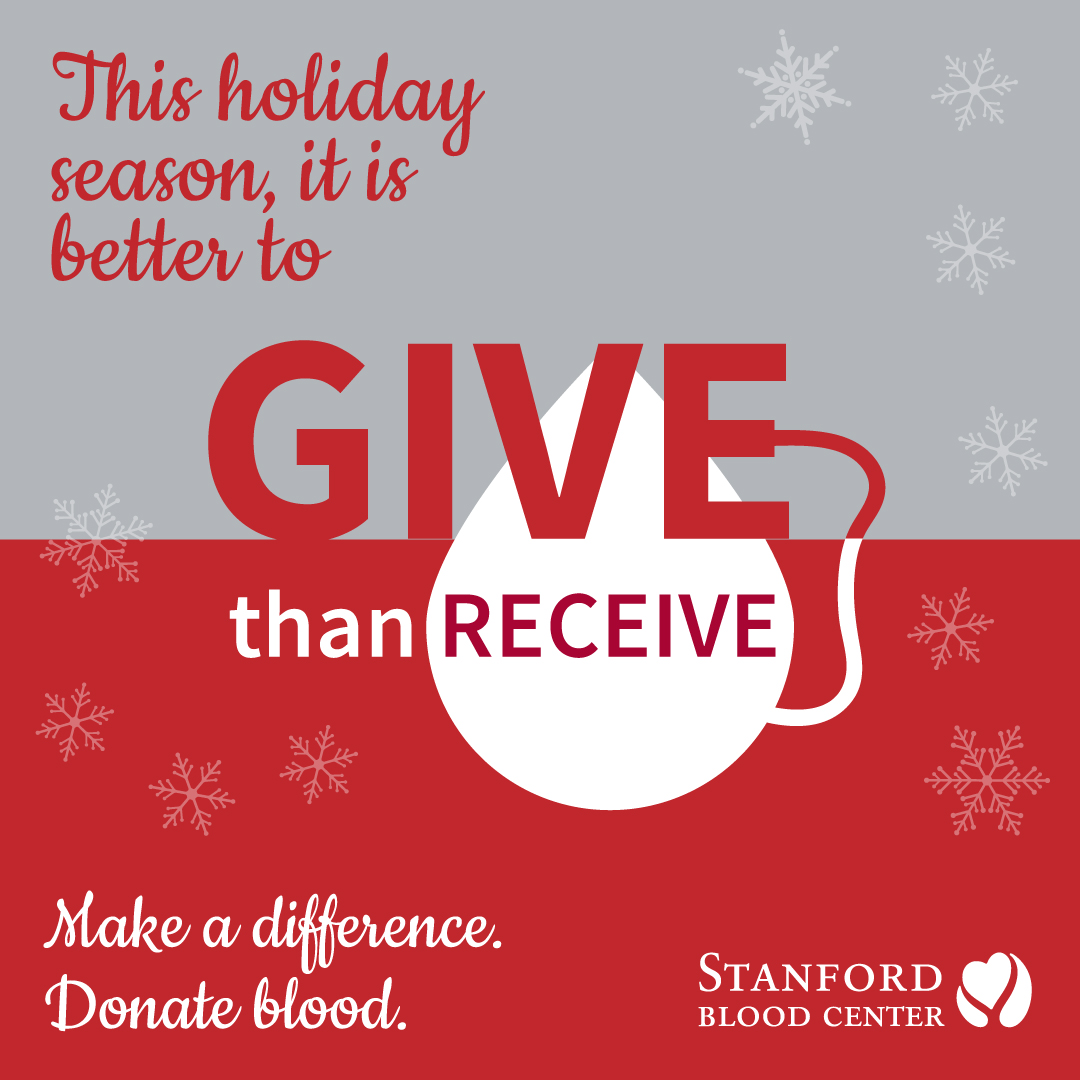 YOUTUBE
Change your cover image. (Right click to save the image to your computer.)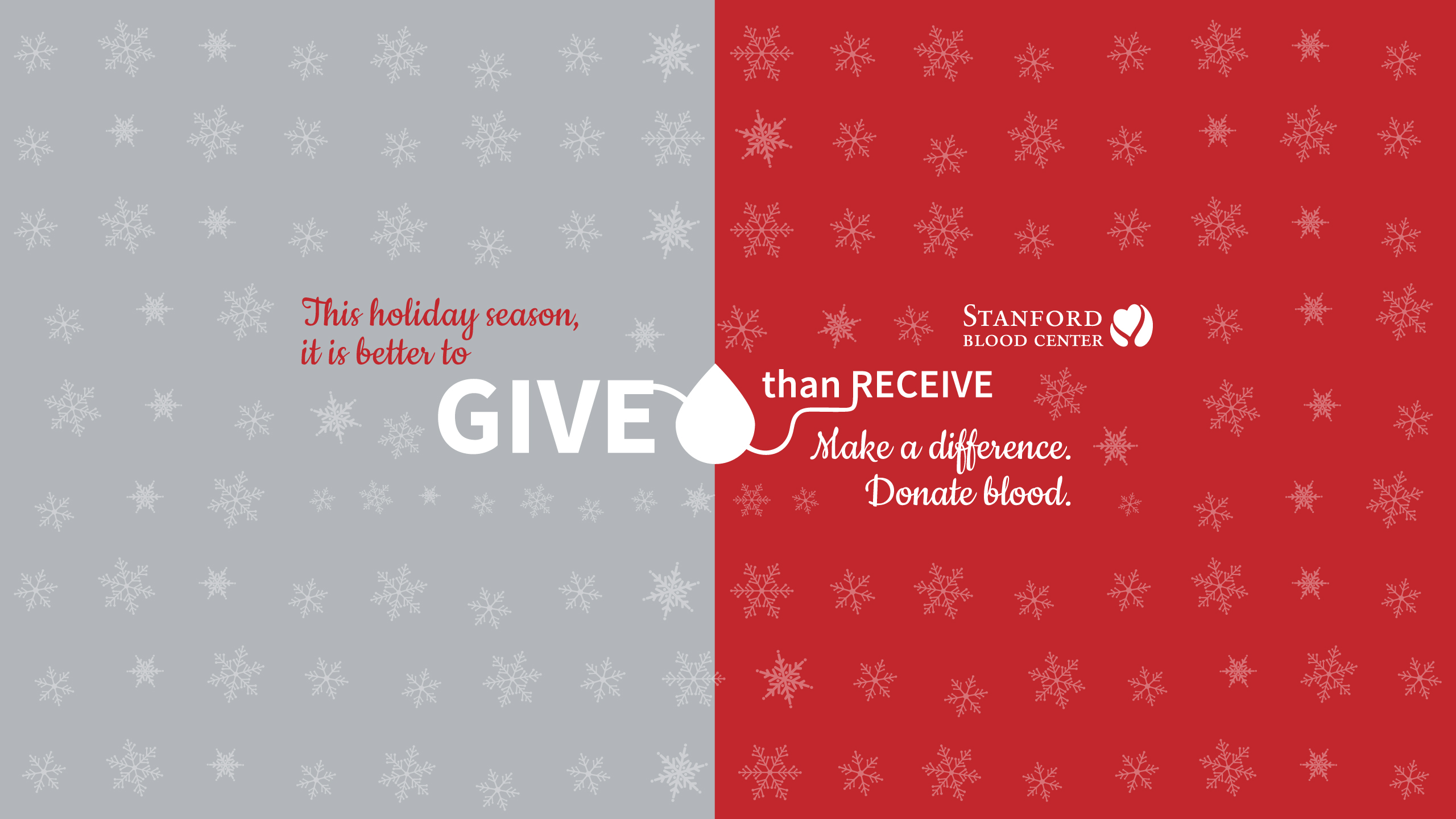 LINKEDIN
Change your cover image. (Right click to save the image to your computer.)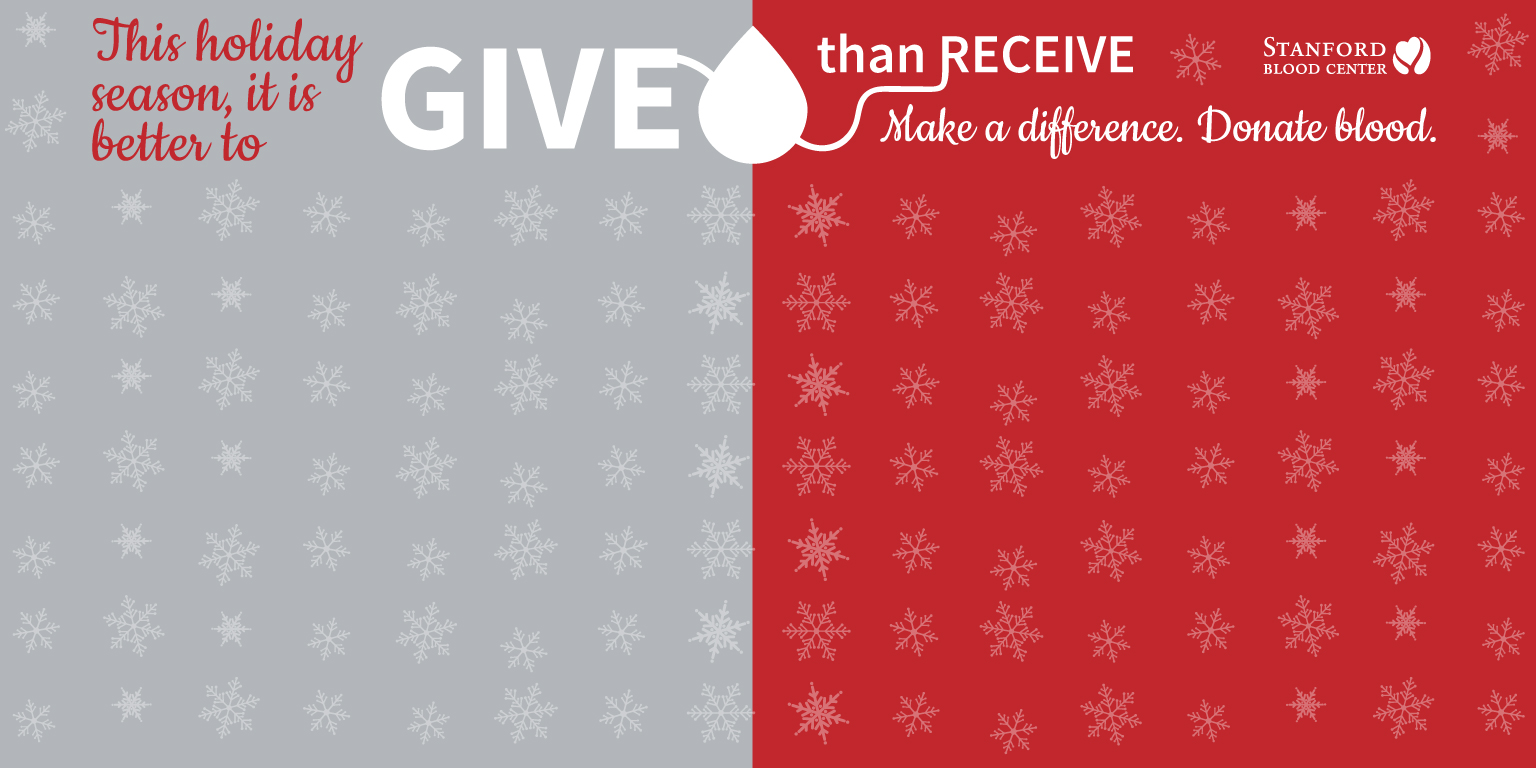 GOOGLE +
Change your cover image. (Right click to save the image to your computer.)