In addition to the warm and fuzzy feeling you get from helping others, you can get cool gifts as a thank-you when you donate blood with us! Check out our current promotions below. If you'd like to learn more about blood donation, start here:
SPECIAL PROMOTION » ELECTRIC BIKE RAFFLE
Come in to donate blood anytime in October and you'll be entered into a raffle to win a new vintage-style electric bike! The 2022 Roadster bike, from Vintage Electric Bikes, is known for its sleek look, its comfortable and efficient design and its speed, running at 20 mph in its default mode and up to 36 mph in race mode!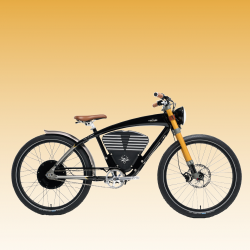 Anyone who comes in to donate at any center or mobile will automatically be entered into the bike raffle, plus additional weekly raffles! Learn more here.
ONGOING PROMOTION » TARGET MONDAYS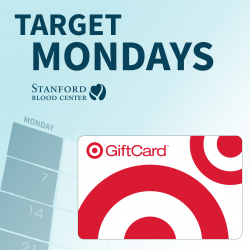 To ensure we can start the week off strong and support patients throughout the week, we'll be giving $10 Target virtual gift cards to all donors who present to give blood on Mondays at our center locations moving forward.
ONGOING PROMOTION » FOUR SEASONS CLUB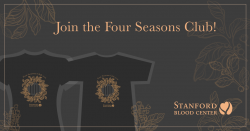 Save lives with artistic flair! Donate four times in 2021 and you'll get this free unique, artsy t-shirt as thanks for your consistent dedication to patients. The design comes in masculine and feminine cuts.
Once eligible, you will receive an email inviting you to order the shirt.
ONGOING PROMOTION » TEN TIMES GIFT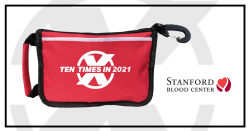 Donate ten times in 2021 and get a high-quality first aid kit as a thank-you for your dedication to saving lives! Once eligible, you will receive an email inviting you to order the first aid kit.