As of Thursday, October 19, Stanford Blood Center (SBC) has implemented the updated FDA blood donation guidelines, which eliminate questions based on sexual orientation. We look forward to welcoming those who may be newly eligible to support local patients through blood donation.
Stanford Blood Center is committed to achieving an inclusive blood donation process that treats all potential donors equally and ensures a safe, sufficient blood supply is readily available for patients in need. This historic change in approach to donor eligibility is significant progress, resulting in a blood donation process that is more inclusive and equitable than ever before. Stanford Blood Center enthusiastically supports this change, aligning the United States with countries like Canada and the United Kingdom.
Did you know…?
About every two seconds, someone in the U.S. needs blood.
That means, this many people have needed blood since you arrived here:
Due to lower levels of community infection and in alignment with federal, state and local guidances and Stanford Medicine policies, as of February 3, 2023, SBC does not require masking in most donation scenarios. SBC continues to strongly recommend masking for all donors, team members, visitors and volunteers, particularly in indoor spaces. There are a few exceptions where a minimum of procedural (surgical) masking remains mandatory. Learn more at stanfordbloodcenter.org/donation-faqs.
Blood Donation: How It Works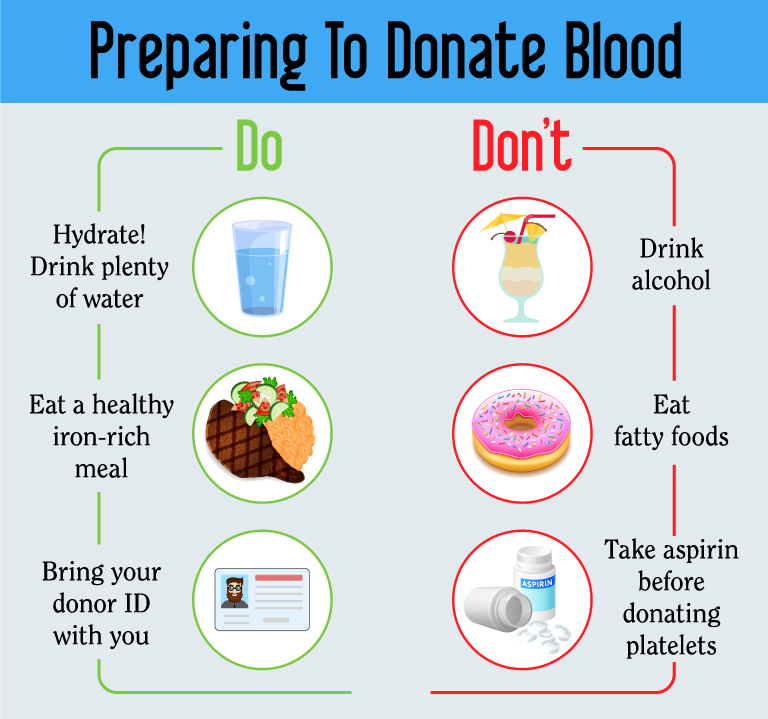 Before your appointment:
Always be sure to drink plenty of water before donating blood!
Eat an iron-rich meal. Eating enough iron is essential to ensuring that your hemoglobin level is right for donating. You can check out some tips on getting enough iron here.
Bring your donor ID. If you have a donor ID, be sure to bring it with you to your appointment. First-time donors or returning donors without a donor ID card should bring a valid state-issued photo identification.
Avoid alcohol and fatty foods for 24 hours, and aspirin (if donating platelets) for 48 hours, before your donation.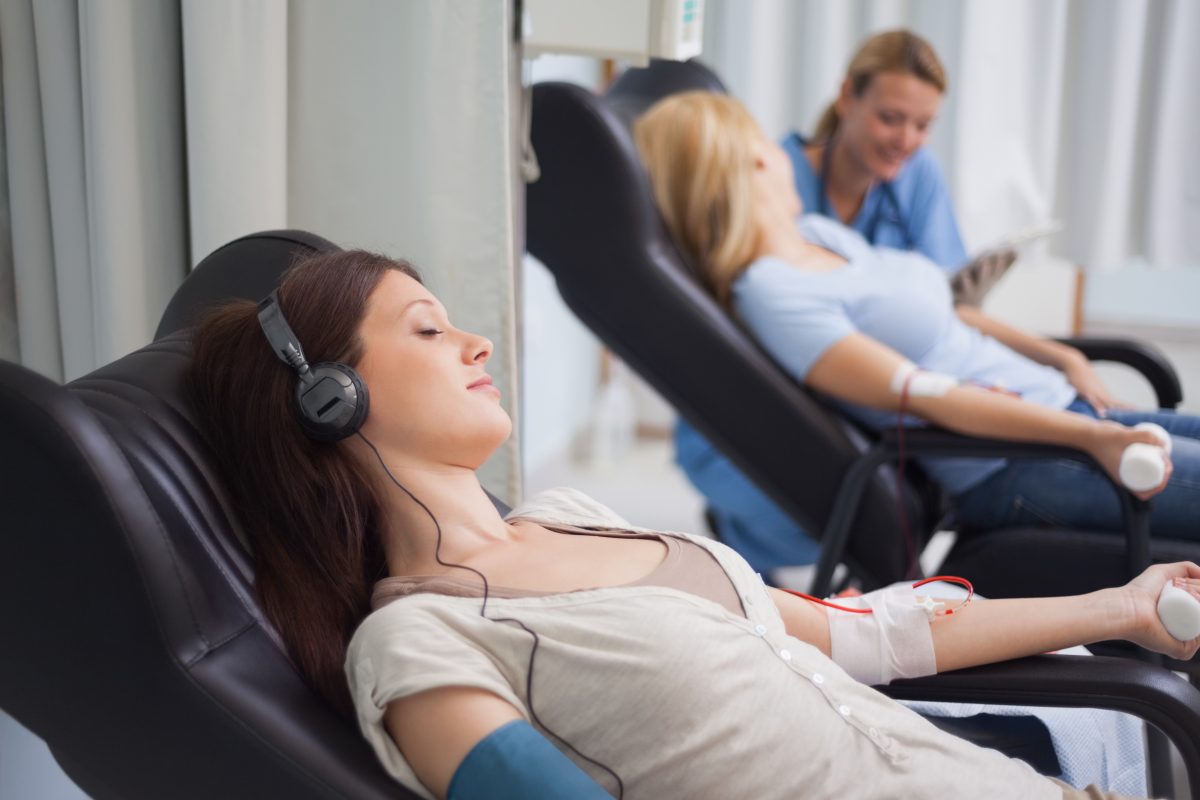 Congratulations, you made an appointment to donate blood and save lives! So what happens now? There are four basic steps to every blood donation:
Registration
Medical History
Donation
Rest & Refreshments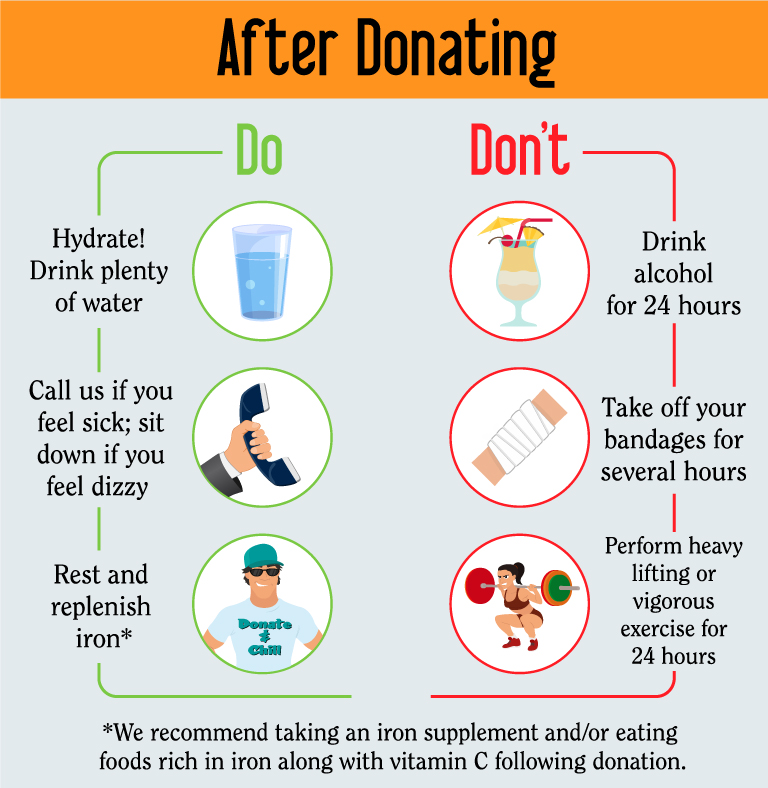 After your blood donation:
Always be sure to drink plenty of water to rehydrate.
Sit down or lie down if you feel lightheaded or dizzy. Call our post-donation callback line at (650) 725-9968 if you feel unwell.
Rest and replenish iron. We recommend you take an iron supplement and/or eat foods rich in iron combined with a source of vitamin C after your donation.
Avoid alcoholic beverages and vigorous exercise for at least 24 hours after donating, and be sure to keep that bandage on for a few hours!
Please call our post-donation callback line at (650) 725-9968 immediately if you:
feel that your blood should not be given to a patient;
are not sure that your blood is safe;
develop a fever within 24 hours after donating;
have any illness within two weeks of your donation; or
are diagnosed by a physician as having West Nile, dengue, chikungunya, Zika, or Ebola virus Infection.