About the HLA Lab
The Histocompatibility and Immunogenetics Laboratory (HLA Lab) provides testing to support hematopoietic stem cell and solid organ transplantations by performing HLA genotyping in donors and recipients to assess the closeness of match and identify mismatches; chimerism testing to evaluate for post-transplant engraftment; HLA antibody testing to identify anti-HLA antibodies; and flow crossmatches to assess donor-recipient compatibility. In addition, the HLA Lab provides testing for transfusion medicine, as well as disease association and pharmacogenetics analysis.
The HLA Lab offers a full range of testing services to support hematopoietic stem cell and solid organ transplantations, transfusion medicine (blood product testing) and HLA-related disease association/pharmacogenetics analysis. We service Stanford Health Care, Lucile Packard Children's Hospital Stanford and other transplant centers and hospitals in the Bay Area and beyond.
As part of Stanford Blood Center (SBC), the HLA Lab is accredited by ASHI, certified by CLIA, and licensed by the State of California for high-complexity testing.
Contact us
Phone: (650) 724-6742 or (650) 723-5548, Option 0
FAX: (650) 723-6350
Email: secure-HLAsupport@lists.stanford.edu
Mailing Address:
Stanford Blood Center — HLA Lab
3373 Hillview Avenue
Palo Alto, CA 94304
Director: Marcelo Fernández-Viña, PhD, F(ACHI)
Transplant and Disease Association Testing Services
HLA typing, HLA antibody testing, flow crossmatches and chimerism testing for solid organ and hematopoietic stem cell transplantations
HLA-related disease associations and pharmacogenetic testing
HLA platelet compatibility testing for platelet refractoriness
Research and Bio-repository
The HLA lab also has an active research and development program, and houses and curates a bio-repository of patient specimens.
Stanford Entities: Log in to EPIC with your Stanford credentials to order. Sample requirements and reasons for rejection are listed under the "Specimen" tab per each test type. For a list of services available in the EPIC system, click here.
Disease Association & Pharmacogenetic Panels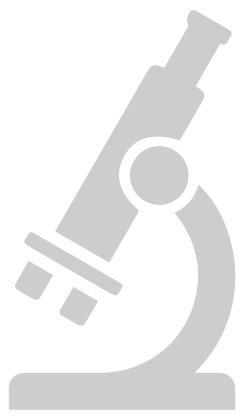 A battery of twelve HLA disease association and pharmacogenetic panels are currently available:
Abacavir Hypersensitivity
Allopurinol Hypersensitivity
Spondyloarthropathies (Ankylosing Spondylitis, Reiter's Syndrome, Juvenile Arthritis)
Eye Disease HLA Association (Acute Anterior Uveitis, Behçet's Disease, Birdshot chorioretinopathy)
Carbamazepine Hypersensitivity
Celiac Disease
Narcolepsy
Pediatric Acute-onset Neuropsychiatric Syndrome (PANS)
Psoriasis
IL-1 and IL-6 Inhibitors Hypersensitivity
HLA typing Custom Panel (at intermediate resolution)
HLA NGS typing (Full High Resolution)
The Stanford Blood Center Histocompatibility & Immunogenetics Laboratory (HLA Lab) now offers disease association and pharmacogenetic testing panels as a service to support clinical and research entities.
With state-of-the-art technology, evidence-based panel design balanced with ordering flexibility, detailed panel information, fast turnaround time, professional interpretation and support, our services can help to simplify your workflow and improve patient care.
About the panels:
There are a number of HLA specificities known to be associated with certain diseases or drug-induced adverse reactions. The confirmation of presence or absence of HLA factors associated with certain diseases can make a significant impact in the diagnosis and/or treatment of patients. The Stanford Blood Center HLA Lab has designed various panels of pre-selected HLA specificities to address the most common needs of clinicians and researchers.
How to order:
The Disease Association & Pharmacogenetic Panels request is currently available to order in Epic for Stanford Health Care providers. The selection of a specific disease or drug hypersensitivity automatically defaults to the pre-selected HLA typing request with flexibility to add additional specificities if desired.
For non-Stanford providers, the request is made via the Stanford HLA Laboratory request form by clicking the ONLINE ORDERING" or "PDF/FAX ORDERING" buttons above.
Supplemental Information
The Disease Association Panel supplemental information document below is to be used by health providers as a reference when selecting the panel of interest as well as a guide to interpretation of the test results. Clinicians should refer to the supplemental information document for information on clinical indication, methodology, limitations, clinical background and references.
HLA Lab Medical Leadership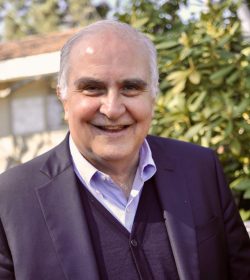 Marcelo Fernández-Viña, Ph.D., F(ACHI) is a Professor for the Department of Pathology at Stanford University Medical School and serves as co-Director of the Histocompatibility & Immunogenetics Laboratory at this institution. He has been working in the fields of Histocompatibility and Immunogenetics since 1982. He earned a degree in Biochemistry from the School of Basic Sciences in Rosario, Argentina, and his Ph.D. in Internal Medicine from the University of Buenos Aires Medical School in Argentina. Previously he held a position as a Professor in the Department of Laboratory Medicine at the University of Texas M.D. Anderson Cancer Center in Houston. He has 170 peer reviewed publications, many of them focusing on HLA variation in multiple world populations, identifying susceptibility and resistance factors for diseases and in the impact of HLA mismatches in allogeneic transplantation; and 59 book chapters. He served as expert Consultant for Donor Searches for NMDP and as President Elect, President and Past President of the American Society for Histocompatibility and Immunogenetics. He served as a member of the Board of Directors and the Executive Committee for the United Network for Organ Sharing. Currently, he serves as Co-Chair of the Immunobiology Committee of the CIBMTR; and is the Liaison between the American Society for Histocompatibility and Immunogenetics to the National Marrow Donor Program. He serves as HLA Expert Consultant for the NMDP for the HRSA contract and is a member of the Histocompatibility Advisory Group for NMDP. He is Councilor of the International Histocompatibility Workshop and a member of the WHO Nomenclature Committee for Factors of the HLA System, Section Editor of Human Immunology and an Advisory Board Member of the International Journal of Immunogenetics.
CONTACT
Email: marcelof@stanford.edu
More information about Marcelo Fernández-Viña:
https://med.stanford.edu/profiles/marcelo-fernandez-vina
https://stanfordbloodcenter.org/leadership/marcelo-fernandez-vina/
---
---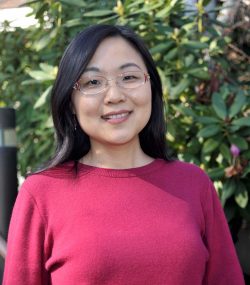 Dr. Bing (Melody) Zhang is a Clinical Assistant Professor for the Department of Pathology at Stanford University Medical School, and serves as Co-Director for the Histocompatibility & Immunogenetics Laboratory. She is also an attending physician practicing at the Stanford Molecular Pathology service.
Dr. Zhang received her medical degree and a master's degree in Medical Genetics from Shandong University School of Medicine. She pursued postdoctoral research training in the department of Pathology at Stanford University after immigrating to the US. She then went on to complete her residency training in Clinical Pathology, as well as fellowships in Molecular Genetic Pathology and Clinical Genomics here at Stanford. She is Board Certified in Clinical Pathology and Molecular Genetic Pathology.
During the time of her research and clinical training, she won multiple national and departmental awards, including Mary Rodes Gibson Memorial Award in Hemostasis & Thrombosis (American Society of Hematology), AMP Young Investigator Award (Association for Molecular Pathology), Charles B. Carrington Memorial Award (Stanford Pathology Research Retreat), and Department of Pathology Trainee Mentored Award in Precision Health (Stanford), etc. She served as a junior member on the College of American Pathologists Biochemical and Molecular Genetics Committee from 2016 to 2017. During this time, she led the development of NGS-based inherited cancer panel proficiency testing and participated in reviewing of the NGS checklist and NGS proficiency surveys.
Dr. Zhang's primary research interest is development and application of molecular assays for the diagnosis and monitoring of patients in transplant medicine. Clinically, she is interested in contributing to further integration of HLA laboratory with other operations in the SBC as well as relevant services in the department of Pathology.
CONTACT
Email: mbzhang@stanford.edu
More information about Bing Melody Zhang:
https://med.stanford.edu/profiles/Bing%20Zhang
https://stanfordbloodcenter.org/leadership/bing-melody-zhang/
In 2017, the Stanford Histocompatibility & Immunogenetics Laboratory hosted the 17th International Histocompatibility and Immunogenetics Workshop and Conference (17th IHIW) in Pacific Grove, California.
The 17th Workshop was held to further advance the continued international collaboration in research in HLA and Immunogenetics projects. The major goal was to define HLA and KIR genomics, map serologic epitopes using NGS and single antigen bead technologies, and develop robust research and clinical informatics tools for HLA and KIR.