Thank you for your interest in becoming a blood donor! You probably have some questions and we're here to help.
Why become a blood donor?
Blood donors truly are lifesavers.
Blood products are used every day to help patients affected by cancer, blood disorders, and accidents or trauma, among others. By becoming a Stanford Blood Center donor, you are joining the ranks of an incredible group of people who are committed to helping us support local patients throughout the Bay Area.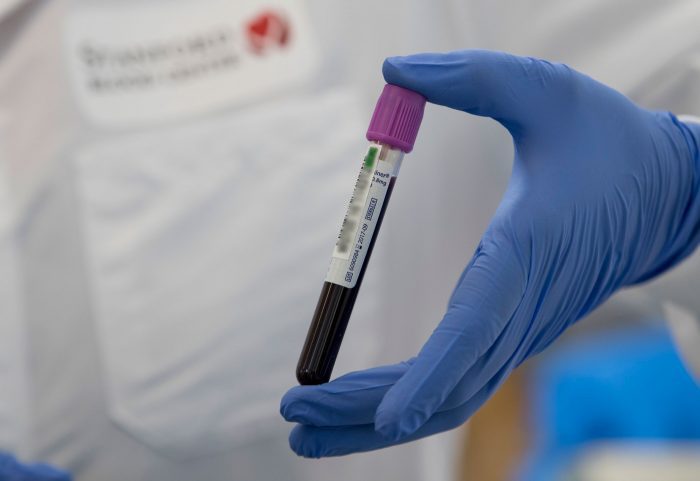 You could be part of the cure.
SBC has always been at the forefront of global research and innovation. In addition to providing blood products for transfusion purposes, we also supply researchers with the products they need to discover the causes, prevention and treatment of blood diseases and blood-borne disorders.
Blood donation benefits you, too!
Blood donations in the United States are voluntary, so we do not offer money for donations. However, each time you come in to donate, you earn points that you can redeem for items you'll love in our Donor Loyalty Store. It's our way of saying "thank you" for the incredible gift you give when you donate blood. Plus, you get that warm and fuzzy feeling of knowing that you may have saved lives in your community and beyond!
Why choose SBC?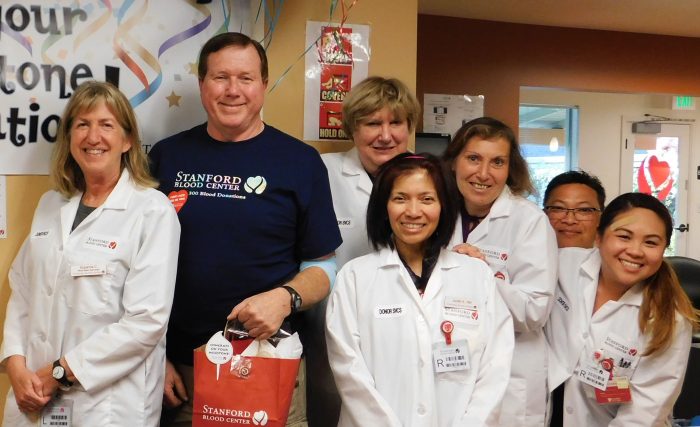 Our donors are our family
Our donors truly become like family – they often tell us that they feel such a strong personal connection to our team and how it's such a big part of why they keep coming in to donate.
The donation experience
Because we're a community blood center, our donors get a personalized level of service. We take time to focus on each individual donor to ensure they have the best donation experience possible.
Think globally, donate locally.
As part of the Stanford community, we can remain focused on serving our local hospitals and patients, while contributing to research and advancement that impacts the world at large.
Before You Donate
To become a blood donor, you must:
Be 17 years of age (16 with parental consent), and
Weigh 110 pounds
Be free of cold and flu symptoms and in general good health
In order to keep the blood supply safe, the U.S Food and Drug Administration (FDA) also requires blood centers to implement additional eligibility criteria. View more eligibility requirements (like tattoos and common travel deferrals) here.
We know it can be confusing trying to figure out if you are eligible, so please feel free to give us a call at 650-723-7831 with any questions you may have!
Types of Blood Donations
There are four types of donation:
Whole Blood
Apheresis
Platelets
Plasma
On your first visit, you'll start out by donating whole blood. From there, if you're interested, you can ask one of our team members if you're a good candidate for other types of donations. Learn more about all the donation types here.
What to Expect – Steps to Donating Blood
Make your appointment! Call 888-723-7831 or visit sbcdonor.org.
Follow the pre-donation steps on our Preparing to Donate page.
When you arrive for your appointment, check in with the registration desk
Fill out the medical history questionnaire
Meet with one of our team members to review your eligibility and check your vitals
Get comfortable in the donor chair
Hang out for 5-10 minutes while your blood is collected
Pick your favorite color bandage for your arm wrap
Head to the canteen for refreshments!
After You Donate
We hope you enjoyed the feeling of helping others in need, and that you're planning to donate again soon! Here are some ways you can stay connected to SBC: