CHANGES TO DONOR DEFERRALS ARE COMING SOON
The FDA has released its guidance for a move from time-based deferrals to assessing blood donor eligibility using gender-inclusive, individual risk-based questions. Stanford Blood Center enthusiastically supports this announcement, and is working as quickly as possible to implement changes. Read more here.
Explaining the MSM Deferral
Due to FDA policies, men who have had sex with another man* in the past year will be deferred from donation for three months due to an increased risk of acquiring HIV infection. Note that this deferral period was decreased from one year on September 17, 2020 due to an updated FDA guidance.
Stanford Blood Center's mission is to provide a safe and adequate blood supply to the local hospitals that we serve. The U.S. Food and Drug Administration (FDA) and AABB (formerly American Association of Blood Banks) set criteria for blood donor eligibility at the national level. State law dictates that all blood donor centers must adhere to these standards in screening potential donors. The intent of these standards is to maximize the safety of the blood supply; the standards are not intended to send a message to any individual regarding his or her infectious disease status. The blood center in no way endorses homophobia or racial stereotypes.
All blood centers in the U.S. perform a variety of tests for infectious agents, including two tests for HIV. For every infectious agent, there is a "window-period" (delay) between the time of exposure and the time that a laboratory test is able to detect evidence of infection in a person's blood. During this "window-period," donor questioning for potential exposure to the infectious agent serves as the only protection of the blood supply. This is why the FDA requires all blood centers to question donors about activities that are associated with an increased risk of exposure to infectious agents. The FDA requires the use of broad donor screening questions that select a low-risk donor population. These questions are developed by the AABB Donor History Task Force. The AABB Donor History Task Force works with the FDA on incorporating new FDA guidance into the questionnaire as appropriate.
In order to capture this window period, the FDA selected the three-month deferral, based on several years of research, to provide adequate time for the detection of infected individuals. Stanford Blood Center strongly supports ongoing efforts by AABB, America's Blood Centers, and the American Red Cross to work with the FDA to gather additional scientific risk data to assist the FDA in determining whether donor-screening alternatives based on individual behaviors are appropriate and feasible at this time. 
*Please note that nonbinary individuals may be affected by the MSM deferral as well. If you have any questions, please call our Resource Nurse at 650-725-7336.
Stanford Blood Center Policy
Based on the FDA's 2020 recommendation, which can be found at fda.gov, Stanford Blood Center changed the MSM deferral from a 12-month deferral to a three-month deferral. Although this change does align the MSM donor deferral period with those for other activities that may pose a similar risk of transfusion-transmission infection, Stanford Blood Center strongly supports additional research to determine if individual risk assessment is an effective and safe alternative for donor screening. Stanford Blood Center encourages the FDA to further evaluate deferral criteria for MSM and ensure the use of science-based deferrals that are fair and consistent among blood donors while maintaining the safety of the blood supply.
……………..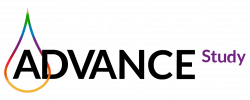 ADVANCE Study Participation
Stanford Blood Center is proud to participate in an FDA study that could potentially lead to a change in blood donor eligibility for men who have sex with men (MSM), and welcomes participants who are 18 to 39 years old to enroll in the study at our research site in Palo Alto (3373 Hillview Avenue). Learn more.
……………..
Blood Donor Reentry
If you have been deferred at Stanford Blood Center for MSM activity, and you have not had sexual contact with another man or nonbinary individual in the last three months and would like to be reinstated for community blood donations, please contact our Medical Services department at 650-723-2597 before your donation appointment. Since the reinstatement process can take several days to complete, clearance must be completed prior to your donation appointment.