We have an immediate need for O- blood. If you are an O- donor, please call us at 888-723-7831 so we can help you book an expedited appointment.
Did you know…?
About every two seconds, someone in the U.S. needs blood.
That means, this many people have needed blood since you arrived here:
Why Donate with Stanford Blood Center?
SBC is a community blood center that connects local donors to local patients through blood donation. We are a leader in the fields of transfusion and transplantation medicine, supplying essential blood products, testing and transplant matching services to several Bay Area hospitals. 
With our state-of-the art labs and world-class leadership, we are advancing research through support and innovation, while providing fellowship and residency opportunities to train the medical leaders of tomorrow. 
At Stanford Blood Center, we love our donors! Through mobile blood drives, education and partnerships, we connect our community, celebrating our dedicated blood donors and encouraging first-time donors to become real-life heroes.

Blood donors are lifesavers!
Have you ever wondered, "Where does my blood go? Am I really making an impact? Who am I helping?" To remind you how much your blood donation matters, we like to share stories of local patients who have been helped by Stanford Blood Center donors. Read the latest story here, or read them all and get inspired for your next donation!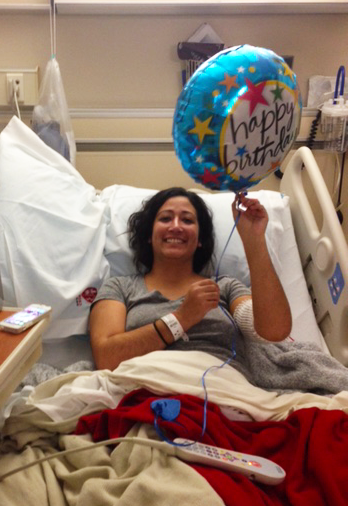 NICOLE'S STORY: FIGHTING APLASTIC ANEMIA WITH "LITTLE BAGS OF LIFE"
In May of 2013, Nicole Porto was thriving in all aspects of life. She had built up a life for herself that she was proud of. Physically, she had been training for the Brooklyn Half Marathon and felt extremely strong; socially, she had a great group of friends in her home of New York; and professionally, she was chasing her dreams, working in marketing and social responsibility for a diamond company who prided themselves on giving back to the communities within Africa that mined precious metals and stones.
In June of 2013, just weeks after an impressive finish in the Brooklyn Half Marathon, Nicole knew that something was off. She had been feeling tired for weeks, though she hadn't let that bother her, as she chalked it up to the long hours preparing for her race as well as a large industry event she had been preparing for in June. It was at the event, however, that she noticed not only was she tired, but also she was badly bruising…
STANFORD, Calif. — As part of the ongoing efforts to treat patients with COVID-19, Stanford Blood Center (SBC) will begin convalescent plasma collections from potential donors to help support patients battling COVID-19. The new investigational treatment recently approved by the U.S. Food and Drug Administration (FDA) will be used by hospitals initially for critically ill…
¿Primera vez donando sangre? Encuentre más información sobre el proceso de donación y a quién podría ayudar, en nuestra página de donantes por primera vez. Puede traducir cualquier página de nuestro sitio web al español eligiendo del menú desplegable "Select Language" en la parte superior de nuestro botón "Home" en la barra del menú principal. ¿Prefieres…
Blood Donation: How it Works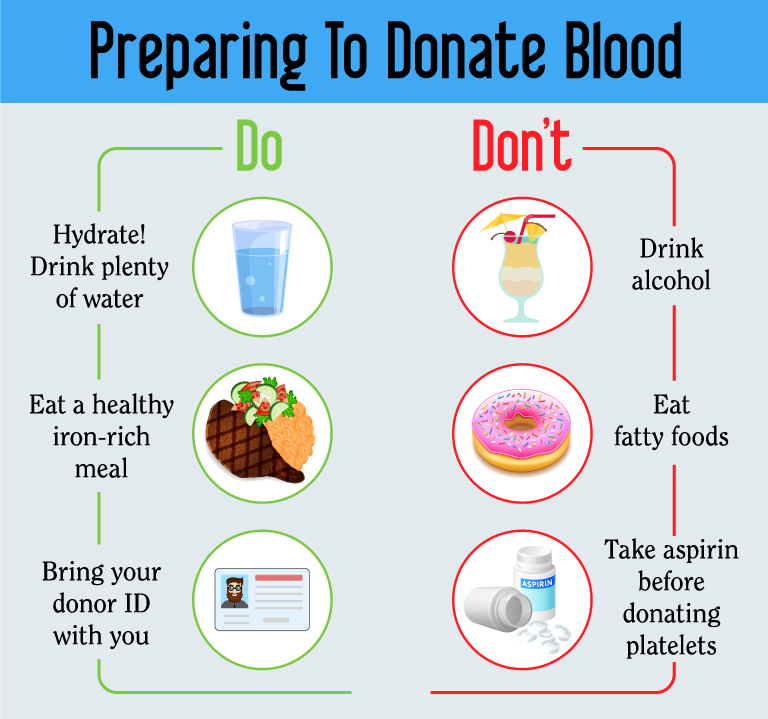 Before your appointment:
Always be sure to drink plenty of water before donating blood!
Eat an iron-rich meal. Eating enough iron is essential to ensuring that your hemoglobin level is right for donating. You can check out some tips on getting enough iron here.
Bring your donor ID. If you have a donor ID, be sure to bring it with you to your appointment. First-time donors or returning donors without a donor ID card should bring a valid state-issued photo identification.
Avoid alcohol and fatty foods for 24 hours, and aspirin (if donating platelets) for 48 hours, before your donation.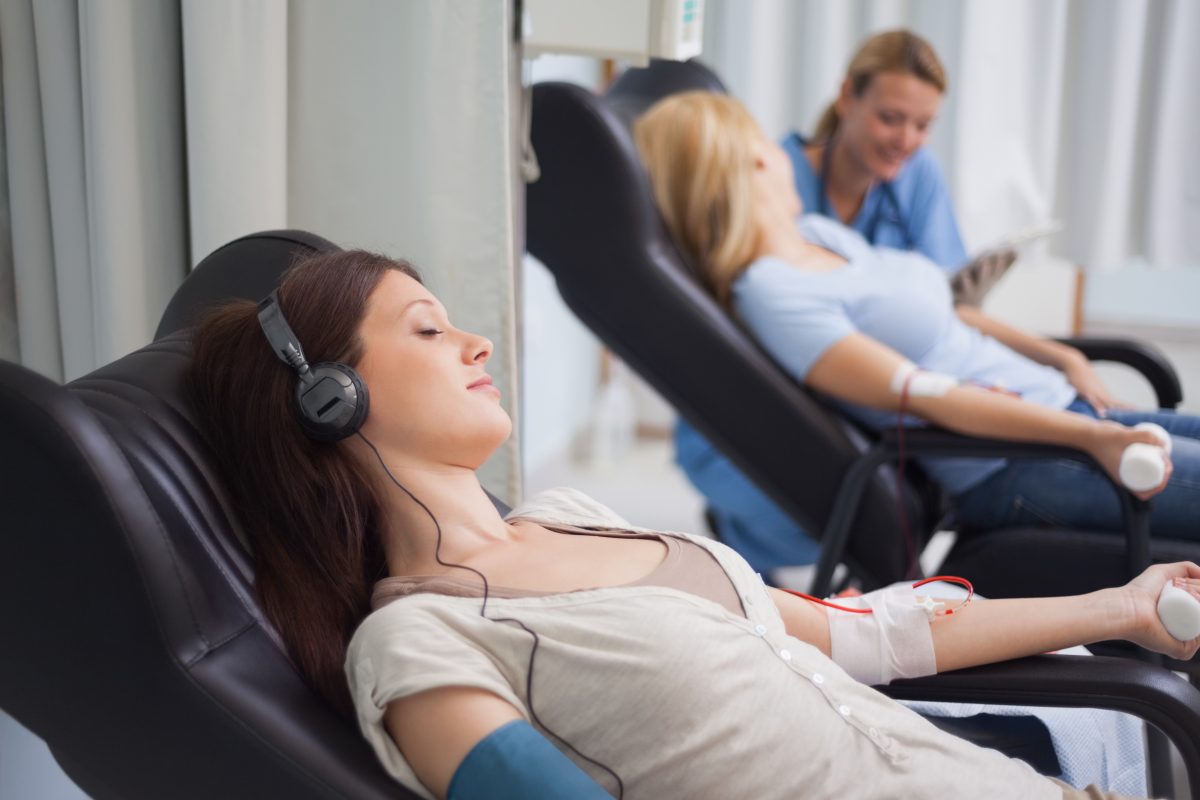 Congratulations, you made an appointment to donate blood and save lives! So what happens now? There are four basic steps to every blood donation:
Registration
Medical History
Donation
Rest & Refreshments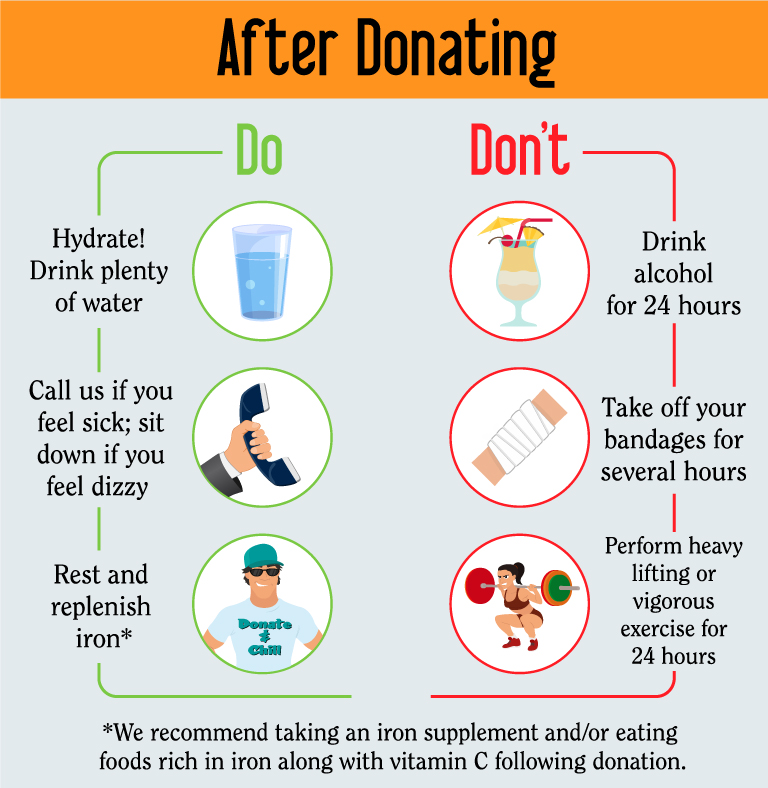 After your blood donation:
Always be sure to drink plenty of water to rehydrate.
Sit down or lie down if you feel lightheaded or dizzy. Call our post-donation callback line at (650) 725-9968 if you feel unwell.
Rest and replenish iron. We recommend you take an iron supplement and/or eat foods rich in iron combined with a source of vitamin C after your donation.
Avoid alcoholic beverages and vigorous exercise for at least 24 hours after donating, and be sure to keep that bandage on for a few hours!
Please call our post-donation callback line at (650) 725-9968 immediately if you:
feel that your blood should not be given to a patient;
are not sure that your blood is safe;
develop a fever within 24 hours after donating;
have any illness within two weeks of your donation; or
are diagnosed by a physician as having West Nile, dengue, chikungunya, Zika, or Ebola virus Infection.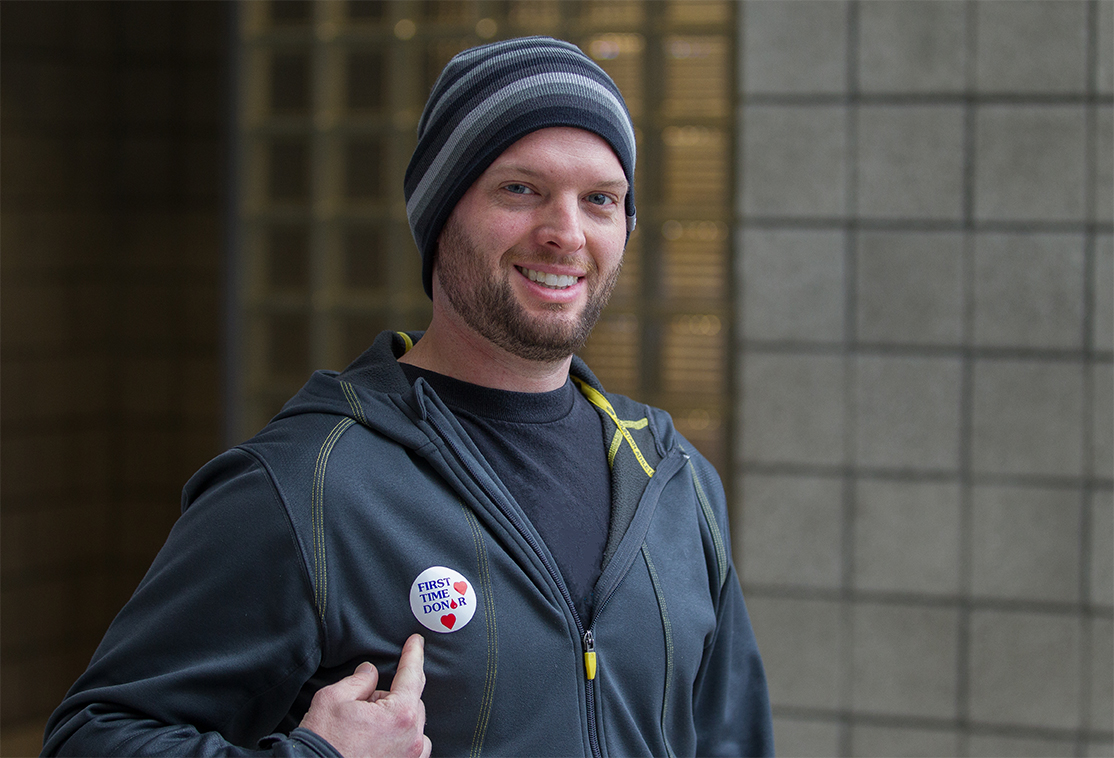 Where does my blood go?
Learn about the life of blood through a new donor's eye.
It's my first time donating blood. I walk into Stanford Blood Center (SBC) and I don't know what to expect. I am a bit nervous because I'm not a big fan of needles, but I know I'm doing this for a good cause. I am greeted by the front desk staff and registered as a new donor with SBC. After completing a brief questionnaire about my health, lifestyle, and recent travel, I sit down with a technician who goes over the blood donation process with me.