Did you know…?
About every two seconds, someone in the U.S. needs blood.
That means, this many people have needed blood since you arrived here:
Why Donate with Stanford Blood Center?
SBC is a community blood center that connects local donors to local patients through blood donation. We are a leader in the fields of transfusion and transplantation medicine, supplying essential blood products, testing and transplant matching services to several Bay Area hospitals. 
With our state-of-the art labs and world-class leadership, we are advancing research through support and innovation, while providing fellowship and residency opportunities to train the medical leaders of tomorrow. 
At Stanford Blood Center, we love our donors! Through mobile blood drives, education and partnerships, we connect our community, celebrating our dedicated blood donors and encouraging first time donors to become real-life heroes.

Blood donors are life savers!
Have you ever wondered, "Where does my blood go? Am I really making an impact? Who am I helping?" To remind you how much your blood donation matters, we like to share stories of local patients who have been helped by Stanford Blood Center donors. Read the latest story here, or read them all and get inspired for your next donation!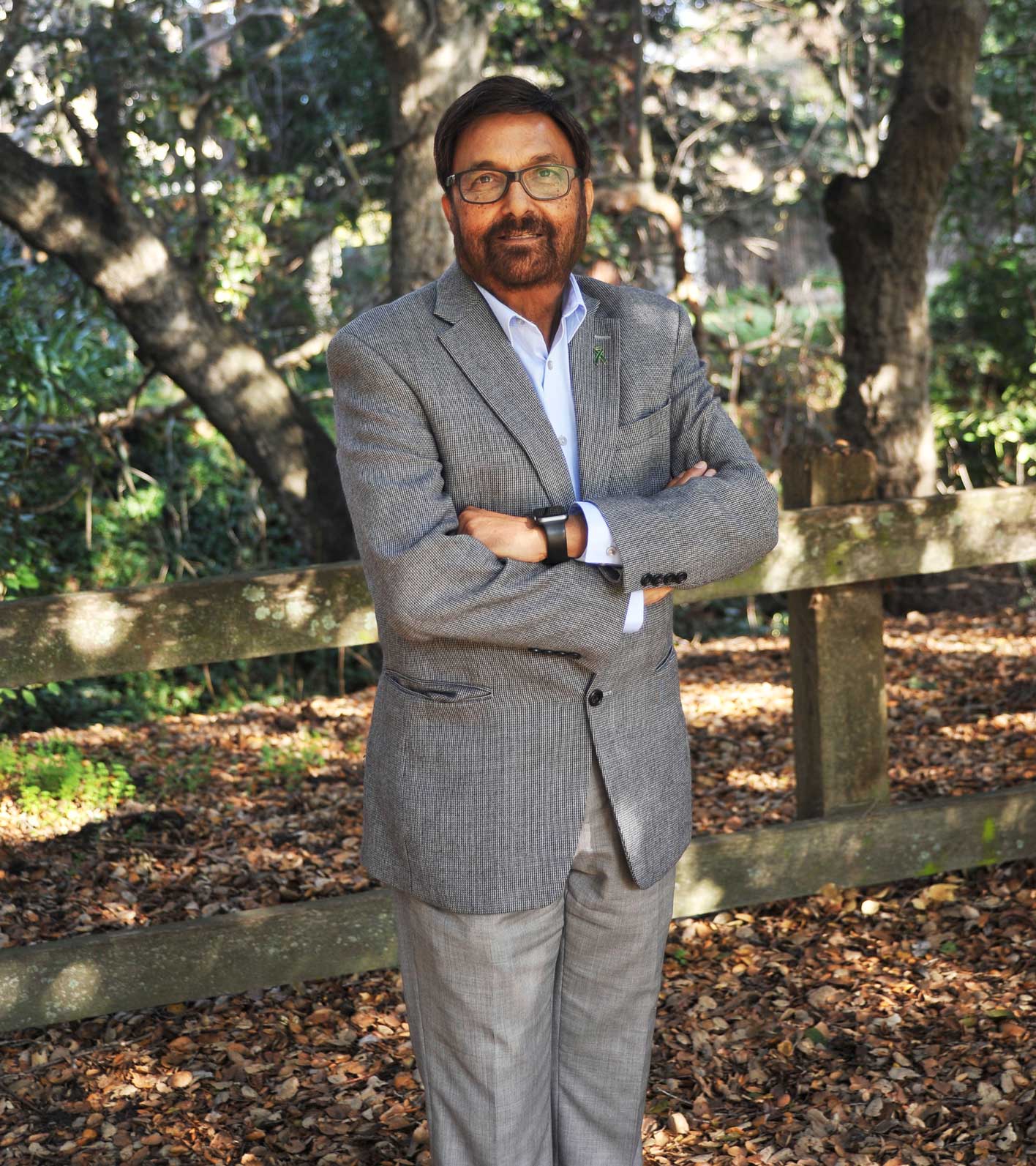 Mohan Mahal — A Change of Heart
Manmohan (Mohan) Mahal thought he had found the meaning of life after achieving success in his high-stress job here in Silicon Valley. However, that same stress (coupled with a number of other factors) likely contributed to his heart issues which ultimately required him to have a full heart transplant. Mohan now realizes that his own personal journey isn't one built on the success of a high stress job, but rather in the fulfillment he gets from helping others.
STANFORD, Calif. — Bay Area residents are being asked to come out and donate all blood types at Stanford Blood Center (SBC) to meet the immediate and ongoing needs of local hospitals. "Because of a drop in donations over the summer and higher than normal blood usage, we have a critically low inventory of blood…
Although the summer may be winding down, mosquito season is still upon us. Typically, the season goes from April to November in the Bay Area. This summer, Stanford Blood Center received quite a few interesting questions from blood donors about mosquitos. We thought we'd take a moment to compile our answers to those questions and,…
Blood Donation: How it Works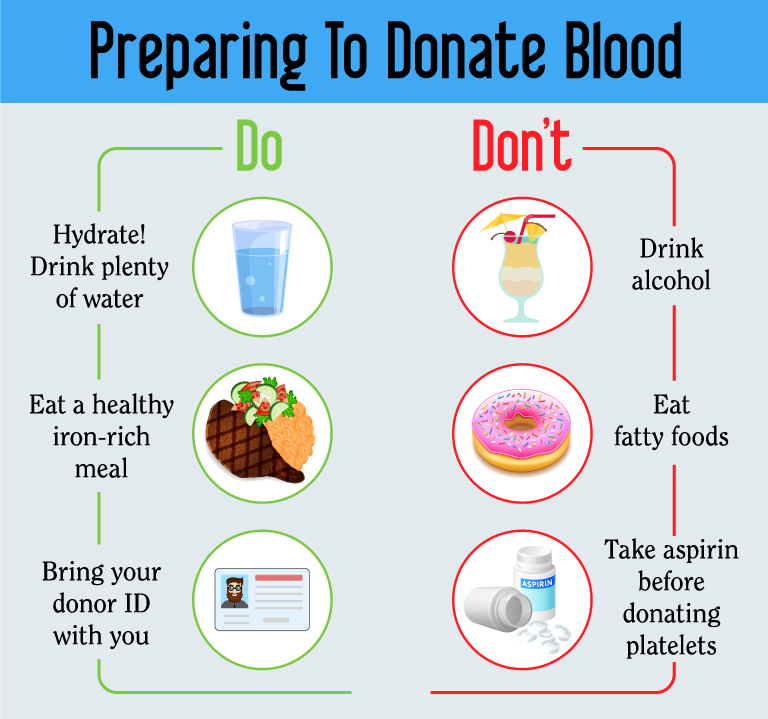 Before your appointment:
Always be sure to drink plenty of water before donating blood!
Eat an iron-rich meal. Eating enough iron is essential to ensuring that your hemoglobin level is right for donating. You can check out some tips on getting enough iron here.
Bring your donor ID. If you have a donor ID, be sure to bring it with you to your appointment. First time donors or returning donors without a donor ID card should bring a valid state-issued photo identification.
Avoid alcohol and fatty foods for 24 hours, and aspirin (if donating platelets) for 48 hours before your donation.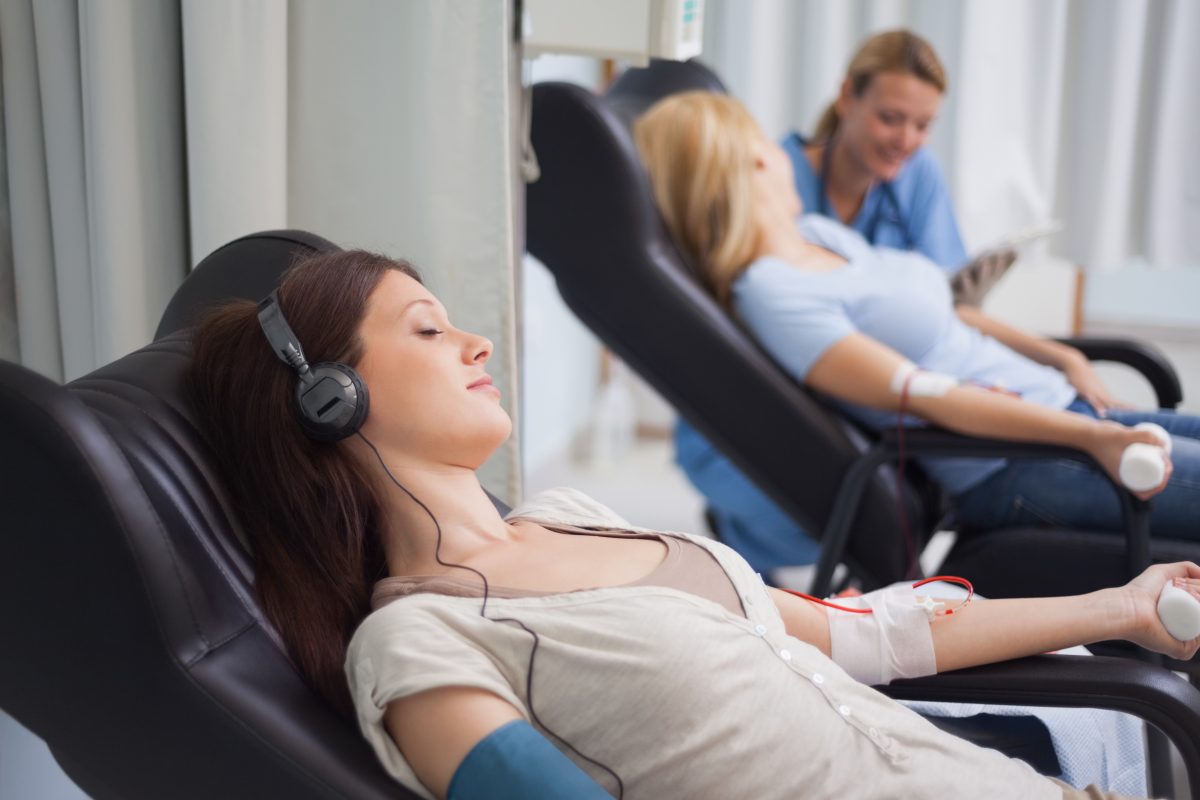 Congratulations, you made an appointment to donate blood and save lives! So what happens now? There are four basic steps to every blood donation:
Registration
Medical History
Donation
Rest & Refreshments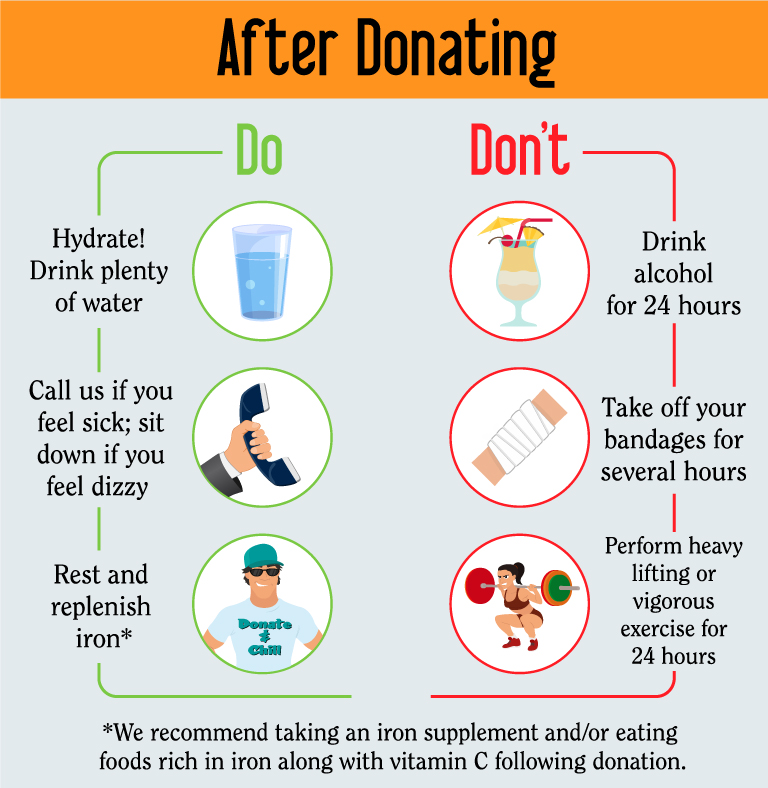 After your blood donation:
Always be sure to drink plenty of water to rehydrate.
Sit down or lie down if you feel lightheaded or dizzy; Call our post-donation callback line at (650) 725-9968 if you feel unwell.
Rest and replenish iron. We recommend you take an iron supplement and/or eat foods rich in iron combined with a source of vitamin C after your donation.
Avoid alcoholic beverages and vigorous exercise for at least 24 hours after donating, and be sure to keep that bandage on for a few hours!
Please call our post-donation callback line at (650) 725-9968 immediately if you:
feel that your blood should not be given to a patient;
are not sure that your blood is safe
develop a fever within 24 hours after donating;
have any illness within two (2) weeks of your donation; or
are diagnosed by a physician as having West Nile, dengue, chikungunya, Zika, or Ebola virus Infection.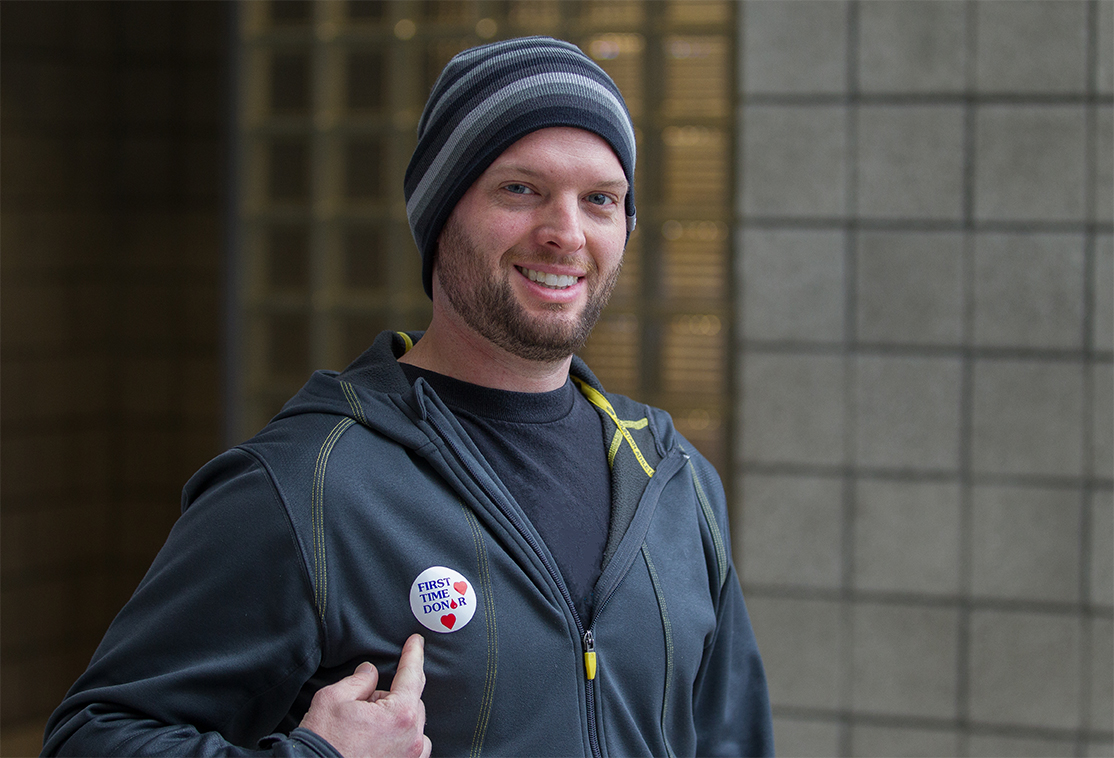 Where does my blood go?
Learn about the life of blood through a new donor's eye.
It's my first time donating blood. I walk into Stanford Blood Center (SBC) and I don't know what to expect. I am a bit nervous because I'm not a big fan of needles, but I know I'm doing this for a good cause. I am greeted by the front desk staff and registered as a new donor with SBC. After completing a brief questionnaire about my health, lifestyle, and recent travel, I sit down with a technician who goes over the blood donation process with me.