Welcome to PULSE, our new donor magazine and quarterly e-newsletter!
As of Winter 2020, we have retired our previous donor newsletter, LifeLink. You can still find back-issues of LifeLink on our website. If you would like to receive all digital publications of PULSE, please make sure you have a valid email address on file at sbcdonor.org, or contact us at sbcsupport@stanford.edu or 650-736-7786 for assistance.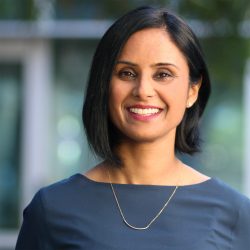 Dear Donors, Volunteers and Friends,
Welcome to our third edition of the 2020 PULSE! As a reminder, PULSE is our quarterly donor publication that comes out as a large digital and print edition in winter, with three smaller digital-only editions throughout the year. We are glad to be bringing you the latest stories from around your Blood Center so that you, as the cornerstones of the work we do here at SBC, are kept in the loop on exciting innovations and, most importantly, on the impact of your generosity on local patients.
Thank you all for continuing to prioritize the needs of patients in our community. Your commitment to supporting others in need during this time has been revolutionary, and we at SBC are so thankful to have you on our team!
Sincerely,

Harpreet Sandhu, CEO/Executive Director