Thank you for donating with us today!
SBC preCheck™ is designed to give you a head start on the blood donation process by allowing you to answer many of our blood donation screening questions on your own device before you come in to donate.
PLEASE NOTE: Your SBC preCheck™ questions MUST BE STARTED AND COMPLETED ON THE DAY OF YOUR DONATION. SBC preCheck™ will not tell you whether or not you are eligible to donate blood (this will be determined when you answer the remaining questions at your donation site).
READ BEFORE DONATION: COVID-19 Safety
For the safety of local patients, other donors and our team members, you are not eligible to donate blood if:
You have any COVID-19 symptoms, including:

fever over 100 degrees
cough
shortness of breath
sore throat
flu-like symptoms
fatigue
loss of smell/taste
muscle aches
nausea/vomiting
diarrhea
runny nose/congestion
headache

In the last 14 days, you have had close contact with anyone diagnosed with or suspected of having COVID-19
In the last 28 days, you have been diagnosed with or suspect you may have had COVID-19
You have a pending diagnostic test for COVID-19
Blood donation remains an essential activity; as such, individuals who are not currently instructed to quarantine for potential exposure to or symptoms of COVID-19, and who are otherwise eligible to donate blood, are allowed and encouraged to do so, even in the case of a shelter-in-place or purple tier designation.
If you have questions about your eligibility to donate due to county orders or potential COVID-19 exposure, please visit our website at stanfordbloodcenter.org/covid-19.
START HERE
Complete your SBC preCheck™ in three easy steps: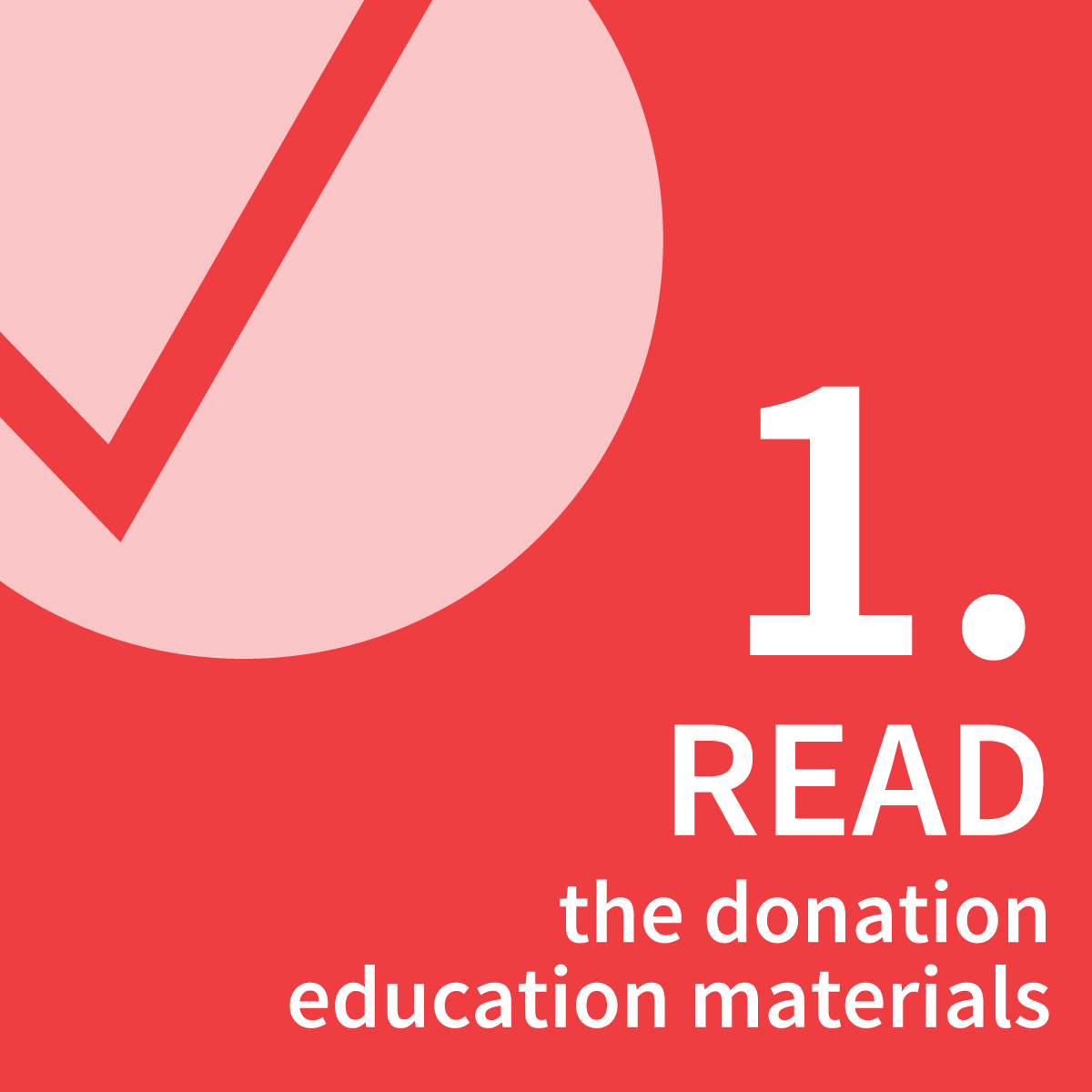 Review the Donor Education Materials first
You may also want to review some of our other resources if you are new to blood donation!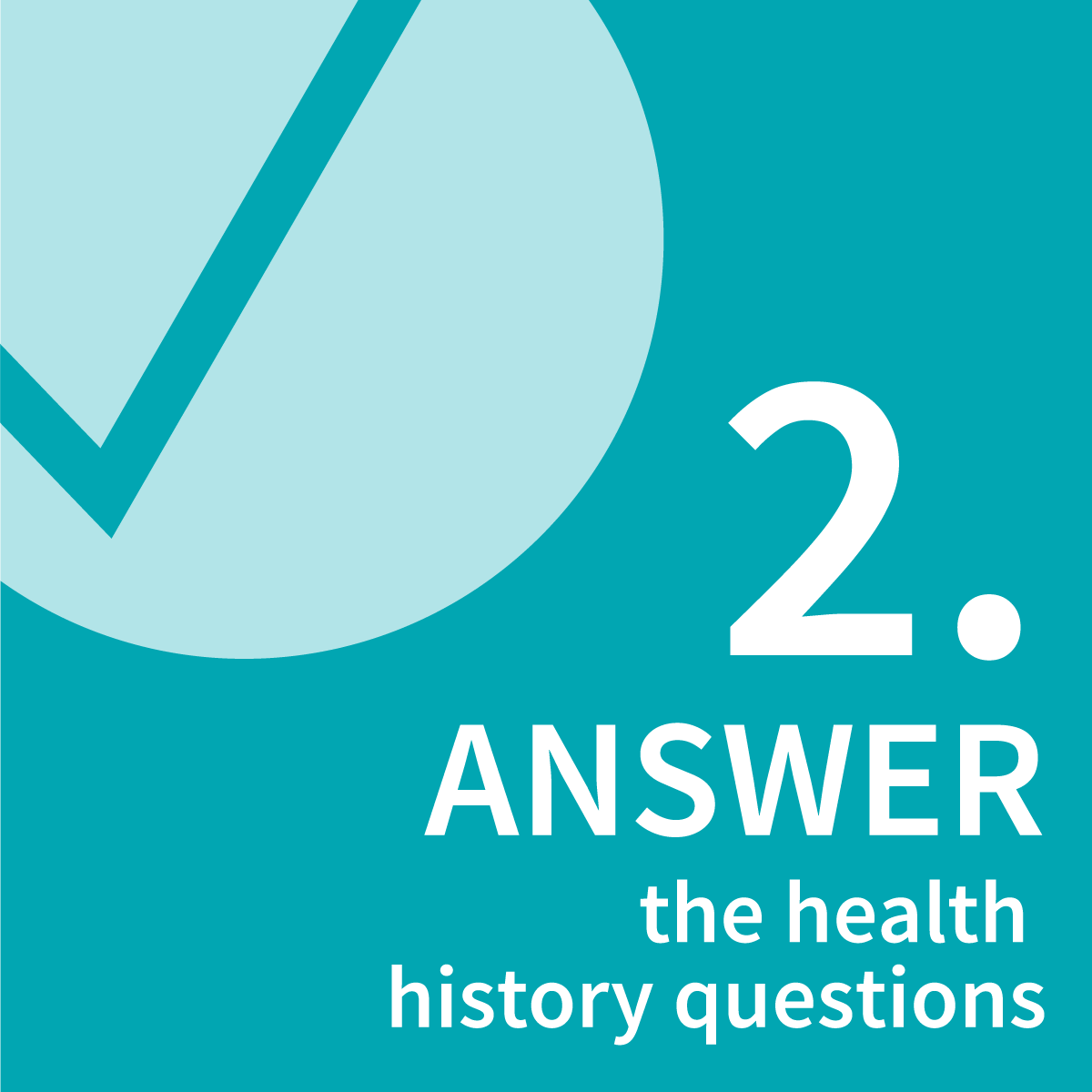 Complete Your Medical History
Click the "Begin SBC preCheck" button below to start your questionnaire anytime after midnight on the day of your donation and prior to your donation appointment. It's important that you answer all questions in a private, confidential setting and that you read each question in its entirety before answering. Feel free to skip any question if you are unsure how to answer.
Need support? Contact us at 888-723-7831 or givebloodsbc@stanford.edu.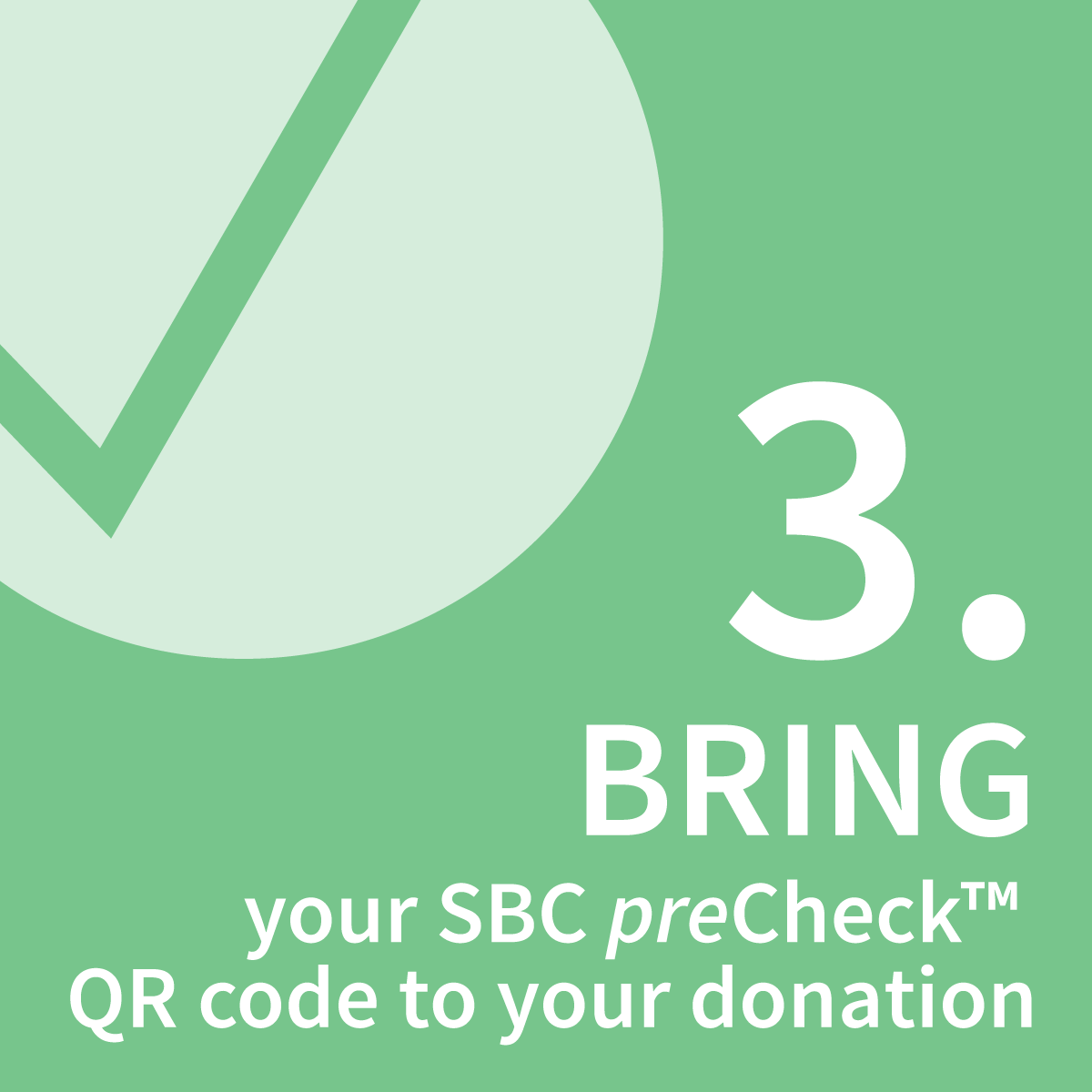 PRINT or SAVE your SBC preCheck™ QR code*
Your questionnaire answers are good for today only, and additional questions will still need to be answered when you arrive for your donation. Please be sure to let our team know you have completed your SBC preCheck™ when you arrive!
*Your QR code will be provided as soon as you complete your medical history questionnaire. Click the PRINT button or save a photo/screenshot of your QR code to your phone or tablet before closing the questionnaire.