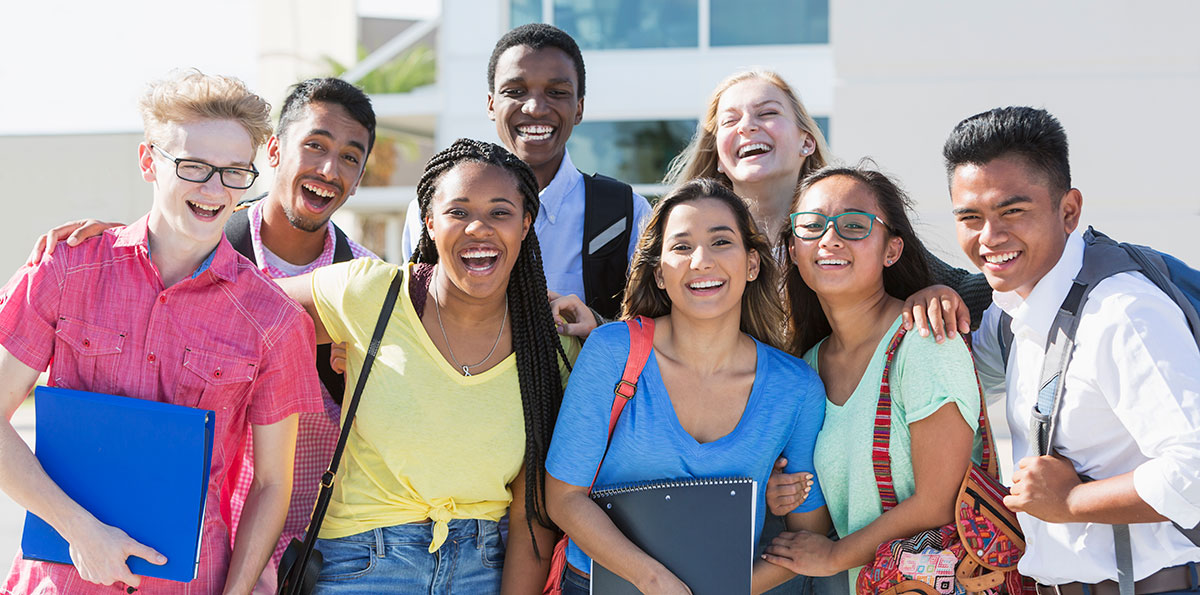 Overview
Stanford Blood Center is dedicated to providing a safe and adequate blood supply for local patients, as well as supporting the community that helps meet this need. In that spirit, we hope to honor students who actively support our mission through hosting successful blood drives at their high schools.
SBC will award up to $1,000 in scholarship funds to select high school students each academic year. Qualified applicants will be graduating seniors who have participated in coordinating a successful blood drive on their high school campus. Students may use the funds toward any college related expenses, such as tuition, books, housing, or meals.
Download the Scholarship Application
Eligibility
The applicant must:
Have a minimum GPA of 3.0
Be a graduating senior
Be enrolled in a four-year college/university, a community college, or technical school the following year
Have participated on a blood drive committee at their high school and have been actively involved in at least one Stanford Blood Center blood drive for the school year of application submission
Complete and submit the scholarship application and attachments on or before the deadline
Requirements
A typed essay, no more than two pages (double spaced), about your personal experience with your high school blood drive(s). Include how your efforts made the drive(s) successful and how you think the experience will benefit your future education, leadership, and volunteerism goals
A copy of your current high school transcript
A completed scholarship application and attachments submitted on or before the deadline
The deadline to submit the application is July 10, 2023
Additional Information
Scholarships will be awarded by check payable to the college, university or technical school where the student has officially enrolled.
Recipients will be notified by August 14, 2023.
Questions: Contact High School Scholarships at 669-294-8479 or Email Us
2022 High School Scholarship Recipients
The SBC High School Scholarship program just awarded scholarships to our deserving high school blood drive coordinators. These high school students were a pleasure to work with and did a fantastic job recruiting our future blood donors. The following are the 2022 winners:
Christopher Guerrero Beltran — Eastside College Preparatory School
Beginning his freshman year, Christopher Guerrero Beltran joined the Interact Club, Eastside College Preparatory School's community service club that organizes blood drives for the school. By his senior year, he had become president of the club, which came with many responsibilities to make the blood drive run smoothly, including delegating tasks, adding names to set up appointments, and more. "I did this on top of promoting the drive to my peers, most of whom couldn't donate in past years. By doing this, I expanded our impact and increased the efficiency of our team when the big day arrived," he said. By the end of the drive, they were able to donate 37 productive units of blood, the most that have been donated in a year since 2014. Throughout this experience, Christopher has become a stronger leader and communicator, skills he will take with him in the future. Finally, he learned that small actions could have big payoffs, "knowing that I can make a change through small actions has encouraged me to continue volunteering in the future. I specifically want to donate blood, especially because of how much need there still is for blood," he said.
Julia Klinkrodt — Wilcox High School
The Stanford Blood Drive is a core memory of Julia Klinkrodt's high school experience. Although she was out of her comfort zone, being the only freshman on ASB, she quickly learned how to motivate, learn from, and teach others. "I realized that passion and service are contagious. I learned how to be outgoing, reach out to staff and students, and meet all my goals for signups," she said. Julia saw that just a single person could make a lifelong difference. During her senior year at Adrian Wilcox High School, she became the ASB president and was about to host the first blood drive since the pandemic began. The blood drive was successful with Julia's communication skills and dedication to supporting a great cause. Ultimately, the blood drive has inspired Julia to donate and seek out additional ways to positively impact the lives of other individuals in the future.
Olivia Butler — Pioneer High School
The ability to effectively communicate with others by understanding their motives and actions has made Olivia Butler a successful blood drive coordinator for her school. Pioneer High School hasn't held a blood drive in almost two years and Olivia was able to recruit possible donors through incentives such as free ice cream and missing a class period. "This leadership opportunity has taught me critical roles in becoming a role model student, employee, and human being: active listening, teamwork, responsibility but also dependability, flexibility, and arguably the most vital characteristic for me: patience," she said. Additionally, being a blood drive coordinator for her high school gave her clarity about her future. Olivia wants to hold an active role in changing her community for the better, such as leading her own non-profit organization to serve others.
Thaddeus Mendes — Bellarmine College Preparatory School
At the young age of 2 years old, Thaddeus Mendes–Bellarmine was diagnosed with leukemia and, after more than three years of chemotherapy, was in remission. This experience inspired Thaddeus to be supportive in all forms of community outreach, including blood donation. Over the last two years, Thaddeus has hosted multiple blood drives that have raised impressive amounts of blood for those in need. "Stanford Blood Center and I have raised over 400 units of blood with over 200 donors from three separate blood drives," he said. Thaddeus worked hard to promote these blood drives, from placing posters around his campus and passing out flyers to creating online sign-up links and emailing potential donors, he was successful in his efforts to drive people to donate blood. Thaddeus' commitment to community outreach is only just beginning, "it has shown me that even though I am just one person I can still make a huge impact on many lives."