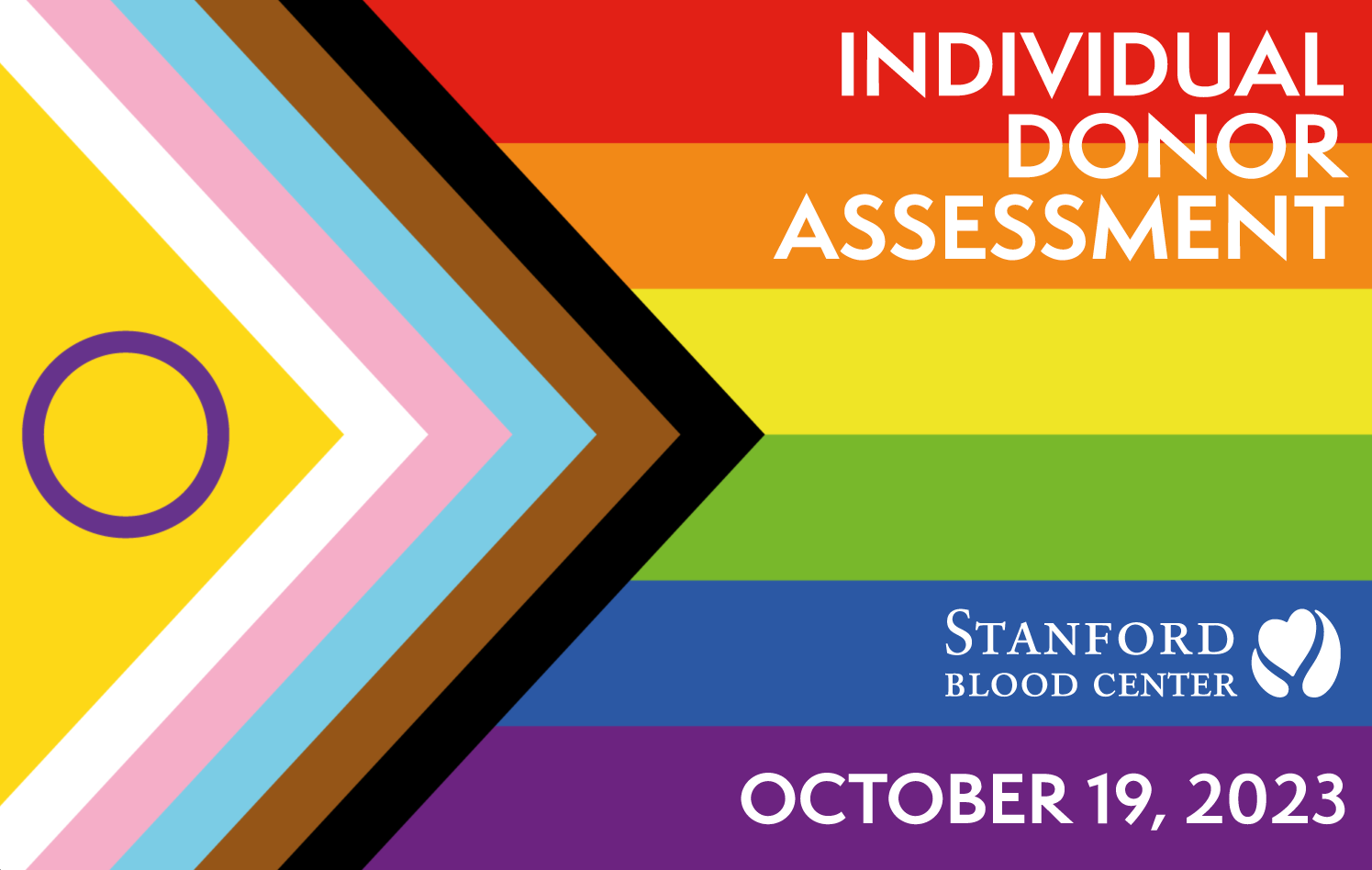 As of Thursday, October 19, Stanford Blood Center (SBC) has implemented the updated FDA blood donation guidelines, which eliminate questions based on sexual orientation. We look forward to welcoming those who may be newly eligible to support local patients through blood donation.
Stanford Blood Center is committed to achieving an inclusive blood donation process that treats all potential donors equally and ensures a safe, sufficient blood supply is readily available for patients in need. This historic change in approach to donor eligibility is significant progress, resulting in a blood donation process that is more inclusive and equitable than ever before. Stanford Blood Center enthusiastically supports this change, aligning the United States with countries like Canada and the United Kingdom.
About the Individual Donor Assessment (IDA)
The new process focuses on assessing all donors equally, regardless of gender, reflecting a data-driven approach to maintaining blood safety. This ensures fairness and recognizes that infectious diseases can affect anyone. Ultimately, a thorough donor history questionnaire and extensive testing remain in place to ensure the safety of our blood supply.

The Changes
Previously, a man who had sex with another man within the last three months was deferred for three months following their last sexual encounter. Additionally, a woman was deferred in the past three months if she had sex with a man who had sex with another man in the past three months. Individuals were assessed based on the gender they identified with, and nonbinary individuals were evaluated using both criteria.
Under the new guidance, the FDA recommends an "individual donor risk assessment" approach that does not depend on gender or sexual orientation, and all donors will be asked the same questions about high-risk sexual behavior. More specifically, any donor who reports having a new partner or more than one partner in the past three months will be asked a follow-up question about anal sex. If anal sex with a new partner or multiple partners is reported in the past three months, the donor will be deferred for three months following the sexual encounter.
The new guidance also requires a three-month deferral for anyone who has taken an oral PrEP (pre-exposure prophylaxis) or PEP (post-exposure prophylaxis) medication to prevent HIV transmission. A two-year deferral is required if an injectable, long-acting PrEP or PEP medication is taken. A permanent deferral remains for anyone with a history of HIV infection.
Stanford Blood Center's Role In the Changes
For many years, SBC has taken a leadership role in helping the FDA gather the required data to make this change by participating as an enrollment site for the ADVANCE Study (results from this study are partly responsible for the FDA's shift in guidance), working with AABB on changes to the Universal Donor History Questionnaire (UDHQ), and directly advocating for prioritization of this change with members of congress as part of America's Blood Centers. This work has demonstrated that this new eligibility screening process ensures a safe blood supply, and all patients may continue to trust that the blood they receive is safe.
Stanford Blood Center remains committed to achieving further progress and will continue to provide data to the FDA to make blood donation even more inclusive. We recognize the hurt the previous FDA policy that restricted gay and bisexual men from blood donation has caused. These are just the first steps in repairing relationships with the broader LGBTQ+ community. Stanford Blood Center welcomes everyone who wishes to be part of our humanitarian mission.
Resources:
The Individual Donor Assessment at a Glance
Blood Donor Eligibility
All blood donors must meet FDA eligibility criteria to donate blood every time. These eligibility criteria apply to all U.S. blood collection organizations. The FDA requires all potential blood donors to answer questions related to their health history before each donation. The donation criteria and questions on the health history questionnaire are designed to ensure that the blood collection process is as safe as possible for the donors and recipients of blood. Learn more about blood donation eligibility.
Health History Screening
During the pre-donation health history screening, Stanford Blood Center uses a questionnaire developed by the blood industry's professional organization, AABB, and approved by the FDA to assess an individual's health history. Health history questions are based on past and current behavior risks (for example, travel, medication, sexual activity, etc.) Sexual activity questions are based on specific behaviors, not on sexual orientation. The words "have sexual contact with" and "sex" are used in some of the questions and apply to any sexual activities (vaginal, oral, or anal), regardless of whether a condom was used during the activity.
Who Is Impacted
Under the FDA's donor assessment eligibility criteria, the donor history questionnaire is gender-neutral, and all donors will answer the same questions regardless of gender or sexual orientation. This includes sexual behavior questions to assess individual risk factors. Any individual, irrespective of gender or sexual orientation, who has had new or multiple sexual partners in the last three months and had anal sex in that timeframe, will be asked to wait three months to donate blood from the last anal sex contact.
HIV Preventative Medications (PrEP/PEP)
If you have taken a drug to prevent an HIV infection, known as pre-exposure prophylaxis and post-exposure prophylaxis (PrEP or PEP), you are asked to wait three months from the last oral dose and two years from the last injection to donate blood. The waiting period is required due to these drugs interfering with viral replication and thus possibly altering the detectability of diagnostic and screening tests for HIV, including extending the window period before detectable infection or a delay in producing antibodies.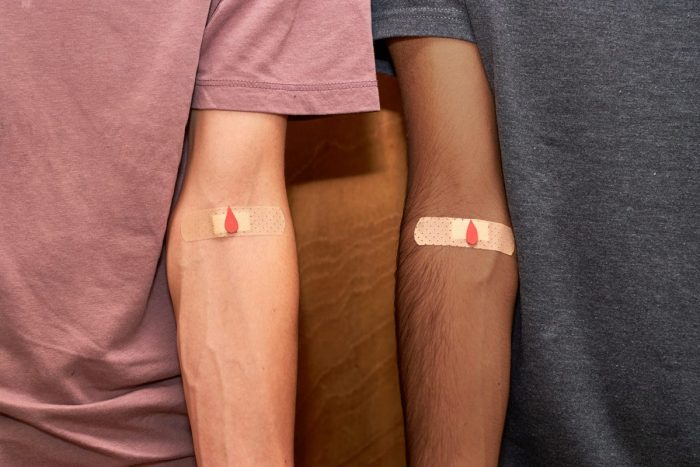 Individual Donor Assessment — Changes to Blood Donation Deferrals
In May 2023, the Food and Drug Administration (FDA) released a final revised guidance regarding risk assessment for sexually transmitted infectious diseases (most notably HIV) that can be transmitted through transfusion. Stanford Blood Center is currently working to implement these changes operationally, and we expect the changes to take effect this fall. POLICY CHANGE Previously,…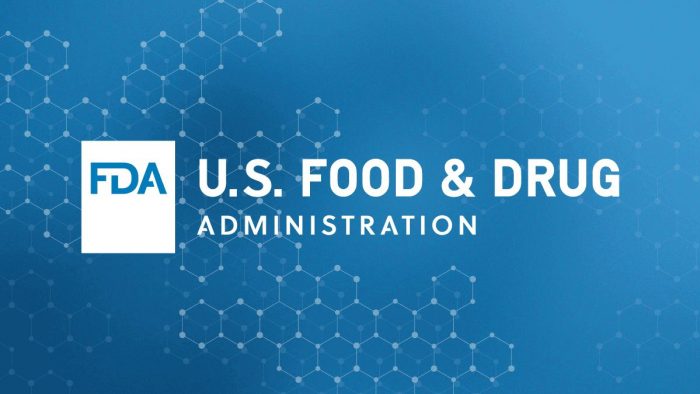 FDA Proposes Individual Risk Assessment for Blood Donations, While Continuing to Safeguard U.S. Blood Supply
The U.S. Food and Drug Administration announced today, January 27, 2023, that it is proposing a change from time-based deferrals to assessing blood donor eligibility using gender-inclusive, individual risk-based questions to reduce the risk of transfusion-transmitted HIV. This proposal is in line with policies in place in countries like the United Kingdom and Canada. Stanford...