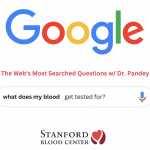 September 28, 2023 12:55 pm
Comments Off

on The Web's Most Asked Questions: What Do Blood Donations Get Tested For?
Blood donations are subject to a battery of tests that play a crucial role in ensuring the safety of the blood supply. These tests are designed to identify diseases that can potentially be transmitted through blood transfusions. Among the well-known...