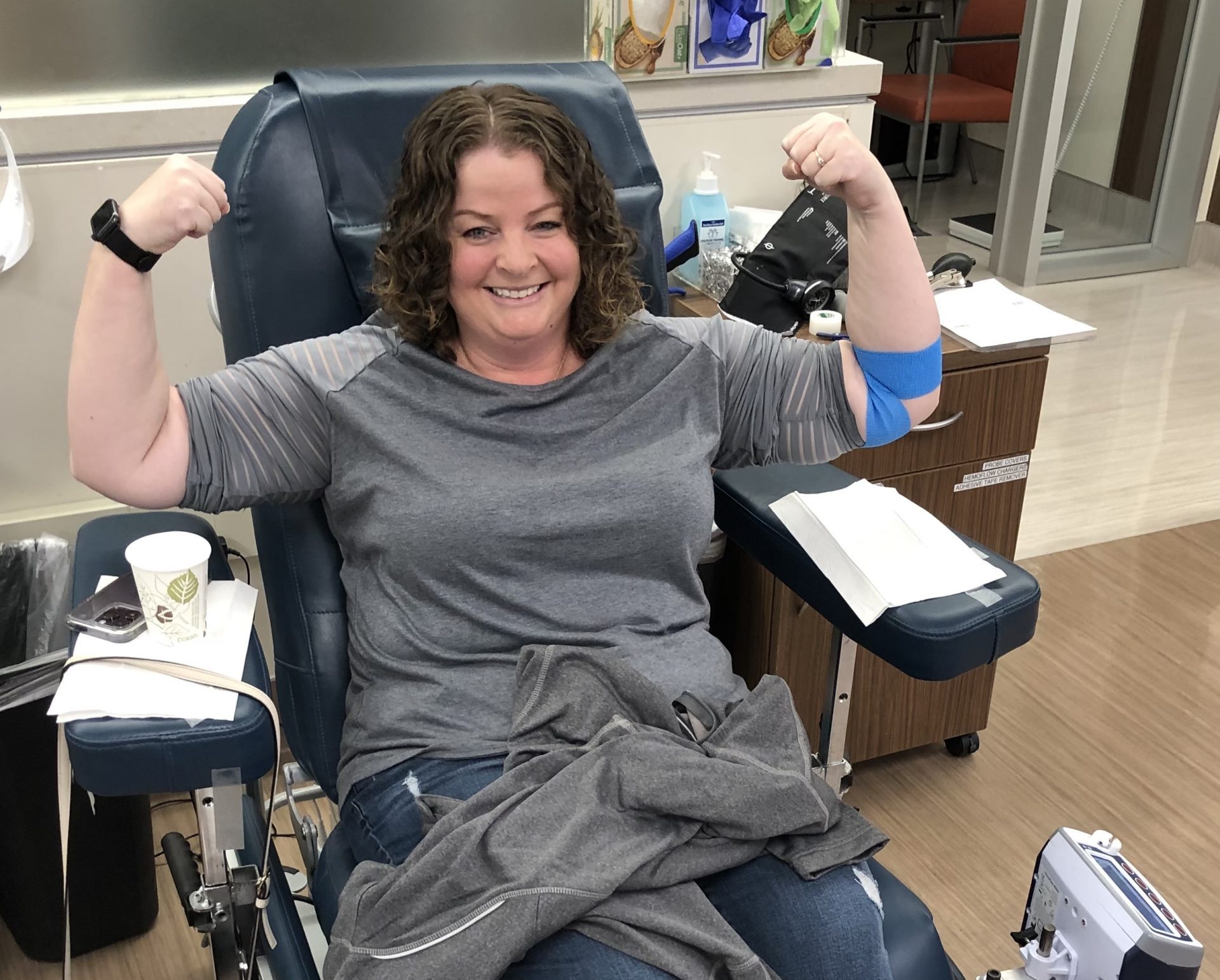 By Samm Baker, Communications Strategist
Donating blood is a simple, selfless act that can profoundly impact someone's life who needs blood. However, for Katie Dean, blood donation impacted her life unexpectedly on the day she decided to donate.
In 2020, at the beginning of the Covid-19 pandemic, Katie, the Administrative Director of Business Operations & Transformation at Stanford Health Care, worked tirelessly to get Stanford Hospital PPE supplies. She was excited about a much-needed and well-deserved vacation after trying to get PPE for the organization. However, her vacation was canceled due to a Covid-19 spike in the area. At first, she was a bit upset about her canceled plans but decided to make this an opportunity to give back to her community.
"I planned a week of giving back to my community to people who had been affected negatively by the pandemic. And amongst the things I planned on doing was donating blood," she said.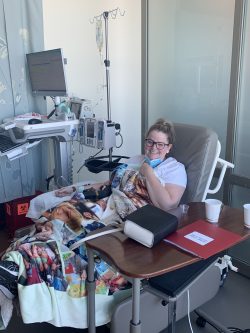 The day came when Katie and her husband went down to the blood center to donate. During the pre-donation check, where a drop of blood is needed to test the hemoglobin level to ensure people are eligible to give blood, Katie will always remember what the nurse told her. "The woman who took my blood said to me, 'You're anemic. You're actually very anemic; you should talk to your doctor about it,'" Katie said. "To be totally honest, at first, I was like, 'Oh, I know a bunch of people who are anemic! That's normal. And I didn't think a ton about it until the next time I saw my doctor."
Katie had visited the doctor for an unrelated issue, not due to her anemia, but while she was there, she decided to talk to her doctor about what the nurse had told her when she tried to donate blood. She said, "After multiple tests and a colonoscopy, it was confirmed that I had stage 3 colon cancer."
Katie explained that around 90% of those who are diagnosed with colon cancer at her age, who was 38 years old at the time, are either at stage 3 or stage 4 because they begin developing symptoms. She continued explaining that at stage three, she had a 75% chance of survival; however, at stage four, the chance decreased to 17%.
"If I hadn't gone and donated blood, hadn't been told I was anemic and hadn't talked to my doctor about it—I very easily could have been stage 4 before I found out I had cancer. Once you have stage four, there is no curing, just managing it, and that would have been a very different life for me."
After having surgery in April 2021 and finishing chemotherapy in November 2021, Katie has been cancer free for two years. She recently had a CT scan and is still cancer free, and once she hits five years of clear CT scans, Katie will be considered cured of cancer. "Two years down and three to go!" she happily said.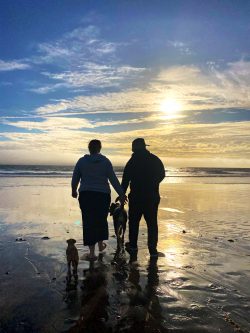 She was finally able to donate blood again in March 2023 and felt proud to be at a place to give back finally. Katie explained that Stanford Blood Center saves all sorts of lives, but they saved her life in a very different way, and it felt good to give back again.
"I am so incredibly grateful for the blood center. She [the SBC nurse] could've just said, 'Oh, you can't donate,' but she didn't; she said, 'This isn't normal, and you should talk to your doctor,' and if she hadn't said it that way, I might not have gone to the doctor and my life would be very different," said Katie.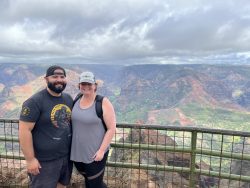 Now, Katie is living her life to the absolute fullest with exciting travels across the globe. One canceled vacation turned into many after her treatment was completed. "I actually called it the 'I'm Still Alive Tour,'" she said. "People ask how cancer has changed my life, and for me, I'm going to take the trips, have the experiences and spend more time with my family—that to me is a big thing."
Blood donation is a selfless and noble act that has the potential to impact lives in various ways, some of which may be unforeseen. Not only does it provide a lifeline to those who need it most, but it can also have a positive impact on the health of the donor.
---