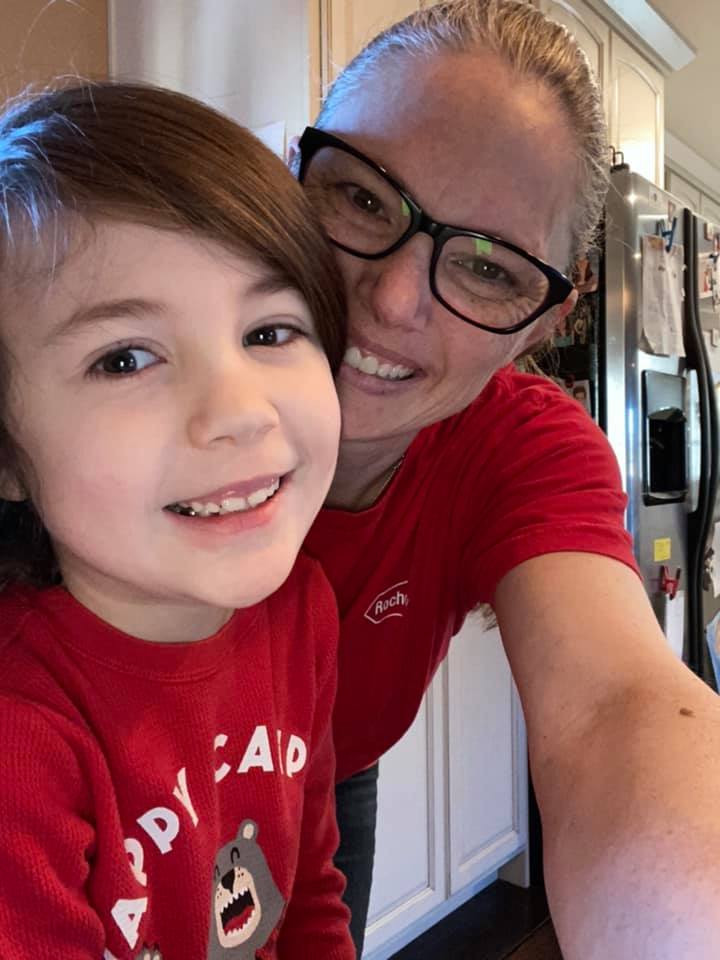 By Samantha Baker, Communications Strategist
Bay Area local Tabitha Jackson knows firsthand the vital importance of a stable and readily available blood supply for those in need. Her son, who had five congenital heart defects resulting in three open heart surgeries before the age of 5, became the driving force behind her decision to donate blood regularly five years ago.
"I donate because my 9 ½-year-old used 19 units [pints] before age five. In addition, my son is a unique blood type [A-], so having that supply on demand is very important," she said.
As Tabitha watched the bags of donated blood being administered to her son, she reflected on the incredible generosity of those anonymous donors. They had selflessly given a part of themselves to save her son's life. Her gratitude for these strangers sparked an inherent desire to give back and pay it forward, and she made the heartfelt decision to donate blood.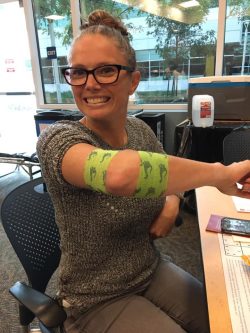 Her first experience donating blood was when Stanford Blood Center's bus came to her work at the same time that her son was having surgery at Lucile Packard Children's Hospital Stanford.
"The first time I donated blood was very empowering. I was proud to be doing something so helpful in a time of crisis," she said.
One of the most memorable moments of her blood donation journey was when all of her coworkers on her team came together to donate blood in honor of her son. Even those who had never donated before stepped forward, realizing the significance of their contribution. It was a powerful moment that showcased the incredible compassion, unity and support within her workplace community.
In addition to her selfless act of donating blood regularly, Tabitha has vast experience in the blood screening industry spanning over 17 years. Her dedication to both the behind-the-scenes work of ensuring the safety of donated blood and the act of giving blood showcases her unwavering commitment to making a positive impact in the lives of others.
According to Tabitha, being a regular blood donor comes with numerous rewarding aspects—foremost of which is the immeasurable satisfaction of knowing that you are directly helping someone's loved one in their time of need.
"Just knowing you're helping someone's loved one in a time of need is rewarding. 'Will there be blood?' shouldn't be something your family members should be worried about," she said.
Tabitha is a dedicated advocate for blood donation, fueled by her experience of having her child need blood products. She is motivated to ensure that others never endure the fear and uncertainty of their loved ones lacking the necessary blood products when they need them most.
---