SBC has once again teamed up with Stanford Athletics to support our community! This is your chance to be a champion for local patients. When you give blood at a center location or mobile drive any time in October, you'll score FOUR tickets to the Stanford vs. Brigham Young University (BYU) game as a thanks.
Stanford University Athletic Department will be sending every October donor an email on Monday, November 14th. This email will have a unique code for you to select up to 4 seats to the game!
*Please note: Their email will be coming from updates@news.gostanford.com
Be sure to check your SPAM folder, to ensure your provider hasn't marked it as such!
Game Day: Saturday, November 26, 2022
Game Location: Stanford Stadium — 625 Nelson Road, Stanford, CA 94305
Game Time: TBD
HOW WILL I GET MY TICKETS?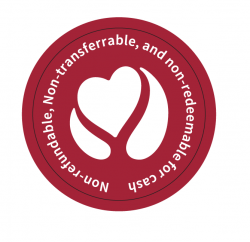 You will receive an email on or around November 14th from Stanford Athletics (updates@news.gostanford.com) with instructions on how to claim tickets for up to four adjacent seats. Please ensure the email address in your donor account is current. If you need to change your email address on file, you can log in to your donor profile at sbcdonor.org or contact the Donor Relations team at sbcsupport@stanford.edu or 650-736-7786.
This email from Stanford Athletics will give you instructions with ticket redemption details.
Limit one (1) set of four tickets per donor.
Event selection to be at the sole discretion of Stanford Athletics and cannot be rescheduled or exchanged.
All tickets are non-transferrable and non-redeemable for cash.
Tickets may only be emailed to donors who registered (checked in) to give blood in October.
To check out the other exciting promotions going on at SBC, visit our promotions page here.