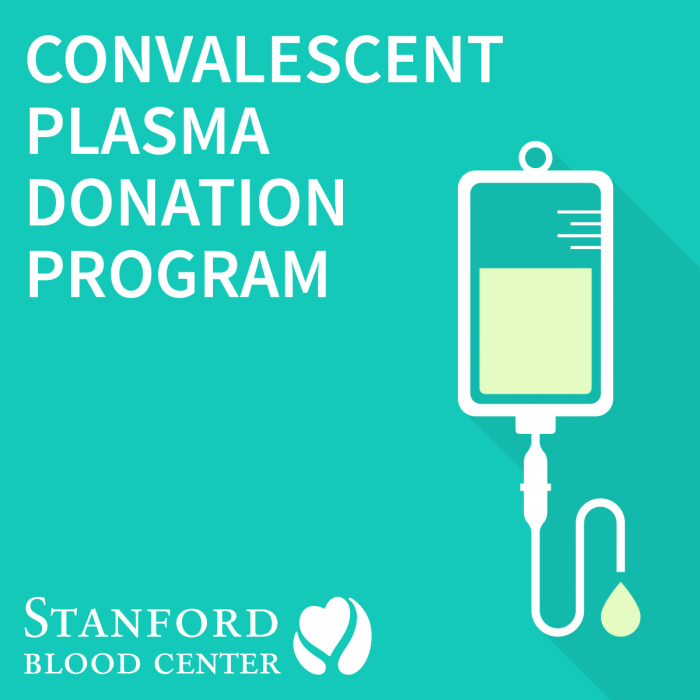 Thank you for your interest in donating COVID-19 convalescent plasma (CCP). At this time, due to decreased need for CCP related to lower rates of COVID-19 patient hospitalizations, we are no longer recruiting donors for our CCP program. However, if you would like to support patients, we currently have a heightened need for whole blood donors and would like to encourage you to learn more about whole blood donation. By giving blood just once, you could help save multiple lives!
If you have any questions about our CCP program, please reach out to our Special Donations team at specialdonations@stanford.edu.
FOR HOSPITALS AND BLOOD CENTERS: CONVALESCENT PLASMA ORDERING
If you would like to order plasma to support a specific patient, we invite you to fill out the below order form and fax it to 650-724-5304.
Additionally, if you'd like more information regarding the Emergency Use Authorization of CCP for hospitalized patients, please refer to the health care providers Fact Sheet  and patients/caregivers Fact Sheet provided by the FDA as part of the Emergency Use Authorization.