The Stanford Histocompatibility, Immunogenetics, and Disease Profiling Laboratory (HIDPL) performs state of the art and cutting edge histocompatibility and genetic testing for solid organ and bone marrow transplantation as well as for disease associations and drug resistance/susceptibility. The HIDPL offers a wide selection of testing services, has an active research and development program and houses and curates a bio-repository of patient specimens. It services Stanford Health Care, Lucile Packard Children's Hospital Stanford, Kaiser, as well as other transplant centers. It is accredited by the American Society for Histocompatibility and Immunogenetics (ASHI), CLIA, and the state of CA for high complexity testing. The HIDPL performs greater than 60,000 tests per year and employs a staff of more than 50 full-time employees.
HLA LAB MEDICAL LEADERSHIP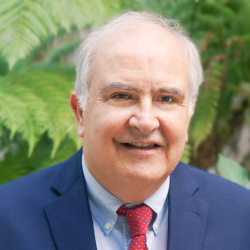 Marcelo Fernández-Viña, Ph.D., D (ABHI) is a Professor for the Department of Pathology at Stanford University Medical School and serves as co-Director of the Histocompatibility, Immunogenetics and Disease Profiling Laboratory at this institution. He has been working in the fields of Histocompatibility and Immunogenetics since 1982. He earned a degree in Biochemistry from the School of Basic Sciences in Rosario, Argentina, and his Ph.D. in Internal Medicine from the University of Buenos Aires Medical School in Argentina. Previously he held a position as a Professor in the Department of Laboratory Medicine at the University of Texas M.D. Anderson Cancer Center in Houston. He has 170 peer reviewed publications, many of them focusing on HLA variation in multiple world populations, identifying susceptibility and resistance factors for diseases and in the impact of HLA mismatches in allogeneic transplantation; and 59 book chapters. He served as expert Consultant for Donor Searches for NMDP and as President Elect, President and Past President of the American Society for Histocompatibility and Immunogenetics. He served as a member of the Board of Directors and the Executive Committee for the United Network for Organ Sharing. Currently, he serves as Co-Chair of the Immunobiology Committee of the CIBMTR; and is the Liaison between the American Society for Histocompatibility and Immunogenetics to the National Marrow Donor Program. He serves as HLA Expert Consultant for the NMDP for the HRSA contract and is a member of the Histocompatibility Advisory Group for NMDP. He is Councilor of the International Histocompatibility Workshop and a member of the WHO Nomenclature Committee for Factors of the HLA System, Section Editor of Human Immunology and an Advisory Board Member of the International Journal of Immunogenetics.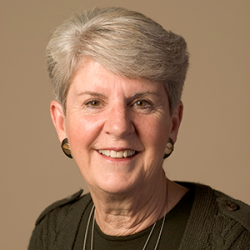 Dr. Dolly Tyan is a Professor of Pathology and a Director of the Stanford University Histocompatibility, Immunogenetics & Disease Profiling Laboratory. She has been active in histocompatibility since 1972 and trained with Rose Payne and Carl Grumet. She served as President of the American Society for Histocompatibility and Immunogenetics in 2001, on the Board and various committees of UNOS, and the Histocompatibility committee of the NMDP. She is Chair of the national UNOS/OPTN Histocompatibility Committee. Her presentation to the UNOS Board was fundamental to the implementation of the virtual crossmatching policy now in place nationally. She was an invited member of the international consensus conference in May, 2012, on testing and clinical management associated with antibodies in transplantation. Her career has focused on antibody characterization as it relates to transplantation as well as definition of HLA and KIR genes. From her first publications on antibody production in vitro in the early 1970s and DR epitope definition using monoclonal antibodies in 1980, she has continued to define new serologic specificities. Most recently her studies have focused on the definition of clinically relevant HLA antibodies and their antigen/allele targets. Her specialty area of expertise is the use of IVIG to down regulate antibody production in highly sensitized patients and characterization of residual antibody for determination of optimal time to transplant or reversal of antibody mediated rejection. She is co-inventor of the IVIG therapy for treatment of highly HLA sensitized patients both before and after transplant and is also co-inventor of the C1q assay for determination of clinically relevant complement fixing HLA antibody using single antigen beads. She is deeply immersed in NGS for HLA genomic definition with a goal of defining the epitope targets of donor specific antibody. Her clinical responsibilities include directing a comprehensive histocompatibility laboratory of 55 FTEs servicing 9 different solid organ and bone marrow/stem cell transplant programs at Stanford.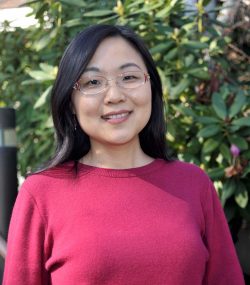 Dr. Bing (Melody) Zhang is a Clinical Assistant Professor for the Department of Pathology at Stanford University Medical School, and serves as Assistant Medical Director for the Histocompatibility, Immunogenetics & Disease Profiling Laboratory. She is also an attending physician practicing at the Stanford Molecular Pathology service.
Dr. Zhang received her medical degree and a master's degree in Medical Genetics from Shandong University School of Medicine. She pursued postdoctoral research training in the department of Pathology at Stanford University after immigrating to the US. She then went on to complete her residency training in Clinical Pathology, as well as fellowships in Molecular Genetic Pathology and Clinical Genomics here at Stanford. She is Board Certified in Clinical Pathology and Molecular Genetic Pathology.
During the time of her research and clinical training, she won multiple national and departmental awards, including Mary Rodes Gibson Memorial Award in Hemostasis & Thrombosis (American Society of Hematology), AMP Young Investigator Award (Association for Molecular Pathology), Charles B. Carrington Memorial Award (Stanford Pathology Research Retreat), and Department of Pathology Trainee Mentored Award in Precision Health (Stanford), etc. She served as a junior member on the College of American Pathologists Biochemical and Molecular Genetics Committee from 2016 to 2017. During this time, she led the development of NGS-based inherited cancer panel proficiency testing and participated in reviewing of the NGS checklist and NGS proficiency surveys.
Dr. Zhang's primary research interest is development and application of molecular assays for the diagnosis and monitoring of patients in transplant medicine. Clinically, she is interested in contributing to further integration of HLA laboratory with other operations in the SBC as well as relevant services in the department of Pathology.
17TH IHIWS SPONSORSHIP
In 2017, The Stanford Histocompatibility, Immunogenetics and Disease Profiling Laboratory hosted the 17th International Histocompatibility and Immunogenetics Workshop and Conference (17th IHIWS) in Pacific Grove, California.
The 17th Workshop was held to further advance the continued international collaboration in research in HLA and Immunogenetics projects. The major goal was to define HLA and KIR genomics, map serologic epitopes using NGS and single antigen bead technologies, and develop robust research and clinical informatics tools for HLA and KIR.