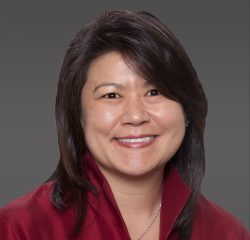 Jacqueline joined Stanford Blood Center in December 2013, where she leads the Information Technology team providing all IT-related services, support and strategic planning. Jacqueline and her team works in partnership with Stanford Healthcare and Stanford University for alignment of services and strategic goals. Although Jacqueline comes from a background of leading IT in global corporations, she is humbled and honored to serve alongside donors, staff and volunteers who provide lifesaving products and services for our community and the world. 
Prior to joining Stanford Blood Center, Jacqueline spent over 10 years with Tyco International and Pentair serving as their IT Director of global infrastructure services overseeing the development, architecture, and service delivery for over 20,000 employees. Before Tyco, she also enjoyed managing global IT projects for Raychem Corporation and Cisco Systems.
Jacqueline was born in Taiwan and had the opportunity to live in Ankara, Turkey for two years where her father served as a diplomat for the Chinese Embassy. Along with her family, she migrated to the United States when she was 10 and settled in the Bay Area. Jacqueline loves spending time with her family and friends, generally over great food that they've made together.