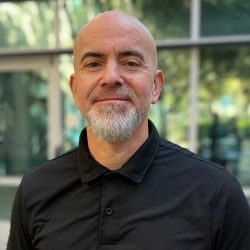 As a Research and Clinical Services/Flow Cytometry Director, Marino Bozic leads the Research team in development, production and delivery of products, donations and services; he also supports our Special Donations team and operations of the Flow Cytometry Laboratory. Marino's background includes 25 years of experience working in the scientific field in both biotech and blood donation, which allows him to bridge the needs of research customers with SBC's expertise and research capabilities.
Marino has a BA in Communications with minors in Business and English from Notre Dame de Namur University.
When not at work, Marino is usually spending time with his wife and three daughters. Marino enjoys creating art and music, as well as sports and physical fitness.