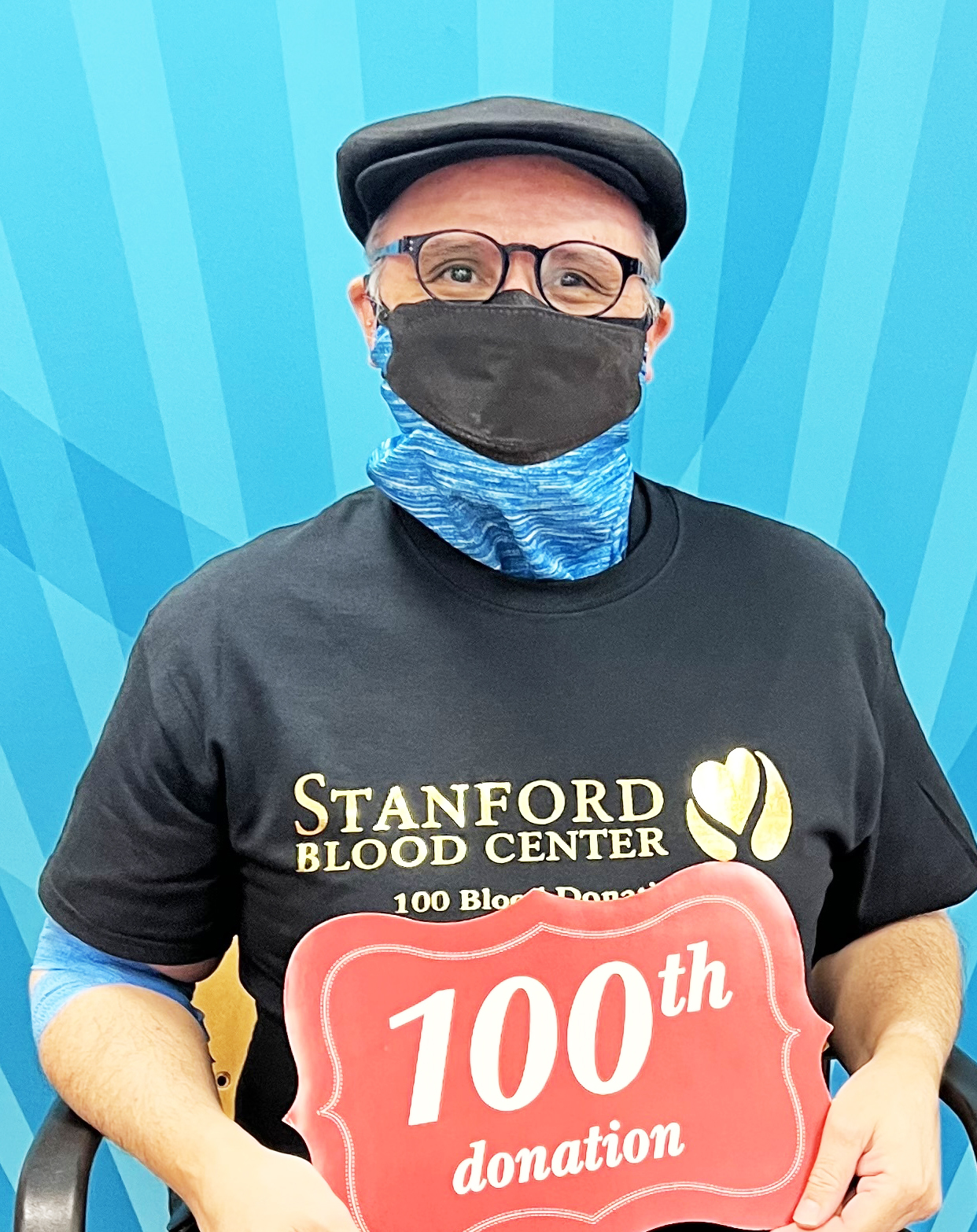 If you're a donor, you probably know that platelets help to induce clotting and control bleeding and are needed for local patients. Unfortunately, most cancer treatments cause low blood counts, so patients often require life-saving blood products during treatment. Donating platelets is a great way to support cancer patients in our community, especially those treated for leukemia with chemotherapy who often need platelets every few days.
But did you know that you can donate Triple Platelets? It's an optimal way to provide extra units of platelets for patients and helps make the transfusion process safer for patients who need multiple units. Of course, these types of donations all depend on your individual eligibility. Our team specialists review your platelet count, overall fluid loss and other factors to determine the safest type of platelet donation for you.
Michael Peredo is one of those who have made the jump to donating triple platelets. For nearly 10 years, the Santa Clara resident donated double platelets but could never max out his donation because of the side effects he would experience. However, that never deterred him from donating. When he was younger, he couldn't donate because he didn't meet the requirements, but his goal was to become a regular blood donor. Not only did that happen, but he celebrated becoming a new Milestone Donor with his 100th donation at the Mountain View center just last month.
Maybe it's in his DNA, but Michael was destined to become a Milestone Donor. After all, saving lives is his work — literally! He's spent his career helping make the cars people drive safer by utilizing advanced technology. As Senior Solutions Engineer at Velodyne Lidar, Michael is constantly looking for ways to improve the technology of vision systems for autonomous vehicles in order to make them safer for you and me when we're on the road.
While an automated blood collection machine (apheresis) might not be as "hi-tech" as some automotive software, Michael can appreciate how efficiently it works by collecting the optimal number of blood components at each donation. An apheresis machine draws the blood and separates it into components. It retains the components needed, which in this case are platelets, and returns the rest to the donor's body—all with a single needle. Individuals can donate platelets every seven days. However, there is a limit of only 24 platelet donations each year. In the case of triple platelets, it's suggested that donors wait at least two-three weeks between appointments, allowing more time for their platelet count to recover.
Michael knows that helping people can come with a few hurdles, whether inside an automobile or in the donor chair. His first two triple platelets donations went smoothly, but he's had a few minor bumps in the road since and prepares for every donation. It's important to note that donors should prepare for any platelet donation by increasing their intake of fluids, calcium and iron at least two days before their appointment, which can help prevent reactions. In addition, the charge nurses are constantly monitoring the donors during any triple platelet donation. Michael jokes that the nurses have a knack for knowing if there's an issue before the donor does – "Nothing sneaks up on them!"
Michael encourages other platelet donors to think about making the leap to triple donations. Like his profession, he recommends everyone research the process before making the leap to triple platelets as they may not be for everyone, but he knows the positive impact it can have. He wants to remind the community that it's essential we constantly get platelets because a unit of platelets has a short shelf life, lasting only five days. These donations are a vital element of cancer treatments and organ transplant procedures, and Michael is proud to do his part to help patients in need and looks forward to taking the ride to 200 donations and beyond!