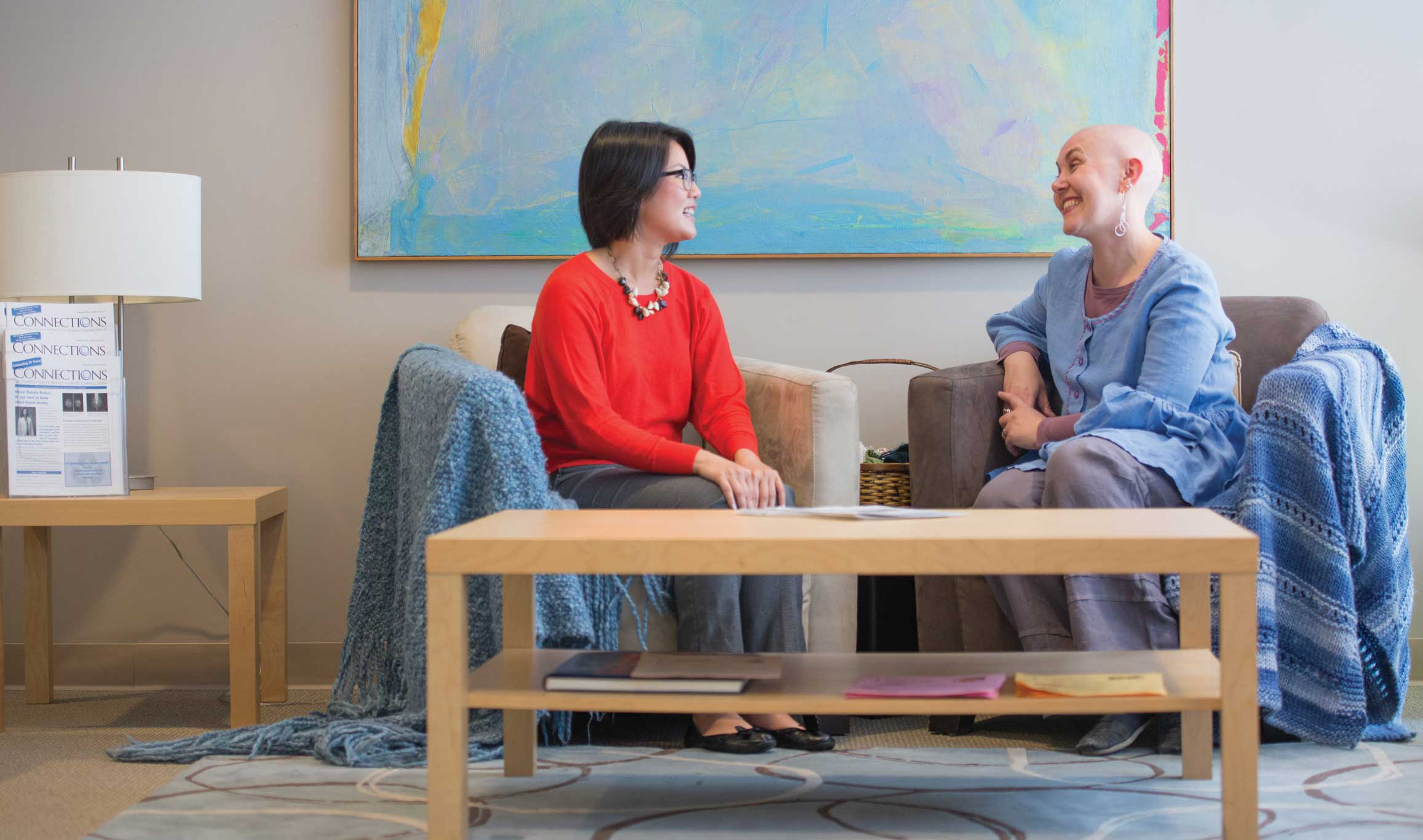 October is Breast Cancer Awareness Month, and is often symbolized by the widely recognized pink ribbon. First handed out to survivors at the Susan G. Komen New York City Race for the Cure in 1991, pink ribbons now seem to be everywhere you look during the month of October. They help raise awareness for the fight against breast cancer, while promoting early detection, and helping to raise funds for research.
According to the CDC, breast cancer is the most common form of the disease among American women after skin cancer, affecting more than 200,000 women each year. Stanford Blood Center (SBC) feels deeply connected to the cause, particularly because many breast cancer patients require blood products during treatment. Many cancer treatments cause low blood counts, which can result in life-threatening infection or bleeding; so, SBC works diligently to collect safe blood products for any patient that may need it.
Additionally, to help raise awareness of the connection between blood donors and cancer patients, this year SBC is partnering with Bay Area Cancer Connections (BACC) for our 2016 Give Good campaign. BACC is a local organization that provides tremendous support for those touched by breast and ovarian cancer. They offer comprehensive and personalized services in an environment of warmth and compassion. Some of their services include free screenings for the uninsured, emotional support groups, and a variety of information and education services.
SBC is looking forward to supporting BACC during this year's campaign, and we hope our donors will, too. For each person that comes in to donate blood during the campaign, December 12–24, 2016, SBC will make a financial donation to BACC. Donations will help BACC provide comfort totes to patients in treatment, which include a variety of helpful items — ginger teas and chews to help with nausea (a side effect of chemotherapy), lavender eye masks to promote relaxation, and fuzzy socks to keep feet warm during treatment.
If you would like to make an appointment at one of our centers or mobiles to support local patients, please visit sbcdonor.org. If you happen to be a survivor of breast cancer yourself, you can donate blood if you have been cancer free for at least 12 months and your doctor agrees that it is safe, according to the American Cancer Society. We would love to have you join us in the fight.