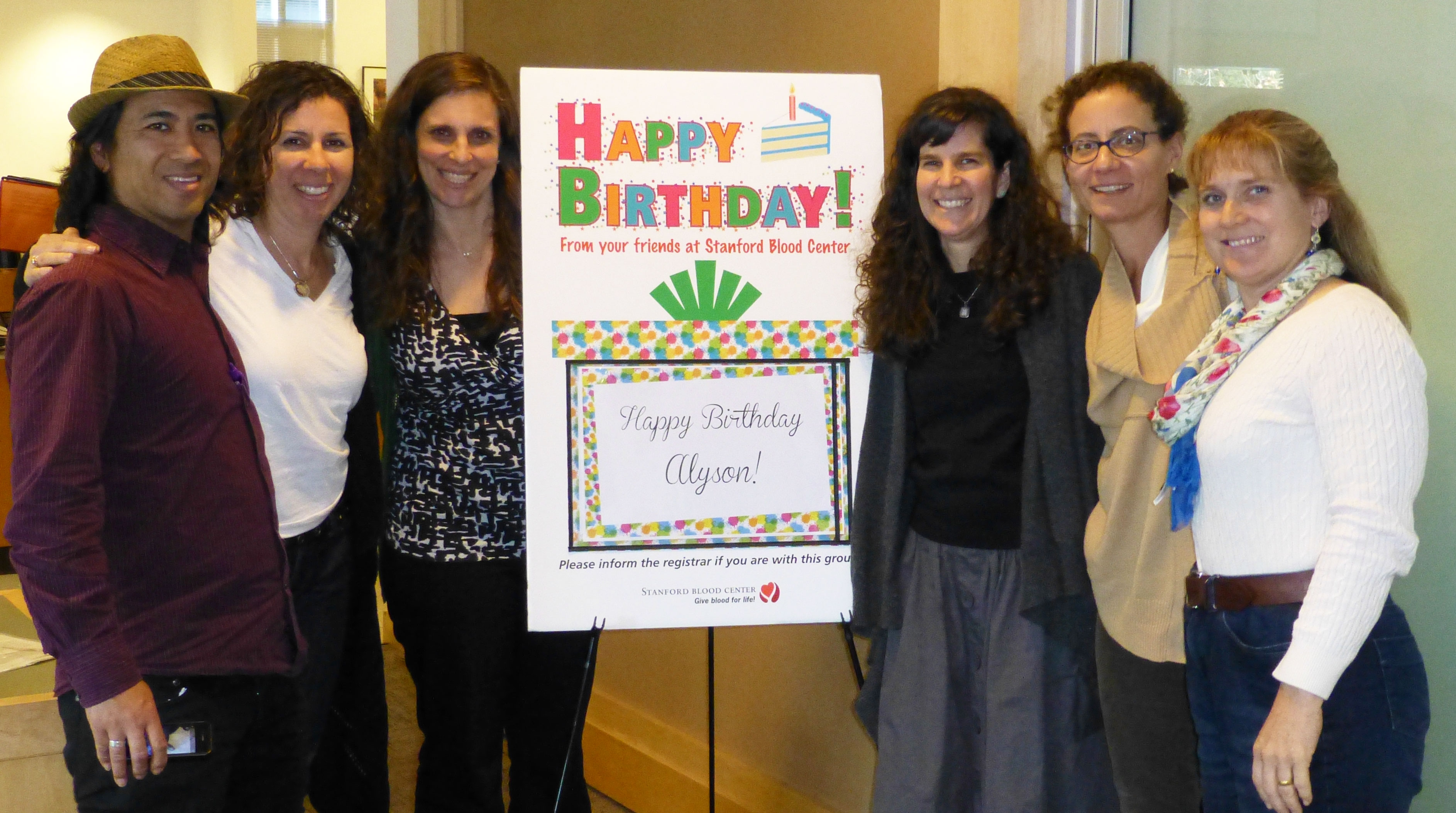 Today we bring you the story of one of our donors, Aly. Her journey of love, loss and perseverance led Aly to become a donor with Stanford Blood Center (SBC).
Aly donated blood for the first time when she was 17, hoping to be able to help others with the gift of this precious resource. Unfortunately, the process made her woozy and left her feeling faint, and for this reason Aly had not attempted to donate again, fearing it would make her ill. But years later, she decided to face and overcome her fears after a significant event occurred.
In 2006, Aly's world was turned upside down with the loss of one of her three daughters, Micah, who had a seizure disorder. After a week's hospitalization, Micah was released to come home on her mother's birthday, January 15. However, soon after Micah came home she was admitted back into the hospital. There she received a blood transfusion to boost her blood pressure – the blood, while not directly related to Micah's condition, was important in keeping her stable while doctors assessed her situation. Despite the best efforts of hospital staff, Micah died during that stay.
After Micah's death, Aly st
arted dreading her own birthday. The day no longer brought a desire to celebrate life because she was reminded of losing her daughter. However, Aly decided she didn't want to feel sad and helpless on her birthday anymore, instead she wanted to honor her daughter's memory. Aly considered some concrete ways she could help others the way others had helped Micah when she was ill. She decided to once again become a blood donor.
Since 2008, Aly has been successfully donating blood with SBC and this past January 15 she held her first birthday drive at our Palo Alto Center. "This is the first time I have looked forward to my birthday since I lost my daughter," Aly said. After Aly and five of her close friends donated, we asked how it went:
"It was great. I really can't think of a better way to spend my birthday. The staff was amazingly warm and supportive…we had six donations yesterday and my husband donated two units of platelets the day before, so I feel good about that. And of those who donated, one was a first timer and three hadn't donated in over 10 years. So hopefully I also got some people started again."
SBC is so honored to have a part in making Aly's birthdays special again and would like to thank the group for coming out. If you would like to make an appointment for a birthday drive, please contact Carolyn Tong by email or call 650-723-8015. To make an individual appointment, please call 888-723-7831 or visit our SBC website.