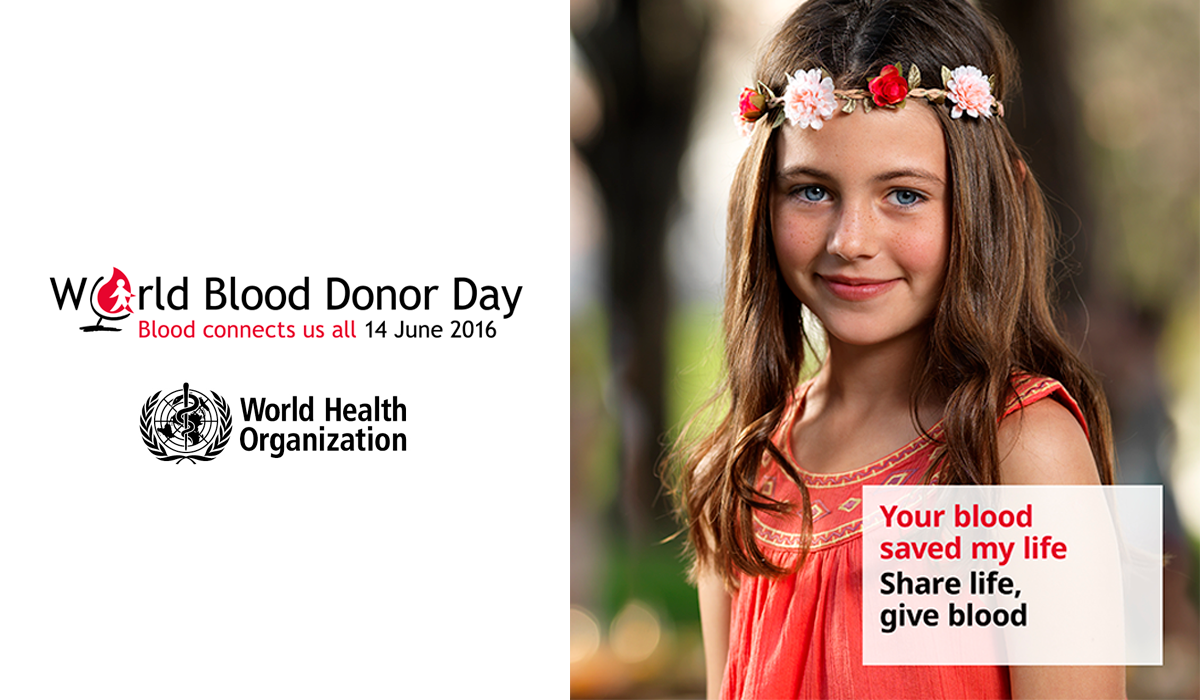 Every year, on June 14, countries around the world join together to celebrate World Blood Donor Day. This annual campaign was started by the World Health Organization (WHO) in 2006 and aims to "thank voluntary, unpaid blood donors for their life-saving gifts of blood and to raise awareness of the need for regular blood donations to ensure the quality, safety and availability of blood and blood products for patients in need," according to the WHO. Enjoy this short video they created to celebrate this year's campaign:
The theme of this year's World Blood Donor Day is "Blood Connects Us All," and Stanford Blood Center (SBC) truly embodies this mission as a local blood center that supports a global community.
Serving Patients from Around the World
Blood products collected at SBC are directly supplied to Stanford Health Care and its affiliates, as well as other community hospitals. Because Stanford hospital is ranked as one of the top hospitals in the nation, patients from around the world seek the outstanding care offered; therefore blood supplied by our donors has an impact on not just our local community but also on the global community.
Providing Research Products
Developing the future of medicine and technology through research and innovation is also a primary piece of SBC's mission. The generosity of donors is not only measured by lives enhanced today, it is also measured by the discoveries scientists are enabled to make thanks to research products originating at SBC.
Developing the Leaders of Tomorrow
SBC is proud to host researchers and scientists from numerous countries every year to contribute to ground breaking research projects with the goal of developing the leaders of tomorrow in the blood transfusion industry.
Summer is an ideal time to raise awareness of the importance of blood donation. Blood products are always needed to support local patients, yet blood centers usually experience significant reductions in appointments as donors travel for the summer. If you are not currently a blood donor, now is the time to become one. Please make an appointment to donate at sbcdonor.org.
Sources:
http://www.who.int/worldblooddonorday/archives/en/
http://www.who.int/campaigns/world-blood-donor-day/2016/event/en/