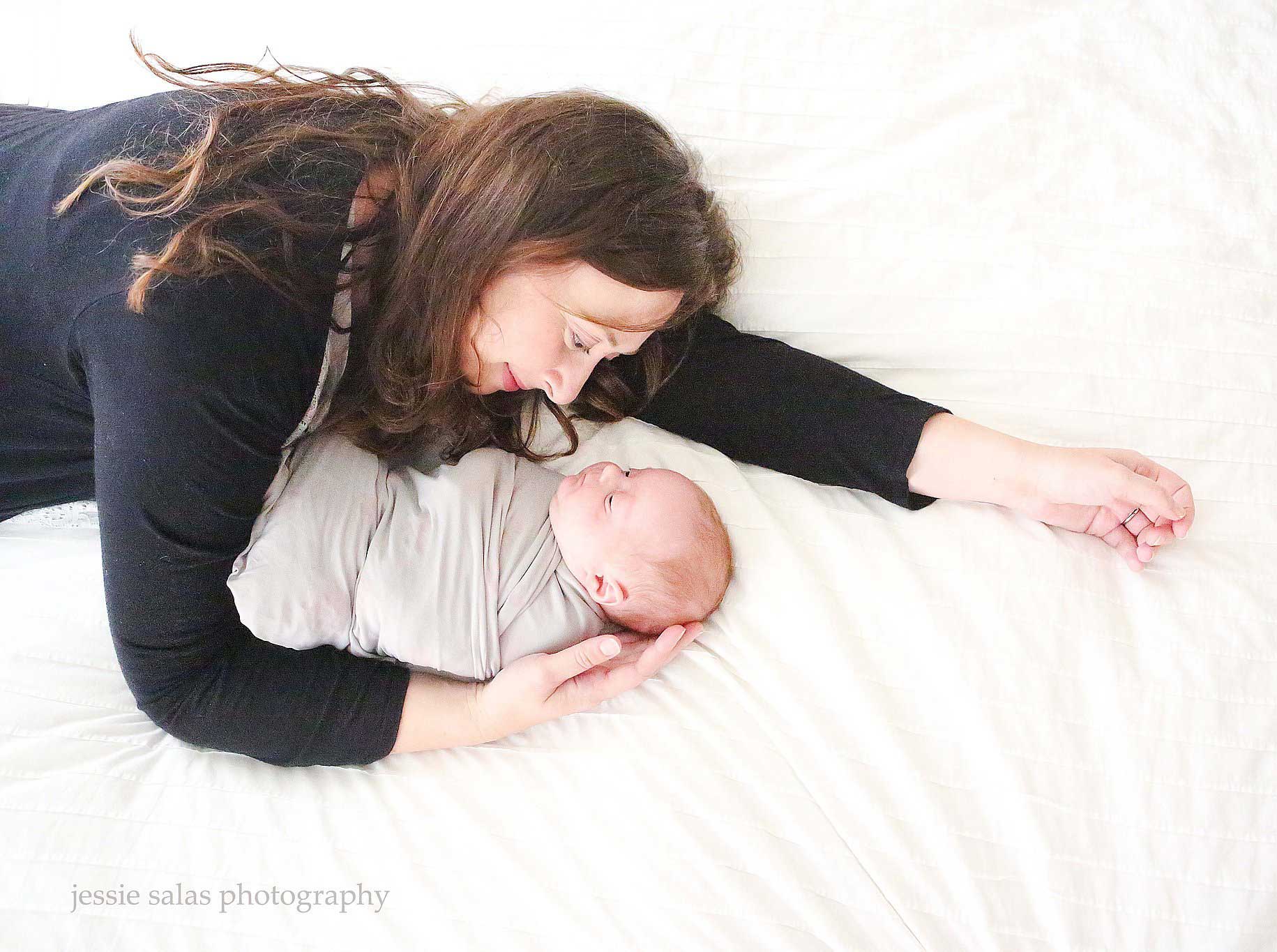 The placenta is an organ essential to nourishing a baby in utero. But for 1 in 333 pregnant women, it can cause a life-threatening complication, placenta accreta, that could lead to fatal hemorrhaging during delivery… as was the case for Alisha Keller-Berry.
19 weeks into her second pregnancy, Alisha received some troubling news. During a routine ultrasound, doctors saw signs of a condition called placenta accreta, where the placenta attaches to deeply into the wall of the uterus. Unfortunately, they could not confirm the diagnosis for another ten weeks. In the interim, Alisha was put on bed rest and told to prepare for all possibilities, including the potential to bleed out at any time. She was terrified.
At 30 weeks, a scan confirmed that Alisha had the most severe form of accreta, placenta percreta, and that her bladder was being affected. Soon after, she started having contractions and went into early labor. Alisha was moved to an operating room for an emergency C-section. 20 doctors from various specialties, including oncologists, ob-gyns and anesthesiologists, surrounded her to try to ensure a safe delivery.
Once in the operating room, Alisha and her team of doctors waited for confirmation that the correct blood type (provided by Stanford Blood Center) was available in case she needed a transfusion during the surgery. As soon as the blood products arrived, doctor's put Alisha under anesthesia and began the complex C-section.
The doctors were able to successfully deliver the baby, Annabelle, at three pounds, six ounces. Annabelle was transferred to the Newborn Intensive Care Unit (NICU) while the team continued to work on removing Alisha's uterus, fallopian tubes, and a portion of her bladder, which were all affected by the percreta. Alisha did end up hemorrhaging and required that four units of blood be transfused.
After the surgery, Alisha was moved to the Intensive Care Unit (ICU) where she stayed for ten days before she was able to return to her house. Unfortunately, Alisha's time at home was short-lived. She suffered from many complications and spent the next several weeks in and out of the hospital — alone, tired, in pain and missing her children. A month later, she finally started to recover and was able to go home to her family.
This experience is one Alisha will never forget. Though it was full of fear and pain, she tries to focus on the positive. "I am so thankful to the doctors and nurses who saved me and to the people who donated blood, so I could still be here today to raise my children," Alisha said.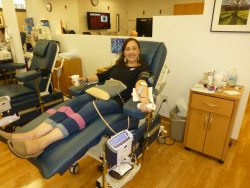 Alisha recently donated blood at Stanford Blood Center to honor her daughter's second birthday.
"The staff is so friendly. There were a lot of regular blood donors sitting around the snack table in the canteen. They were saying how much they love Stanford Blood Center and that they won't donate anywhere else," she said.
If you would like to read Alisha's personal account of her experience, you can check out the blog she wrote for Popsugar moms.
If you are interested in becoming a blood donor and would like to make an appointment, please call 650-723-7831 or visit sbcdonor.org.