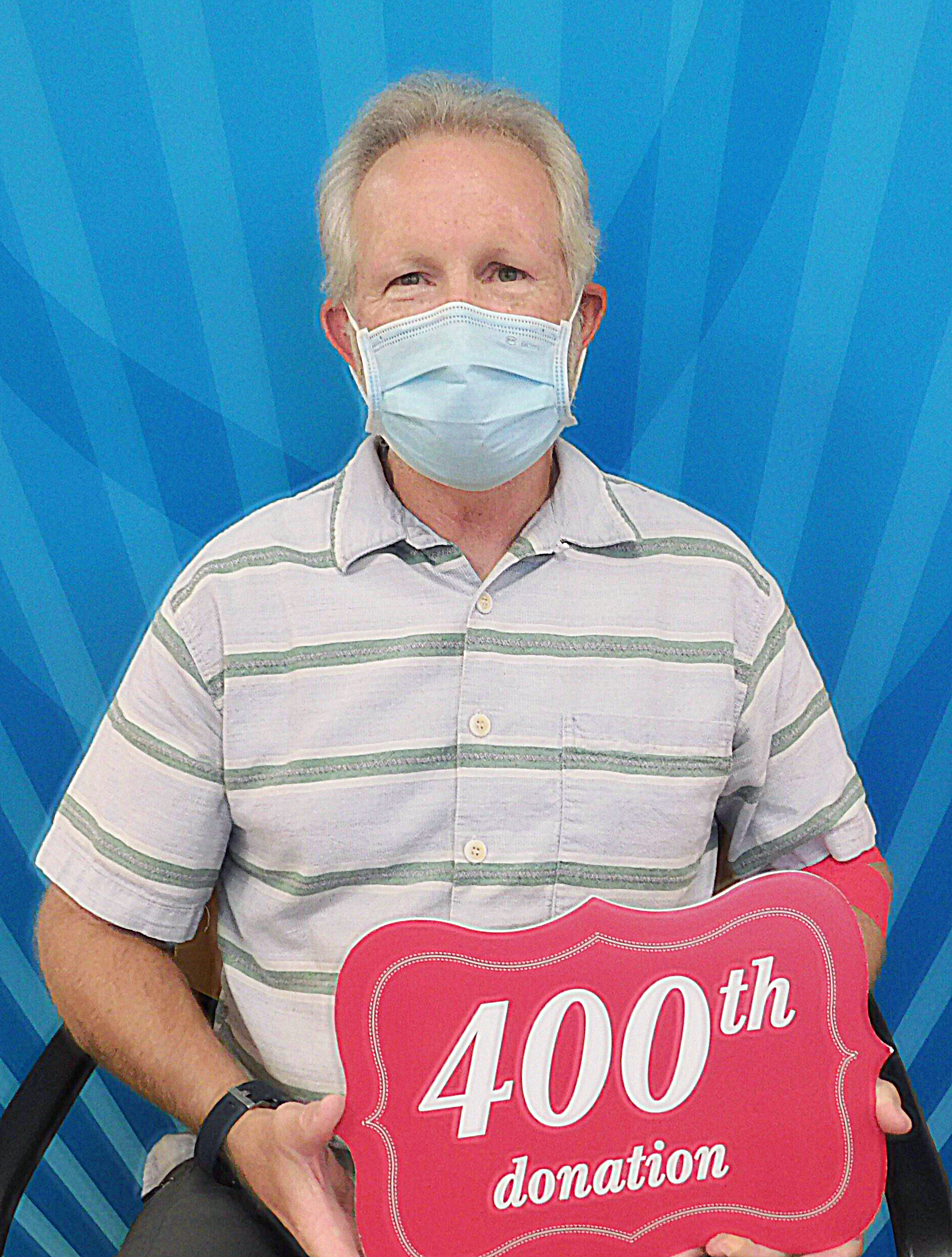 Here at SBC, we love to celebrate our incredible milestone donors and the impact they've had on helping support patients in our community. Bob Berends recently made his 400th milestone donation at the Mountain View center. Public Relations Officer Ross Coyle interviewed the San Jose resident about what inspires him to donate and what keeps him coming back all these years.
What does your 400th blood donation mean to you?
I'm very proud of reaching this milestone. It's just a number, but it's an indication of the perseverance or dedication to the process over the years.
What led you to donate blood the first time?
It was simple peer pressure while going to school, where I think I only donated once. I started donating again years later when I was working for a local company that sponsored a mobile blood drive.
Why do you donate?
Cancer sucks, and we've all lost too many friends and/or family members to it. If my platelets help one cancer patient through everything they have to go through, all the time donating will have been very well spent.
What keeps you coming back all these years?
It's simply become part of my routine. If I happen to not donate for more than three weeks, I can sense something is "off." For me, continuing to donate is definitely tied to the use of products for the benefit of cancer patients.
Did you ever think you'd be donating so long that you would reach 400 donations?
Although I wasn't aiming for such a milestone, after reaching 300 donations, 400 didn't seem impossible. Getting to 500 will be a different story, but I'll try.
Why do you donate at Stanford Blood Center?
Once I was recruited (by SBC team member, Ester) to donate platelets, I was tied to SBC, as I believed at the time, it was the only local center where you could donate platelets.
What has the experience been like for you?
It's been quite a learning process, in terms of the many uses for various blood products. Because I have donated platelets frequently, I've made some friends at the donation centers.
What would you say to potential first-time donors who may be on the fence
about donating blood?
Get off the fence…let's go! Good luck and enjoy the post-donation cookie.