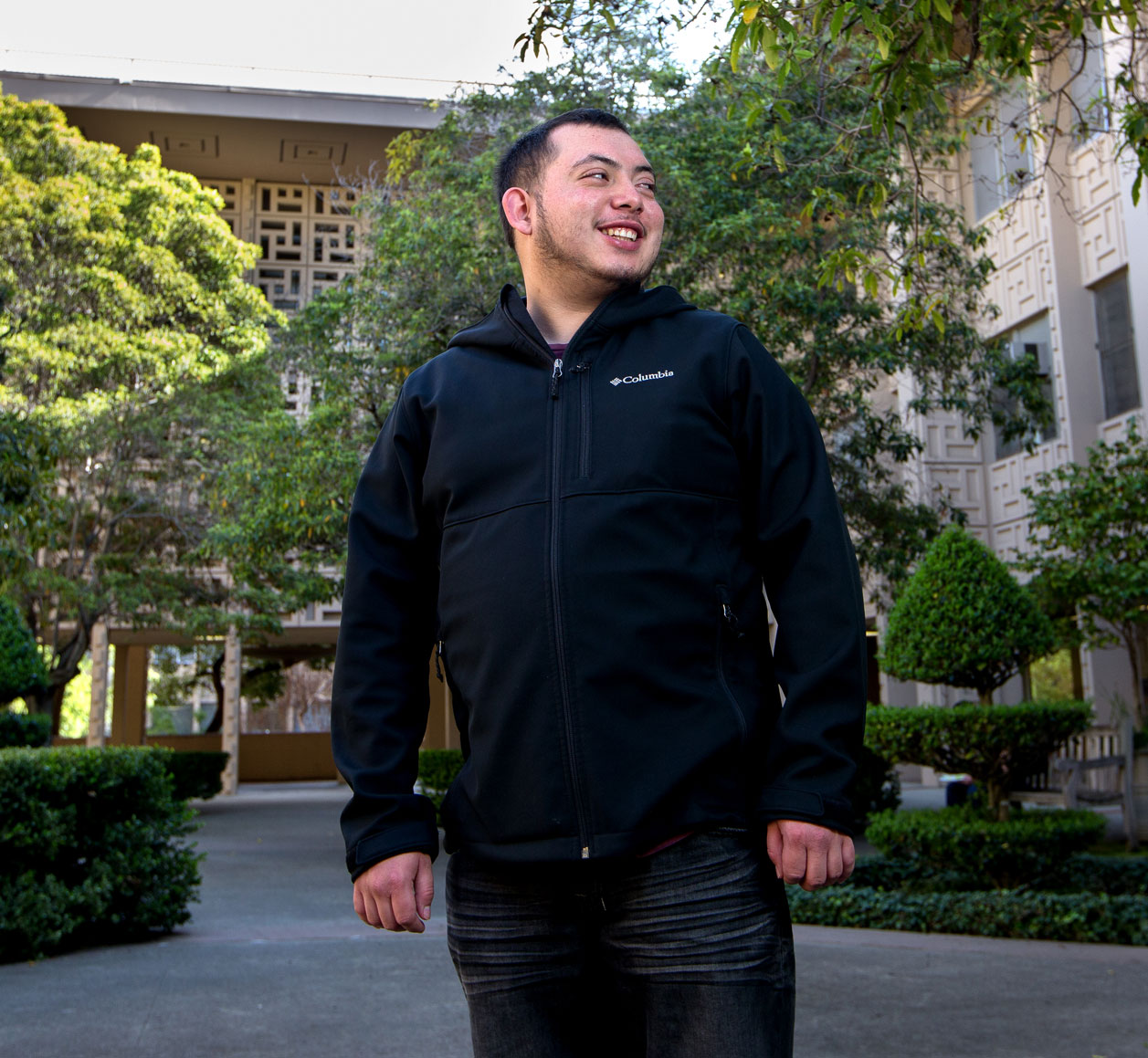 In 2013, Michael, a recent high school graduate, was excited to start the next chapter in his life. He had applied to a trade school and looked forward to pursuing a career in welding when he came down with what he thought was a bad cold. Unfortunately, it turned out to be much more severe than a cold and, ultimately, Michael required a bone marrow transplant.
After weeks of feeling ill, he finally went to the emergency room — but they just sent him home with no resolution. Two more visits to the emergency room led to the same diagnosis — a bad cold — and advice to go home and rest. But Michael knew something more serious was wrong. He insisted upon a series of blood tests to get to the root of the problem. What happened next turned out to be a devastating and unexpected blow for Michael and his family.
The tests pointed to acute myeloid leukemia (AML), a rare type of cancer that develops rapidly and can be fatal within a few months if not treated quickly. AML starts in the bone marrow but can quickly spread into the blood and can affect other parts of the body, like the spleen and lymph nodes.
At just 20 years, and a healthy young man up until that point, Michael had trouble absorbing the news. "I was really upset. I kept asking 'Why is this happening to me?' I gave up on faith," Michael said. His mom, Glafira, remembers her state of disbelief upon receiving the diagnosis. "We went to see an oncologist at Stanford and I remember hoping he would tell me Michael had been misdiagnosed," Glafira said.
But the diagnosis proved correct and Michael needed to start treatment right away. He received multiple rounds of radiation and chemotherapy, along with blood transfusions at least once a week to keep his red blood cell count up. After a couple of weeks in the hospital, he was able to go home to wait for an HLA antigen match who could successfully donate bone marrow.
Michael's younger brother, Brian, couldn't wait to get tested and hoped he could help save his brother's life. Unfortunately, Brian was only a 50% match so Michael's body would most likely reject his marrow. Luckily, three months later, a 97% match was found. In March 2014, after more rounds of radiation, chemotherapy, and receiving a large amount of platelets, Michael received a bone marrow transplant.
The hard part was seemingly over once Michael received healthy bone marrow. Unfortunately, though, over the next several months he became very ill — not an uncommon occurrence in transplant recipients. He couldn't eat and dropped to a very thin 115 lbs. from his normal weight of about 160 lbs. During this time, Michael received daily blood transfusions to help keep him alive, because his own white blood cell count dipped dangerously low from the radiation and chemotherapy he received before transplant.
Finally, Michael's new bone marrow started making white blood cells on its own and his body started to heal. Today, Michael is in remission, and his family is trying to go pick up where they left off before leukemia disrupted their lives. "We are extremely thankful that the Stanford Blood Center was there to save my son's life," said Glafira. Michael added, "If you donate blood, you could save a life. It could be a husband, a child, a brother, a mother — someone else's or your own."
If you are inspired by Michael's story and would like to donate blood for patients like him, please call 888-723-7831 make an appointment or visit sbcdonor.org.