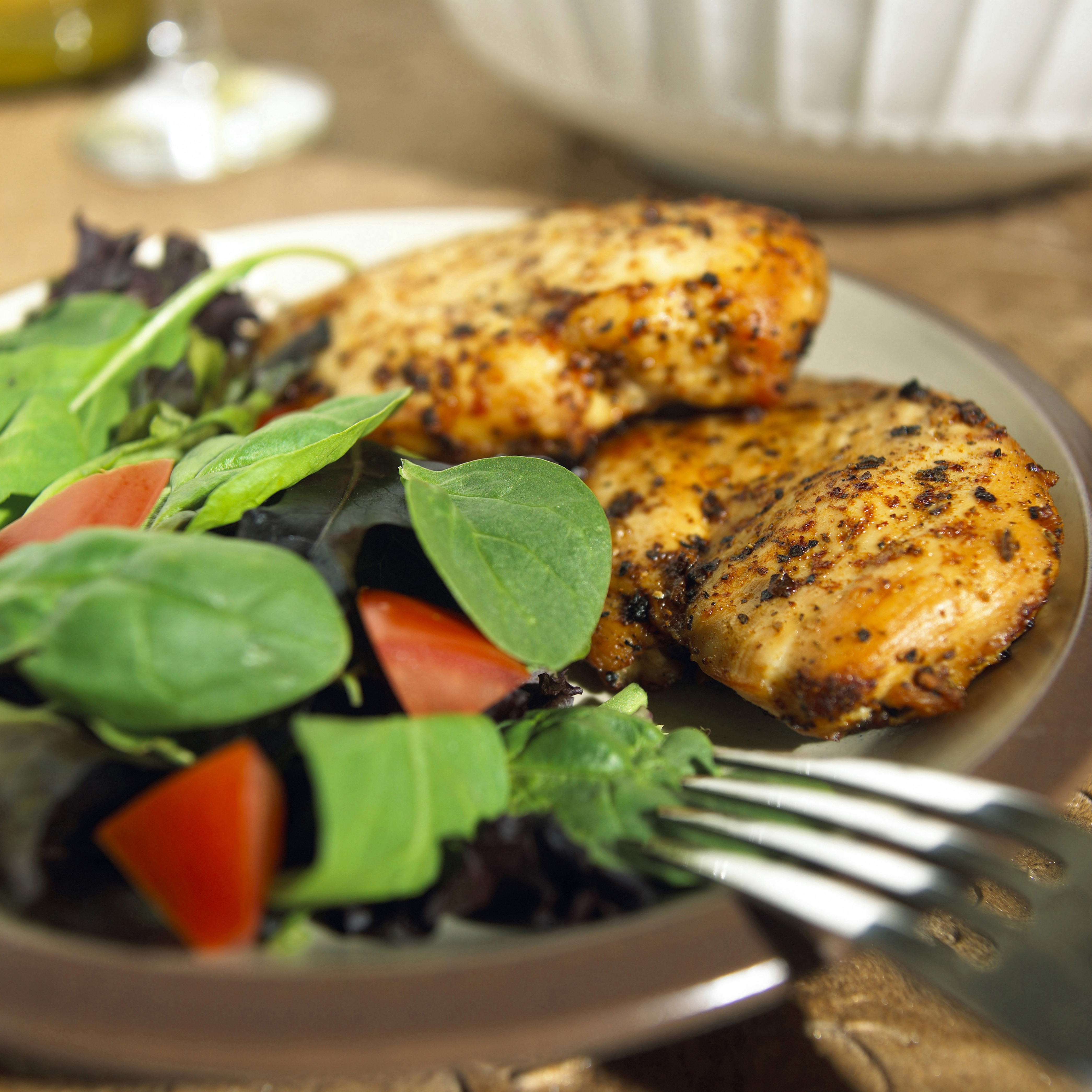 Please note, there may be more current information available related to iron and blood donation. Visit our Iron and Blood Donation page for more. 
Have you ever walked in to Stanford Blood Center ready to do a good deed and donate blood only to be deferred for low iron count? Also referred to as low blood count, low iron, or low hemoglobin, approximately 10% of donors are deferred for this reason (anemia.org). When a donor is deferred, that means they are unable to donate blood that day. You've probably wondered why this happens and if there is anything you can do about it. Hopefully, the following information will shed some light on the subject for you.
What is iron and what does it have to do with blood donation?
Iron is a nutrient that is found in the foods we eat, which then combines with certain proteins to become hemoglobin in your red blood cells. The red blood cells are important because they carry oxygen from the lungs to other parts of the body. When the body experiences low iron and hemoglobin, this essentially means you do not have enough red blood cells in your body to donate blood. Low iron levels may cause you to feel tired, and extremely low iron levels may cause damage to organs. There are several reasons one may have a low blood count – including not eating enough iron-rich foods, donating blood too frequently, chronic illness, or other invisible causes.
Testing your Blood
In order to keep our donors safe and healthy, our collections staff must ensure that each donor we see has sufficient levels of iron and hemoglobin before they donate. Therefore, when you visit a center to donate, the collections staff will do a finger prick to test a small amount of blood to assess hemoglobin levels. If your levels are low, we will not be able to collect your blood that day but do encourage you to try some simple measures to raise your levels in order that you can come back to donate again in the future.
What can I do to improve my hemoglobin levels prior to donation?
One way to try to boost your iron levels is through your diet. By eating iron-rich foods, you can promote blood regeneration and increase the amount of iron in your body. Typically, iron-rich foods are colorful and deeply pigmented. Some examples of good sources of iron include:
Chard
Dates
Eggs
Lean beef and pork
Raisins
Shrimp
Spinach
Whole grain breads
For a more detailed list of foods and their iron content, the USDA provides a nutrient database for reference. Vegan or vegetarian? Check out these veg-friendly foods that can help boost your iron.
Tasty ways to incorporate more iron into your diet
There are many recipes available that contain iron rich foods. Here is one example of a quick, easy, and yummy meal that anyone can make from EatingWell.com — and who doesn't like nachos?:
Vegetarian Taco Salad
Makes: 6 servings, about 1 1/2 cups each
Total Time: 40 minutes
INGREDIENTS
2 tablespoons extra virgin olive oil
1 large onion, chopped
1 1/2 cups fresh corn kernels or frozen, thawed
4 large tomatoes
1 1/2 cups cooked long grain brown rice
1 15-ounce can black, kidney or pinto beans, rinsed
1 tablespoon chili powder
1 1/2 teaspoons dried oregano, divided
1/4 teaspoon salt
1/2 cup chopped fresh cilantro
1/3 cup prepared salsa
2 cups shredded iceberg or romaine lettuce
1 cup shredded pepper Jack cheese
2 1/2 cups coarsely crumbled tortilla chips
Lime wedges for garnish
PREPARATION
Heat oil in a large nonstick skillet over medium heat. Add onion and corn; cook, stirring, until the onion begins to brown, about 5 minutes. Coarsely chop 1 tomato. Add it to the pan along with rice, beans, chili powder, 1 teaspoon oregano and 1/4 teaspoon salt. Cook, stirring frequently, until the tomato cooks down, about 5 minutes. Let cool slightly.
Coarsely chop the remaining 3 tomatoes. Combine with cilantro, salsa and the remaining 1/2 teaspoon oregano in a medium bowl.
Toss lettuce in a large bowl with the bean mixture, half the fresh salsa and 2/3 cup cheese. Serve sprinkled with tortilla chips and the remaining cheese, passing lime wedges and the remaining fresh salsa at the table.
So boost those iron levels and visit one of Stanford Blood Center's three convenient locations. To make an appointment or for more information, visit our website or call our friendly staff at 888-723-7831.
Sources: