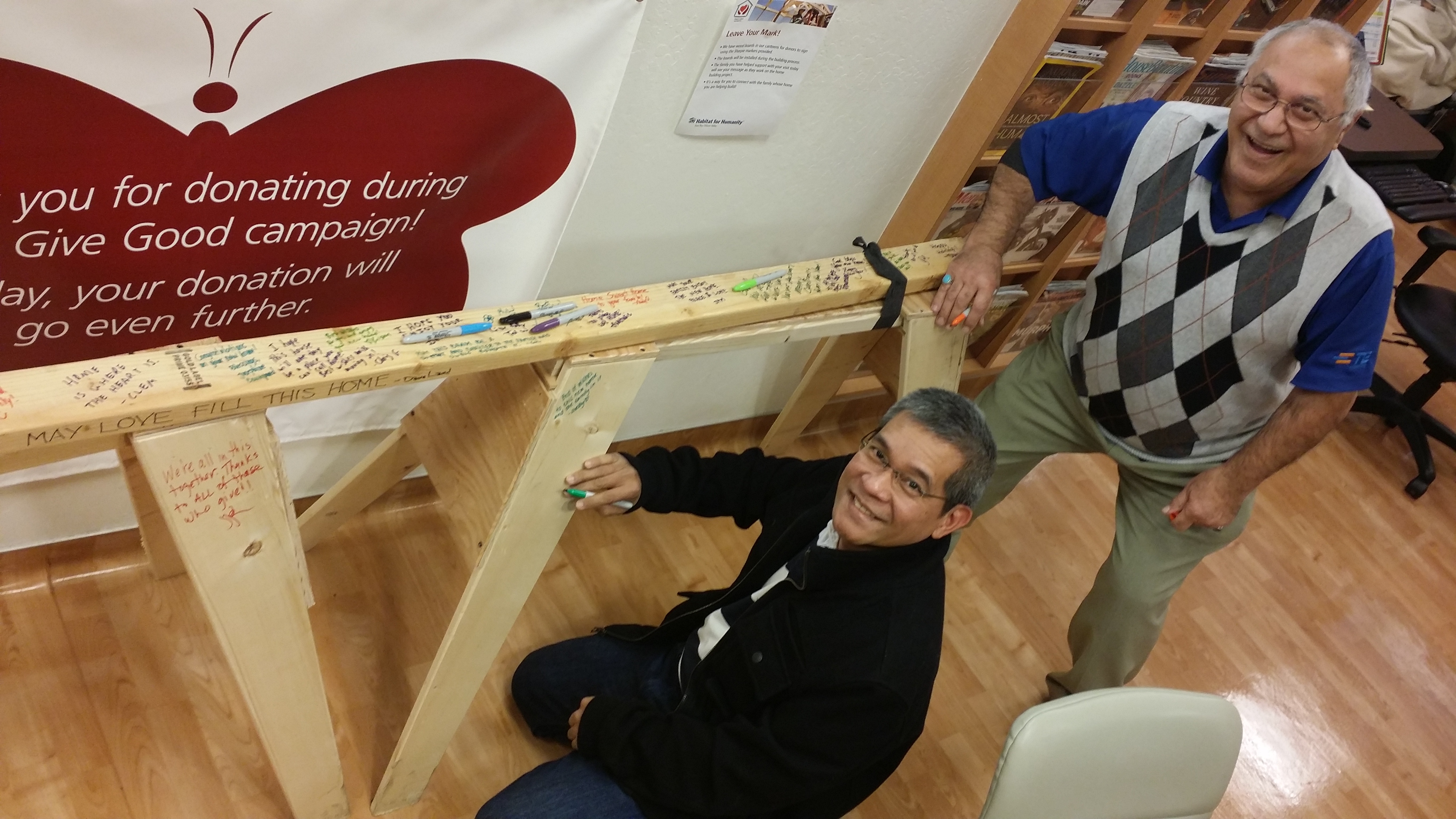 By Kristin Stankus, digital community and social media specialist
This winter, Stanford Blood Center (SBC) partnered with Habitat for Humanity East Bay/Silicon Valley (Habitat) for our third annual Give Good Campaign to help blood donations go further during the critical winter months.
If you were one of the 2,048 donors who rolled up your sleeve during the three-week campaign, not only did you contribute blood products to local patients, but you also helped build a new home for a deserving San Jose family. You may have noticed some construction boards for you to sign in the centers, which will actually be built into the home! Construction should begin within the next few months and the family is expected to move in by the holidays.
Janice Jensen, President & CEO, Habitat for Humanity East Bay/Silicon Valley, said:
"Habitat for Humanity East Bay/Silicon Valley is incredibly grateful for the partnership of the Stanford Blood Center and the Give Good campaign. The financial support and awareness from this campaign will bring strength, stability, and self-reliance to more families in need of affordable homes. Thank you to those who took time out of their busy schedules to make a tangible impact by donating lifesaving blood and building a stronger community."
On behalf of SBC and Habitat, thank you for showing your support for this wonderful cause and stay tuned for details on our 2016 partner and campaign.