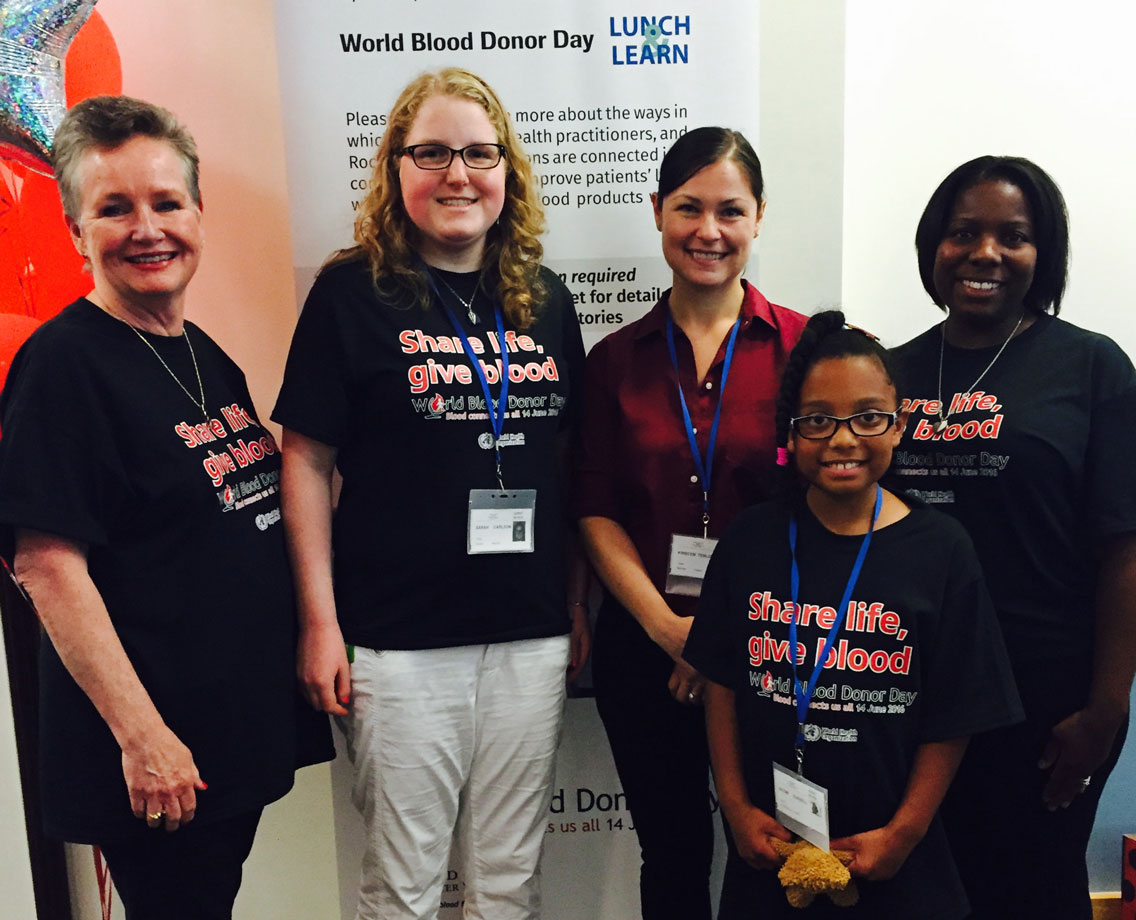 "Doing now what patients need next" — that is the mission of Roche Molecular Systems, Inc. located in Pleasanton, California. Roche is a leader in the field of diagnostics and blood screening, with the work they do helping ensure that the donated blood supply is safe for transfusion. Using the innovative products created by Roche, customers like Stanford Blood Center (SBC), are able to test donated blood units and provide hospitals with quality products to meet patient needs.
In addition to utilizing solutions created by Roche to test the blood supply, SBC also visits the Roche Pleasanton campus twice a year to hold mobile blood drives. Since 2010, Roche employees have donated several hundred units of blood products to benefit local patients. So far in 2016, SBC has collected 114 units of much-needed blood from Roche employees. "It is important for Roche to give back to the local community and enact our mission by supplying safe blood products to patients," said Tony Hardiman, Lifecycle Leader for Blood Screening at Roche.
To further their commitment to blood donation, this year in addition to hosting a mobile blood drive on World Blood Donor Day, Roche expanded the event to include a lunch and learn. The goal of the lunch and learn was to highlight patient stories, told by blood recipients themselves, to create an awareness of the importance of blood donation and the safety of the supply. Employees left with a renewed sense that the need for blood is constant, and anyone, at any time, could need blood so donating to ensure products are on hand when needed is crucial.
Roche is excited to continue hosting drives with SBC in the future and is planning to recruit even more donors for the next drive to exceed their current collection goal. If you would like to learn more about blood donation, please visit us at stanfordbloodcenter.org, or to make an appointment to donate blood, visit sbcdonor.org.