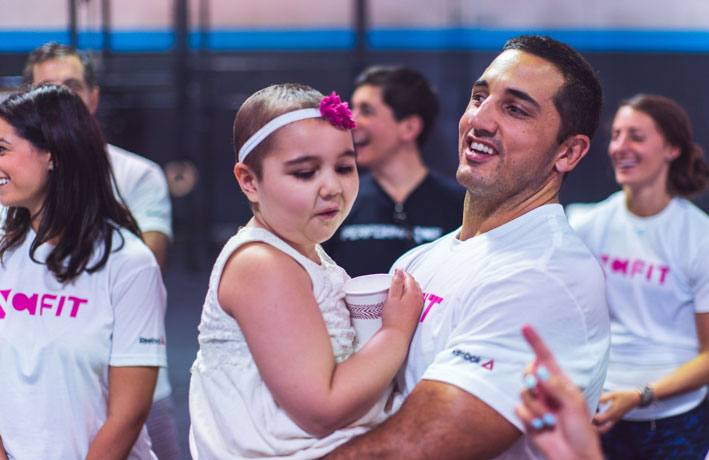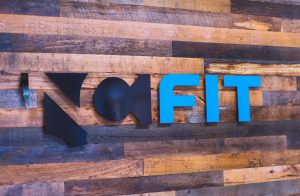 Jason Khalipa of NC Fit set out to make history with the help of the Crossfit community. His goal was to coordinate with Crossfit gyms across the country to host blood drives and sign up as many bone marrow donors as possible as a way to show support for those diagnosed with blood cancers. NC Fit partnered with Stanford Blood Center (SBC) and Be the Match to launch a blood drive on September 24. The drive was a stunning success – with 171 units of blood products collected, it turned out to be to be SBC's second largest mobile drive to date.
Jason's motivation is his daughter Ava. Earlier this year, Ava was diagnosed with acute lymphoblastic leukemia, a cancer of the blood and bone marrow. The family was devastated — Ava was only four years old — but Jason would not let cancer defeat his little girl.
He took his fear and turned it into motivation to educate and inspire others.
"Blood donors saved my daughter's life. When your family experiences such devastation, you tend to look for something to contribute to the situation. For me, that was promoting blood donation and marrow donation as a way to help others," said Jason.
Additionally, because Crossfitters are such a healthy community, Jason knew they would be great candidates for blood donation.
"Some people really want to donate blood but get turned away for reasons like low hemoglobin. The Crossfit community is very healthy and most can donate, so they should," said Jason. "I feel so blessed to be part of such a strong community, and I have been fortunate in growing a successful business so I want to use that influence to have a positive impact on others. "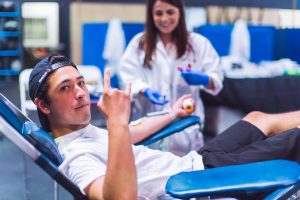 At the September blood drive, 210 potential donors showed up to support Ava. NC Fit collected 171 units of blood products and recruited 114 first-time donors, which is considered a very successful drive (the average mobile blood drive collects about 30 units).
Nationwide, 83 gyms participated in their own blood drives by partnering with local centers. Thousands of patients across the country could benefit from the several hundreds of units collected.
NC Fit is looking forward to making the blood drive an annual event and SBC couldn't be more excited to work with such a caring group of athletes.
If you would like to make an appointment to donate blood, please visit our website: http://stanfordbloodcenter.org/donate/appointment.php or call 888-723-7831 to talk with our friendly staff.