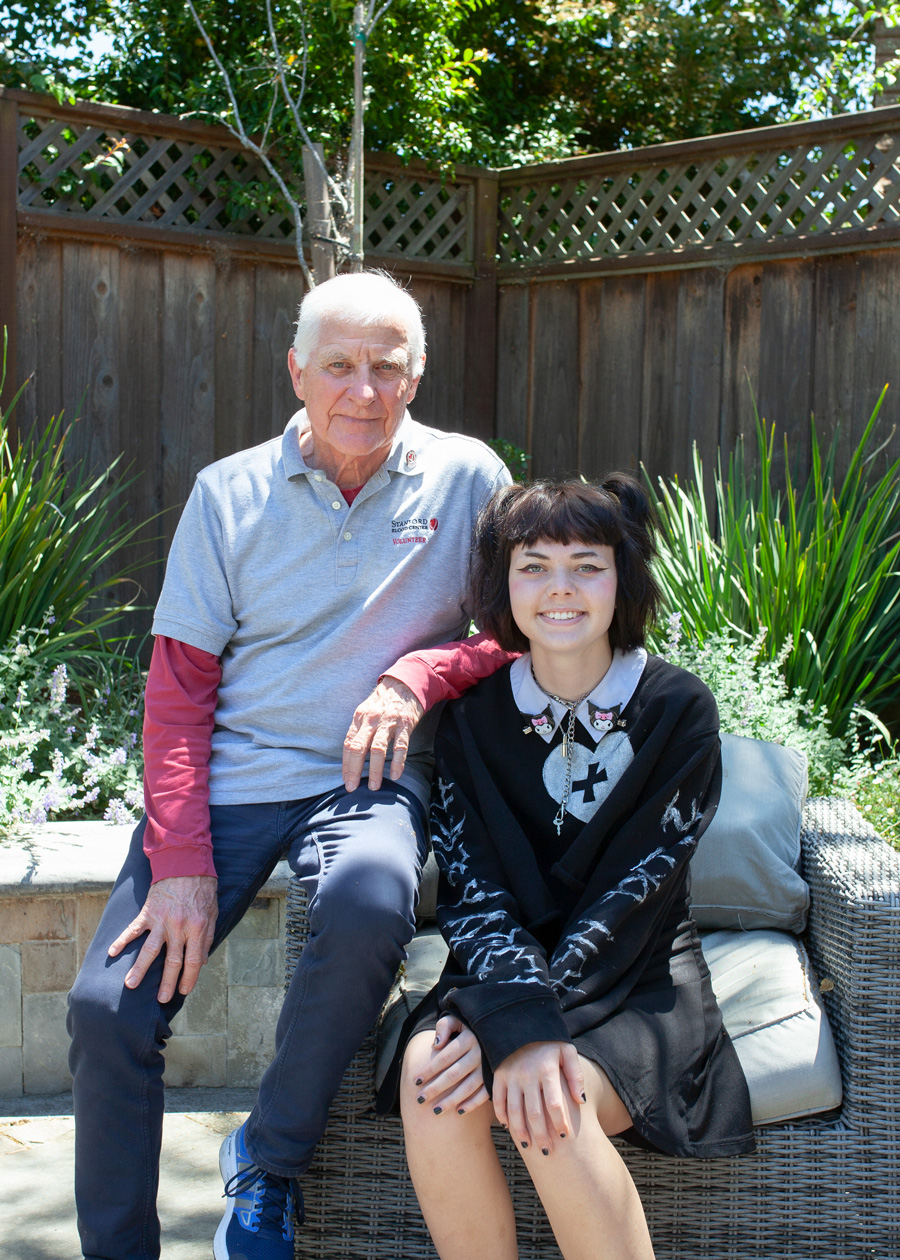 In June, David Polnaszek hit a special milestone with Stanford Blood Center when he made his 600th blood donation at our Menlo Park donor center. The 73-year-old Portola Valley resident has been doing his part to help save countless lives long before iPhones and even color TV… a conscious decision that was inspired by his hero.

"Donating blood is very personal to me because it's something my father did. He was in the military for 30 years and he was recognized for his outstanding blood donation while in the service. So when I donate, I think back to my dad," Polnaszek said.
It's that personal connection that keeps David coming back time and time again. He began donating blood more than 50 years ago when he was a freshman at the University of Washington. He continued to donate during his time in the military, and he's been donating blood and platelets since the mid-80's here at SBC — a place David is proud to call home. 
"I remember my very first donation and it was a real family atmosphere when I came to Stanford Blood Center, and we still have that feeling today," he said. "And I see that when I go out on [mobile blood drives]. I think people appreciate that we're more of a family environment than an institution." 
As if 600 donations weren't enough, when Polnaszek retired from his job at Microsoft in 2011, he began volunteering with SBC, helping out in the canteen area or at the label table. Here, he tries to encourage others to keep coming back to help those in need.
"It's something that's easy to do to give back to your community. You don't know exactly how it's going to be used every time or how many lives it might save, but it's important to help people and it's just a really good feeling for me," Polnaszek said. 
Community service was instilled in David at a very young age; and he's passed that value along to his children and even their children. You see, on the same day David celebrated his 600th blood donation, his 16-year-old granddaughter, Ava Gawal, made her very first blood donation.
"We've been talking about it for at least two years, and I knew that he'd been donating for a long time and how important it was to him, so I wanted to give it a try. I was definitely nervous, but I tried to suppress it because I did not want to back out. I'm really glad I did it," Ava said.
David added: "It just warms my heart that Ava donated, and I just hope it's something that carries on through her life. It's been something that's been very important to me throughout my life. Hopefully, it will be a big family tradition. One of my hopes is that all four grandchildren donate, and it becomes something that they do together."
For David Polnaszek, blood donation is truly a family affair!