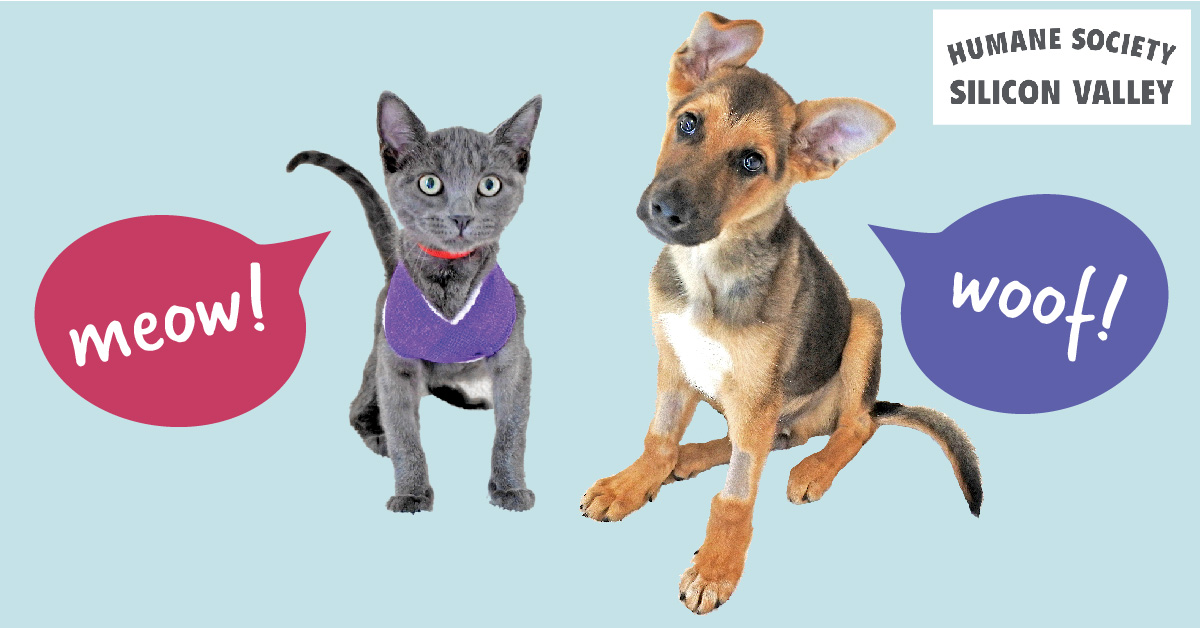 Everyone knows December is the season of giving, but the needs of our community extend past the holiday season. This January, you can help save patients and pets; January 1 – 31 donate blood and help shelter animals at Humane Society Silicon Valley.
At Stanford Blood Center (SBC), we know how lucky we are to have such a giving group of donors that help us save lives with each blood donation they give, and we try to pay that generosity forward each year by partnering with a local nonprofit organization for our annual Give Good campaign. This year, we are honored to be working with Humane Society Silicon Valley (HSSV) to help improve the lives of the many pets they care for.
Humane Society Silicon Valley has been supporting the people and pets of Silicon Valley for over 85 years, providing medical care, quality adoption services, affordable spay and neutering, education services and more. Since their inception in 1929, they have adopted over 500,000 pets into permanent homes and helped countless other pets.
As a nonprofit organization, HSSV relies on the generosity of donors to help them continue to do the amazing work they do. Now here's where you can help! For every donor that comes in during the month of January, SBC will make a monetary contribution to HSSV for medical supplies and services for its shelter animals. That means if you donate during Give Good, your donation can save the lives of up to three local patients requiring blood products and will help shelter animals in need!
You can also help by spreading the word: please make your appointment to donate at a mobile drive or donor center in January and encourage your friends and family to do the same. Patients and pets thank you!