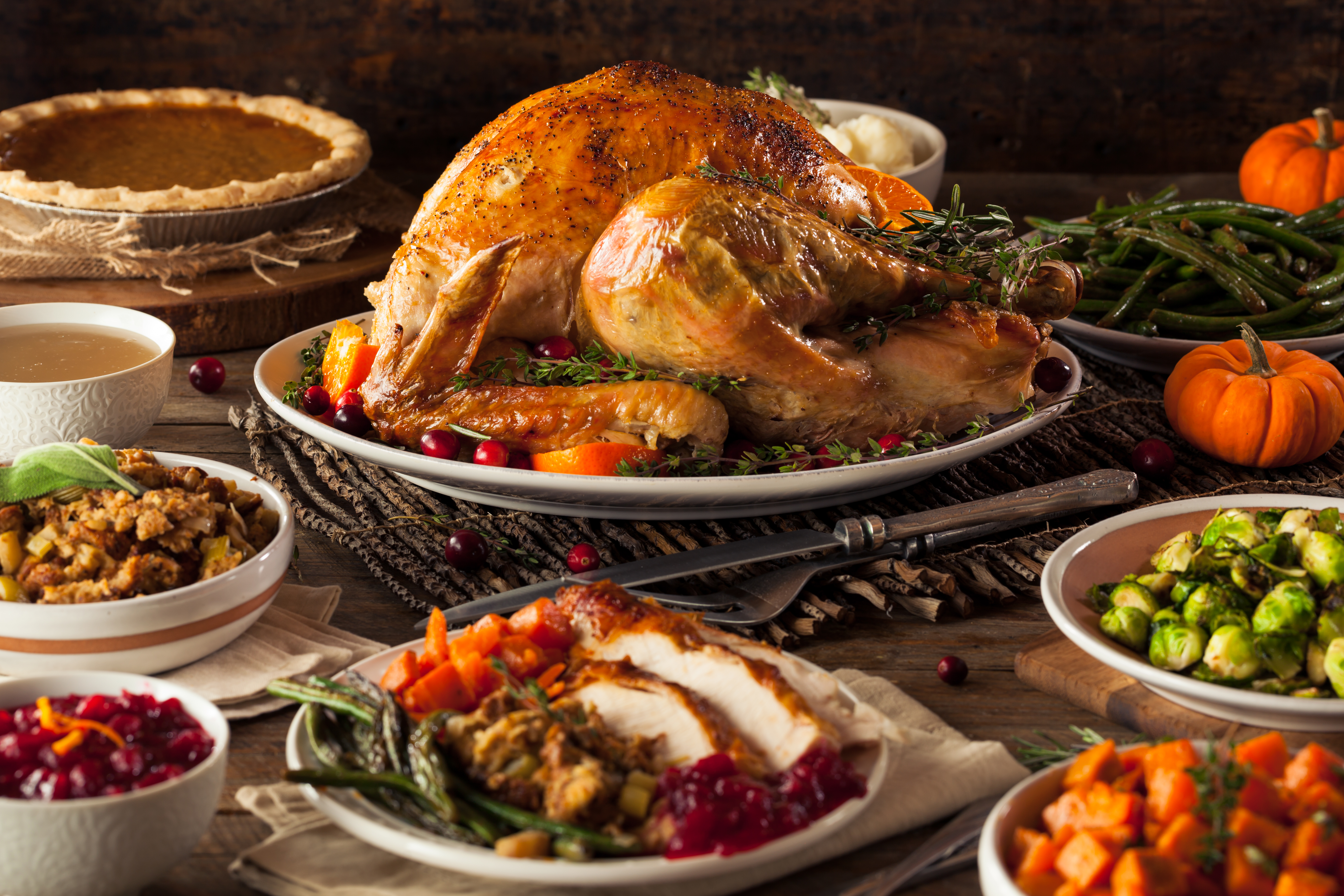 Thanksgiving is a time for friends and family, but mostly for food! While Thanksgiving dinner is a well-deserved indulgence, some might be looking for ways to make their meals a little healthier. But just because you want to stay healthy, doesn't mean you have to sacrifice taste. The health of our donors is of the utmost importance to us at Stanford Blood Center, so we've come up with a list of five alternatives to make your Thanksgiving dinner both healthy and delicious.
Turkey
You can't have Thanksgiving without turkey, but there's no need to slather it in butter to get maximum flavor. For a low-sodium, low-fat turkey that still tickles your taste buds, try this recipe for Lemon-Garlic Roast Turkey from EatingWell Magazine. For an extra-healthy option, swap the sodium-heavy supermarket turkey for an organic bird.
Potatoes
Mashed potatoes are the ultimate Thanksgiving side dish. While potatoes themselves are pretty healthy, using the excessive amounts of butter most mashed potato recipes suggest can turn a healthy side into a high-cholesterol nightmare. However, this recipe for Garlic Mashed Potatoes switches butter for trans-fat-free margarine, keeping the cholesterol low. Plus, the garlic provides so much flavor, you won't need to smother it in gravy.
Gravy
If you absolutely have to have gravy as part of your Thanksgiving lineup (most do and who can blame them!), the Mayo Clinic suggests this Low-Fat Turkey Gravy. In addition to being healthy, it's also super convenient – you can use the vegetables and herbs from your roasted turkey!
Stuffing
Whether you stuff your turkey or just make stuffing on the side, this classic bread dressing is an essential part of Thanksgiving dinner. There are countless different stuffing recipes out there, but this Healthy Harvest Stuffing is sure to be a hit. Martha Stewart's recipe is a lighter alternative that incorporates festive ingredients like chewy cranberries, Granny Smith apples, and walnuts.
Dessert
And finally, the thing you've been waiting all dinner for, if not all year: pumpkin pie. Of course, you should indulge a little on Thanksgiving, so there's no need to sacrifice pie. But with a few alterations like using fat-free milk and a light whipped topping, you can have all the sweetness with none of the guilt. Try Everyday Health's Pumpkin Maple Pie – it's a tasty and nutritious option that will make you the host(ess) with the most.
Now that you've made your healthy Thanksgiving dinner, you can help others in your community get healthy too by donating blood. Make an appointment today at sbcdonor.org. And if you can make it in to donate before December 4th, you'll receive a special heart-shaped ornament as our Thanks for Giving.