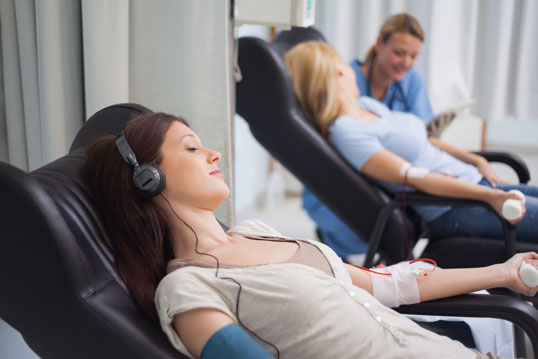 January is Nation Blood Donor month and what better time than the New Year to make an impact in your community? Just one blood donation, which takes only about an hour of your time, could save up to three lives.
There is no substitute for blood, and the need is constant. Every day in the United States, approximately 36,000 units of blood are required in hospitals and emergency treatment facilities used to treat cancer patients, organ transplants recipients or accident victims to name a few. Yet many people that are eligible to donate blood do not. In fact, of the approximate 38% eligible to donate, less that 10% do so annually.
That is why Stanford Blood Center (SBC) would like to encourage anyone that is eligible to donate to make an appointment to donate blood. Whether you visit one of our center locations or mobile blood drives, the process is quick and easy and each donation makes a great impact on patients in the community. We hope to see you soon!