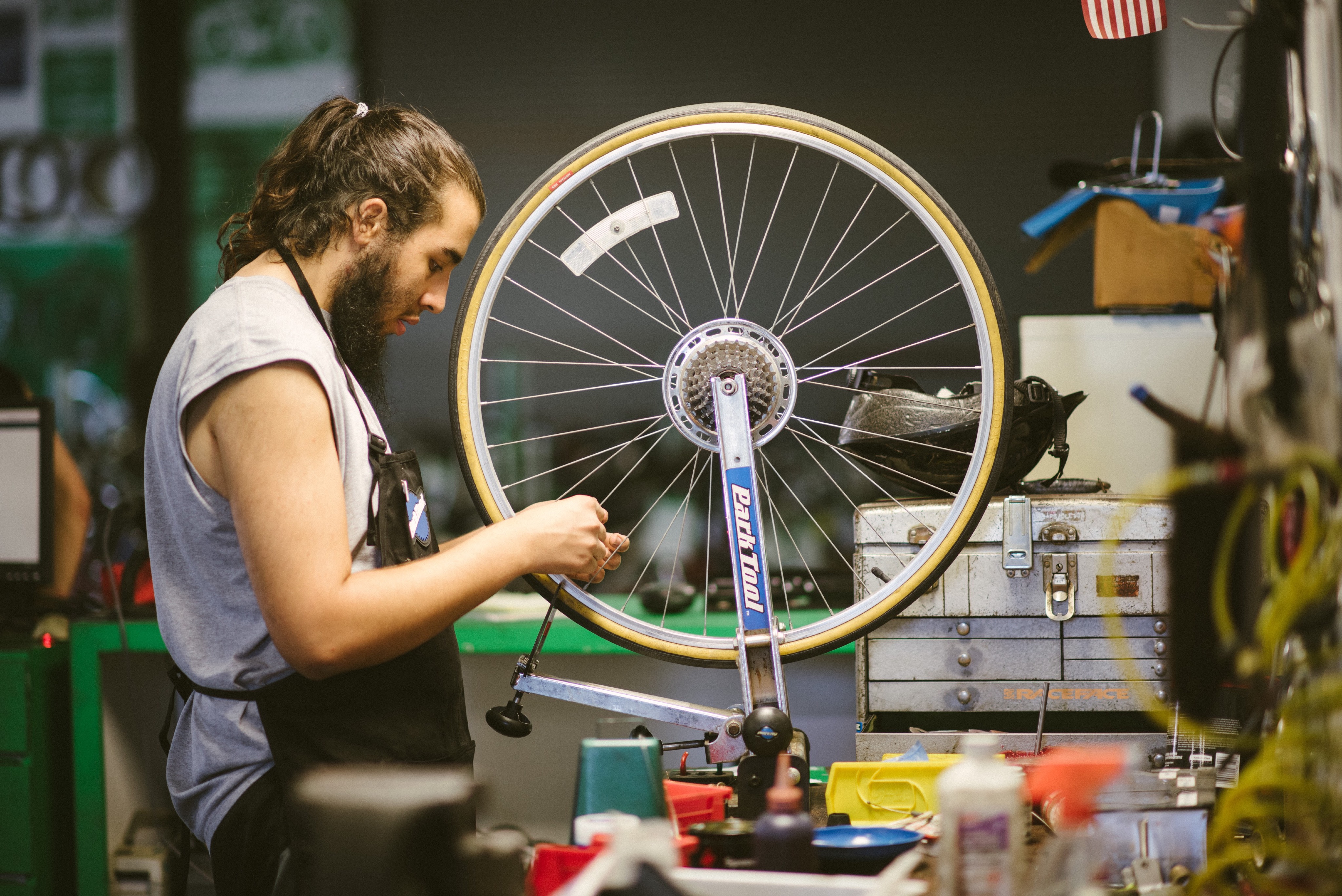 The statistics are staggering: According to United Friends of the Children, an organization that helps foster youth thrive in society, 70% of all California State Prison inmates are former foster youth, and 36% become homeless within 18 months of emancipation.
Jim Gardner saw a need to address this issue by offering assistance to young adults leaving foster care and steering them away from a life of crime and/or homelessness. So he started Good Karma Bikes, a San Jose bicycle repair shop devoted to promoting "360 degrees of good karma." Instead of monetary payment for services, Jim asks that customers do something to benefit someone else — to pay it forward.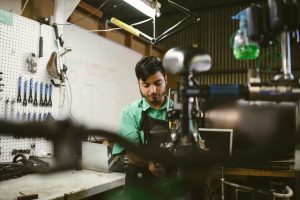 Good Karma Bikes is a full-service bike shop. They refurbishes donated bikes for resale, sell new bikes, sell new and used parts and accessories, and repair all types of bikes. For each bike sold, they donate one bike to someone in need.
Since 2009, Good Karma has been working with young adults who have been recently released from the foster care system and currently serve over 2,000 people a year. All revenue earned at Good Karma Bikes is reinvested into programs aimed at helping at-risk and emancipated foster youth, as well as those whose bicycle is their primary means of transportation. They focus on helping these young adults in three areas:
Training them to repair bicycles as a means of entering the workforce
Assisting with securing financial aid for college
Involving them in community service projects
Good Karma Bikes can now add blood donation to their list of good deeds. Jim has always been an advocate for blood donation; he is a six-gallon donor himself and part of the SBC four seasons club, meaning he donates whole blood at least four times a year. Now, Jim hosts blood drives at Good Karma bikes too.
Good Karma just hosted their second blood drive and reached 125% of their goal while registering five new blood donors — an impressive achievement. When asked why he wanted to start hosting drives, he said, "We already interact with so many great volunteers that are very community service focused. This is just another way for them to help others. It brings us together to help the community in a new way because not everyone can fix bikes."
So whether you need your bike repaired, or would like to donate at their next blood drive, stop by Good Karma Bikes and support this wonderful organization that helps so many others. To make an appointment to donate blood at and SBC center or mobile, please visit sbcdonor.org or call us at 888-723-7831.