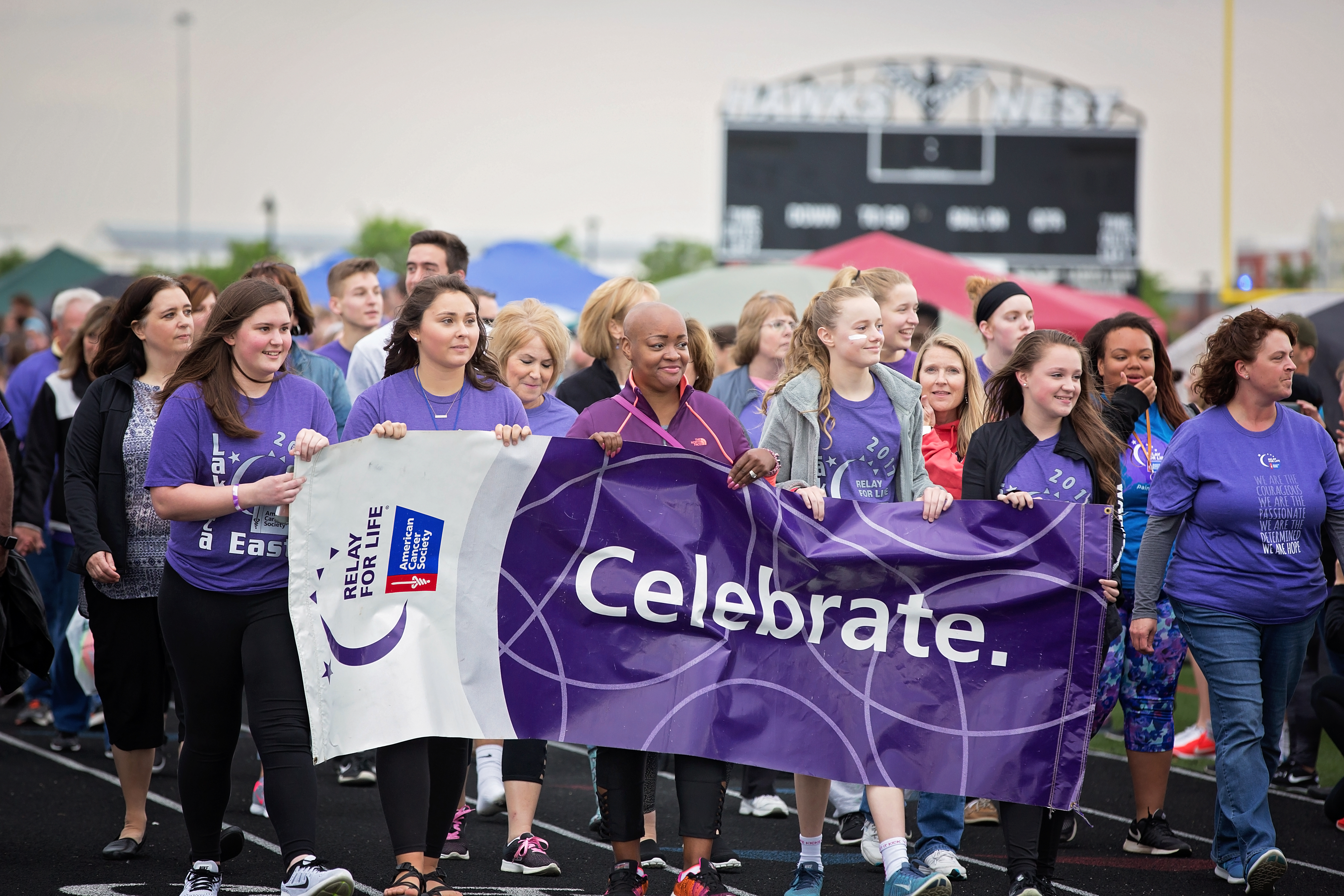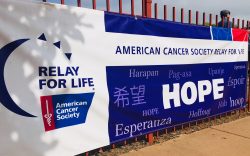 On July 14, SBC hosted a table at Relay for Life Campbell. Less than a mile from our upcoming new South Bay Donor Center, this wonderful event brings communities together to remember loved ones lost and honor those affected by cancer.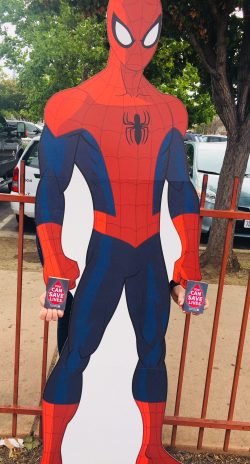 Relay for Life is the signature fundraising event of the American Cancer Society with events held across the world – 27 countries, to be exact. The premise of the event is that cancer never sleeps, so teams take turns walking around a designated path for anywhere between 6 and 24 hours. Each team fundraises to raise awareness of the global impact of cancer and money for research to find a cure.
Team SBC enjoyed talking to participants about the impact of blood donation, answering questions, and handing out our useful and informative new community outreach item: a nifty first aid kit, which contains bandages, antibiotic cream, antiseptic towelettes, and lots of blood facts! You'll notice that Spiderman especially liked the first aid kits… he's got one in each hand! We spoke to over 400 people and hope that many of them will consider becoming blood donors, or at least now have a better knowledge of the importance of blood donation.
It was an honor to be part of the Relay for Life Campbell event. As always, we had a great time meeting some great new friends in the community and spreading the word about blood donation.
Wondering where we will be next? Visit our events page for a list of our upcoming community events: https://stanfordbloodcenter.org/get-involved/community-events/.