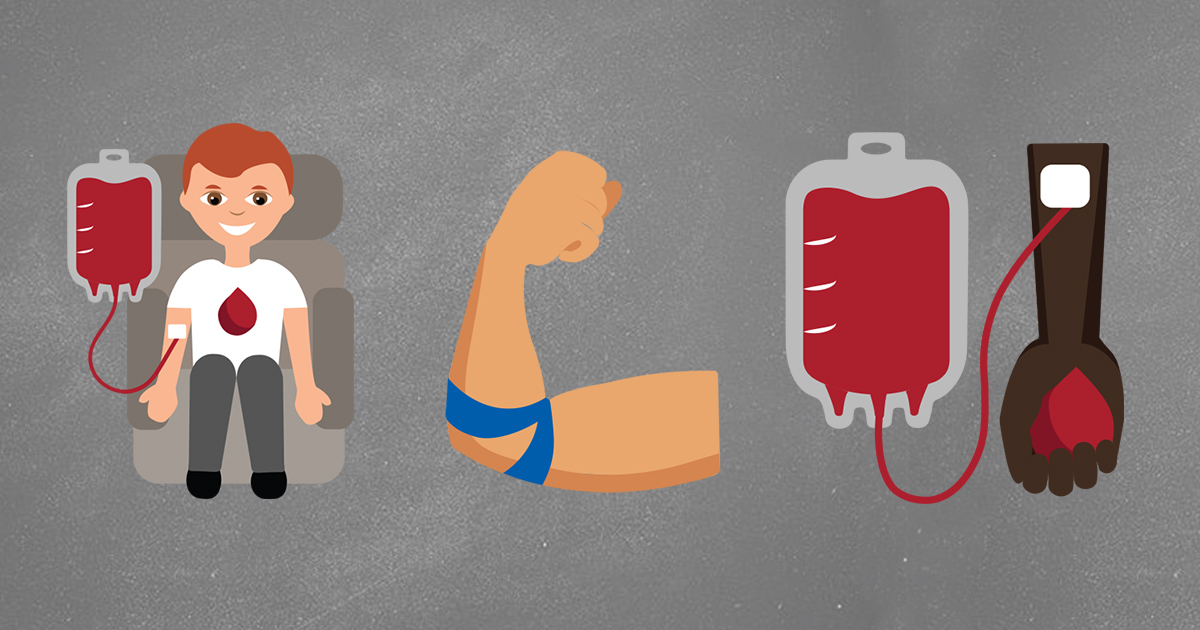 January is National Blood Donor Month, so we figured this was the perfect time to share an awesome and long overdue initiative — the International #BloodDonorEmoji Campaign.
According to the World Health Organization, 112.5 million blood donations are collected globally each year. At Stanford Blood Center, we alone had 43,174 scheduled donors that allowed us to support 67,617 transfusions in 2017. We are grateful to have such an incredible community of donors who dedicate themselves to saving lives and supporting local patients each and every day. It's obvious that we think blood donors deserve the world… but, at the very least, we can start with an emoji!
The International #BloodDonorEmoji Campaign, sponsored by Community Blood Center of the Carolinas, seeks to give blood donors recognition for their generosity while raising awareness about the constant need for blood donations. The proposed set of emojis includes a donor in the chair giving blood, a donor's arm with a Coflex bandage, and a blood bag connected to a donor's hand with a heart.
Blood centers across the country have joined the campaign, and we need your help, too! Visit blooddonoremoji.com to sign the petition to create blood donor emojis. You can also learn more about the campaign and the importance of blood donation.
………….
Of course, another way to show your support is to donate blood! If you are able, please make an appointment at sbcdonor.org or give us a call at 888-723-7831.