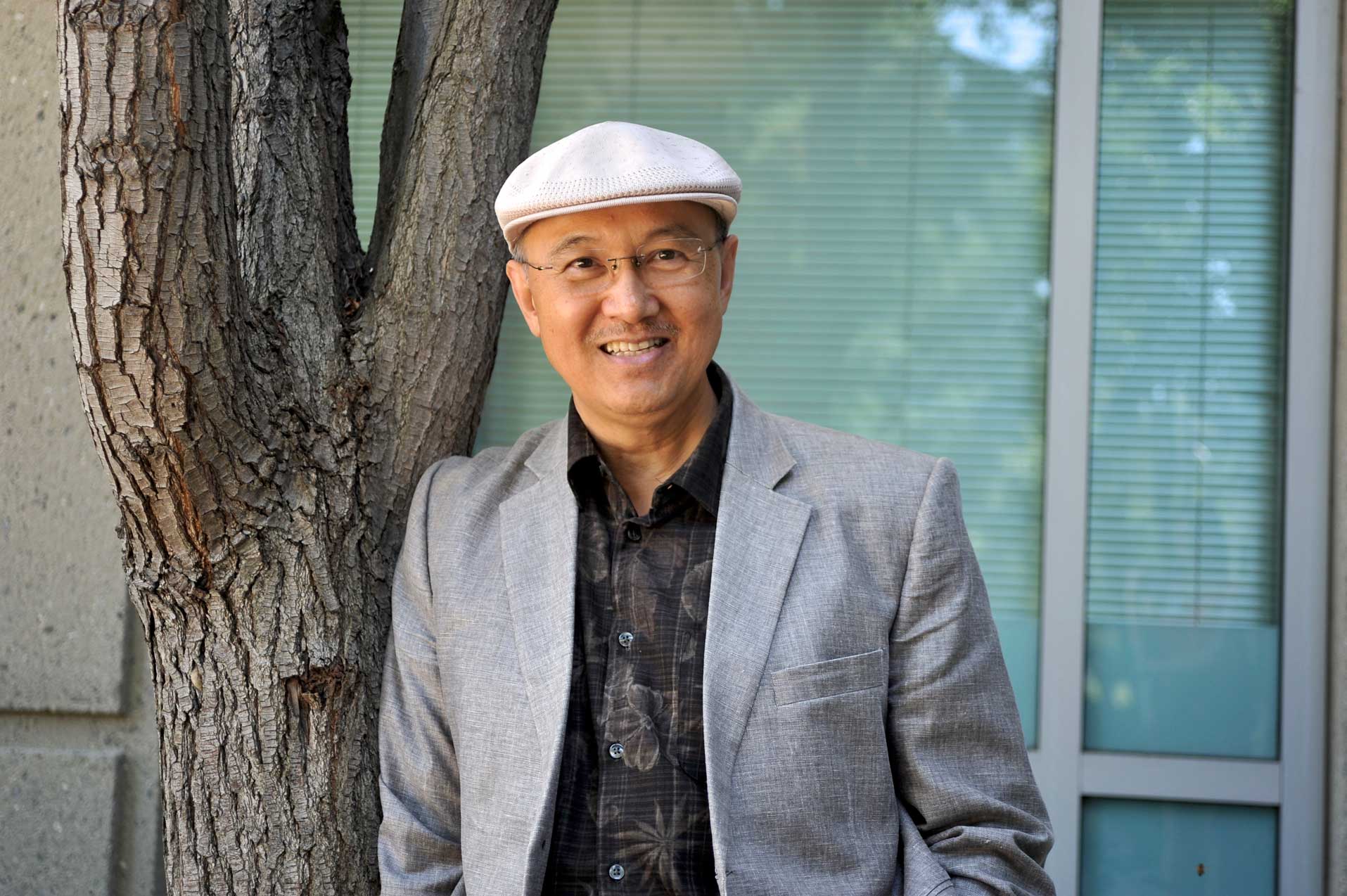 Kelvin Yu thought it was just an ordinary day. He went to his job as a Project Manager at Kaiser Engineers, left his office, and set out for a lunchtime walk around Lake Merritt. He had no idea that within hours, he would end up in the ICU. He had no idea that this was the beginning of what he would one day refer to as his "second life."
On that fateful day in March 1996, Kelvin started to feel faint during his light stroll. Once he returned to his office, he began to vomit blood… a whole garbage can's worth.
His coworker immediately rushed him to Stanford Health Care while Kelvin continued to lose more and more blood. By the time they reached the hospital, Kelvin fainted from blood loss and was admitted to the ICU. He was transfused with five pints of blood, and once he regained consciousness, the doctor delivered the painful news: Kelvin was in the end stages of Hepatitis B, and he needed a liver right away.
Waiting for a Transplant
Deemed "critically ill," he was placed on the higher end of the wait list for a liver — now all he could do was wait. Fortunately, they found a liver for Kelvin in just three months (it can take years to receive an organ). However, the doctors warned Kelvin that the organ had a condition called "fatty liver," meaning there was too much fat attached to the organ, likely from heavy drinking on the part of the donor. "I told them, even though it's not perfect, it's better than nothing!" Kelvin said. "So, I took it."
After a grueling, 13-hour procedure, Kelvin's liver transplant was complete. And 21 years later, his new liver is going strong.
"I say that this is my second life," Kelvin said. "Now I celebrate two birthdays: my real birthday and the day I got my transplant."
A Second Chance
To celebrate his health, Kelvin vowed to put his second life to good use. "When I was getting my transplant, I promised myself that if I got well, I wanted to do something to give back to the community," he said.
After retiring from CalTrain in August of last year, Kelvin started to volunteer with Stanford Health Care (SHC). One of his main responsibilities is soliciting "Same Day Feedback," which involves speaking with patients about their stay at Stanford to find out what they liked, what they didn't, and any changes they might suggest. He delivers the patients' feedback to SHC, so the hospital staff can ensure they are providing the best patient experience possible.
Kelvin has found that his experiences as a transplant recipient have allowed him to connect with patients going through similar situations.
"When I talk to them, it gives them a lot of hope and encouragement," Kelvin said. "They see 'Oh! This guy got a liver transplant 21 years ago and he still looks pretty good!' A lot of my friends say I look 10 years younger after my transplant."
If You Can Donate, Why Wouldn't You?
In addition to his work with SHC, Kelvin has also provided a voice for organ donation through his work on the Board of Directors for Donor Network West. He tells his story to various groups including schools, health departments, and churches to demonstrate the importance of organ donation.
"I've spoken to lots of groups, even religious groups; and once I talk to them, they all think it's a good idea. Monks from Buddhism, priests from Catholicism, and so on," he said.
Because he speaks three dialects of Chinese, he has specifically focused on promoting organ donation within Asian American communities, who generally donate organs less frequently. "In the Chinese culture, they want to bury people with all their organs [still inside]," Kelvin said. "We want to break that culture so that we can get more donations that we need from the Asian community. I like to tell them, 'Heaven doesn't need your organs. Leave them on earth!'"
Kelvin even uses his case to inspire those close to him to become organ donors. In fact, four of his close friends became organ donors after seeing how receiving a liver saved Kelvin's life. "They see how well I'm doing now, and they've seen that you don't donate, it's a waste of organs," he said.
Kelvin feels the same spirit applies to blood donation, and encourages anyone who can to come out and donate. It could save a life, just like Kelvin's. "If you can donate, why wouldn't you?" he asked. "Donating is something that is good for the community, and it's good for your heart to do something to help humanity."
To donate blood and potentially save a life just like Kelvin's, please make an appointment at sbcdonor.org or call 650-723-7831.