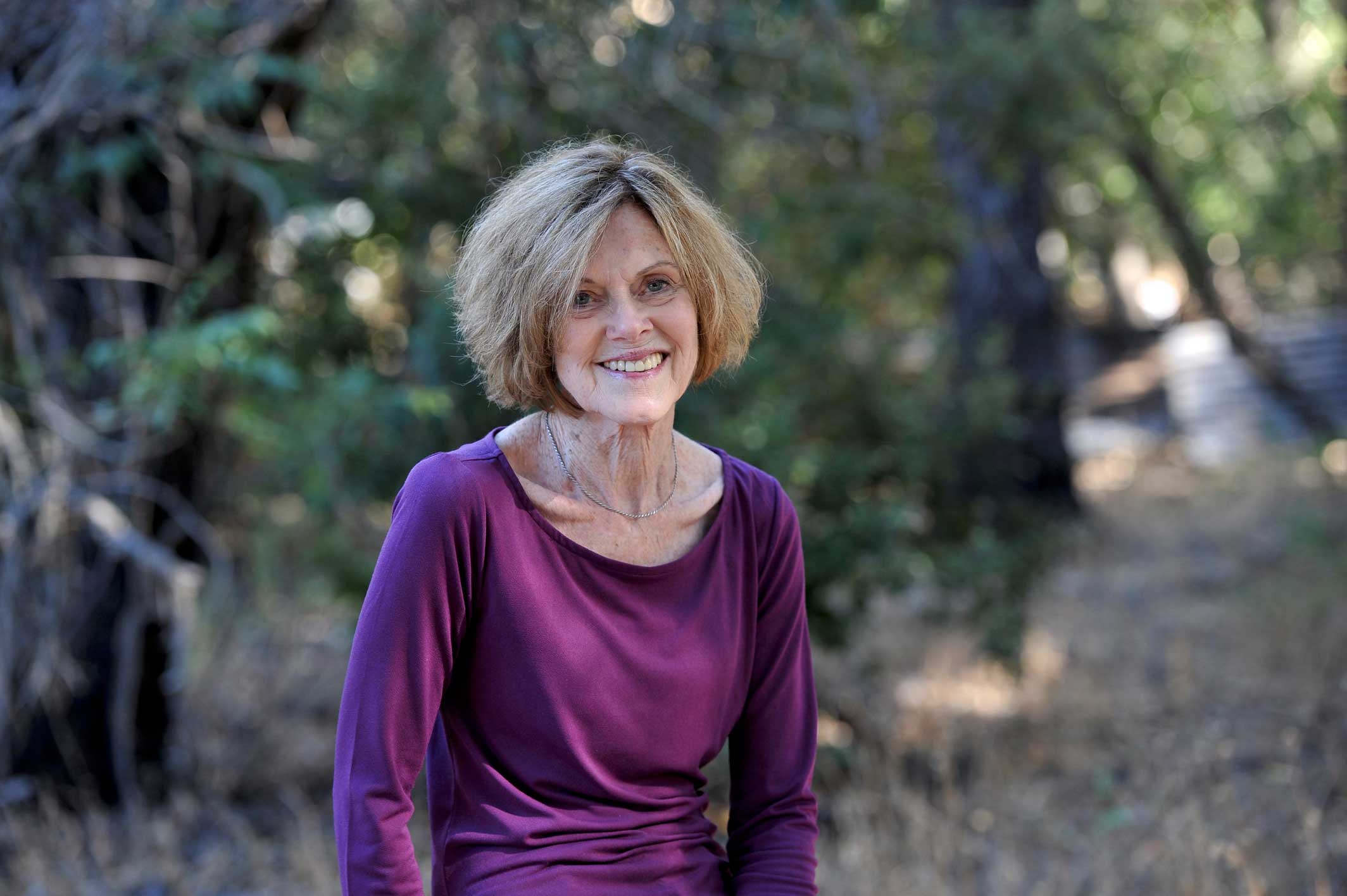 Robin Beresford has many goals, most of which surround helping others. She is a former nurse, a licensed physician's assistant, a marriage and family therapist, and is in the process of completing her PhD in Depth Psychology. So several years ago it came as a shock when Robin was the one who needed help. This is Robin's SBC story.
Robin had always been in good health and loved to go on daily runs. But one day these runs became very difficult – Robin could feel her heart was beating too fast, despite her steady pace. Her first thought was that perhaps she was just out of shape, so she kept running. But after about a week and a half nothing had changed so she went to see her doctor. After getting a routine EKG and blood tests, she returned home and awaited the results. That night, the doctor on call contacted her with the frightening news – they found she had pancytopenia, a condition where a person's body has too few red blood cells, white blood cells and platelets. But it turns out, this was just a symptom of something far worse.
Over the next month, things progressed very quickly. Robin had three bone marrow biopsies and was diagnosed with myelodysplastic syndrome (MDS), also known as pre-leukemia.
Robin and her doctors immediately started discussing the possibility of a bone marrow transplant. In the meantime, she underwent palliative chemotherapy. The average lifespan of a person undergoing this treatment is 15 months, and with no treatment the lifespan is only eight months. Robin needed a transplant soon. Fortunately, a bone marrow donor was found a few months later and the transplant procedure was scheduled for May.
But Robin was not in the clear yet. She went in for her final biopsy before the transplant and found out that her MDS had progressed into a more severe, life-threatening form of the illness called Acute Myelocytic Leukemia (AML), a cancer that affects blood cell production. This means her transplant had to be delayed by a few months while she completed chemotherapy, as, without it, the transplant was much less likely to be successful with AML.
Thousands of miles away, Robin's bone marrow donor, Sarah, was also preparing for the procedure – and her wedding. Sarah was planning to get married in June, only a few weeks after the transplant. An acquaintance of Sarah's was surprised at her willingness to commit to donating bone marrow right before such a monumental life event and commented: "You're getting married, you don't have to do this. This is really disruptive." But a close friend of Sarah's said that this made her even more committed. Sarah replied, "What could anyone do but to help another human."
Sarah continued to prepare for the bone marrow donation to help a person she had never met, and it was not easy. Bone marrow is donated through a process called a Peripheral blood stem cell (PBSC) donation. This process requires the donor to be injected with a drug that increases the number of stem cells in their bloodstream, which in turn can cause the donor to become severely ill. For Sarah, this was a small price to pay to help another.
In July, Robin was finally able to receive her transplant. Though the last few months had been very trying – Robin was very sick and required blood and platelet transfusions every 1-2 weeks – the delay ended up being a blessing in disguise because it allowed Sarah to have the wedding she spent so long planning. In July, Robin was finally able to receive her transplant.
Several months after the transplant, Robin and Sarah each signed consents to communicate with each other. When Robin received her first correspondence from Sarah, she was so overwhelmed with emotion, it took her a few days to even look at the email and learn about her donor. The donor that had selflessly saved Robin's life was a 26-year-old woman living on a dairy farm in rural Germany. They started emailing, but there was a lag time between communications and texting by phone was impossible because Robin's phone company does not have service where Sarah lives. So, they started texting on WhatsApp and soon were talking almost every day.
Not too long after the communications began, Robin and Sarah both decided they wanted to meet, so they planned a 2015 trip for Robin and her husband, Robert, to go visit Sarah in Germany. Naturally, because of all they had experienced together, the two felt an instant connection.
As years passed, the two have remained close. Five years after the transplant, Sarah started planning a visit to the U.S. to visit Robin. But something wonderful came up preventing Sarah from travelling… she was pregnant! Robin received a photo of a sonogram and could not contain her excitement. "I'm an auntie!" she exclaimed (the trip has been rescheduled for a later date).
Robin is now thriving. Back in good health, she has continued pursuing her PhD (she is currently working on her dissertation) and has started working again as a marriage and family therapist. She has so much gratitude for the selflessness and generosity of a stranger who committed to saving her life even though it was at an inopportune time. "It's important for people to care for each other in this world," she said.
And that includes donating blood for those who need it. Over the course of her treatment, Robin received roughly 60 units of blood products that were available thanks to the generous donors of Stanford Blood Center.
To donate blood and potentially save a life like Robin's, make an appointment at sbcdonor.org.