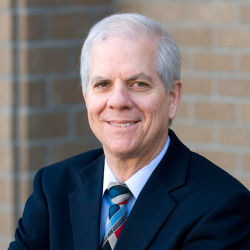 Dr. Engleman is Professor of Pathology and Medicine at Stanford University School of Medicine. He joined the faculty after completing training in internal medicine (UCSF), biochemistry (NIH), immunology, rheumatology and transfusion medicine (Stanford). In addition to his role at the Stanford Blood Center, Dr. Engleman is Co-Director of the Immunology and Immunotherapy Program of the Stanford Cancer Institute. He has supervised more than 150 research trainees, authored 300 scientific articles and has been an editor of multiple scientific journals. He also teaches a popular course on tumor immunology at Stanford.
For many years Dr. Engleman's research group, which is comprised almost entirely of student trainees, has been studying rare but powerful white blood cells called dendritic cells. After developing methods for isolating and arming human dendritic cells, he conceived of the idea of using them to vaccinate patients against their own tumors.
More than 25 years ago, he and his collaborators at Stanford, including staff of the Blood Center, began testing this idea in patients with cancer. His technology provided the basis for the Provenge prostate cancer vaccine, the first immunotherapy for cancer to be approved (in 2010) by the FDA. This vaccine opened the way to a new era in which immunotherapies are increasingly becoming a standard component of cancer treatment. In fact, Dr. Engleman's lab recently discovered an extremely potent approach to arming and activating dendritic cells in tumor-bearing hosts that doesn't require removal or manipulation of these cells, which has been shown to eradicate a variety of cancers in experimental animals.