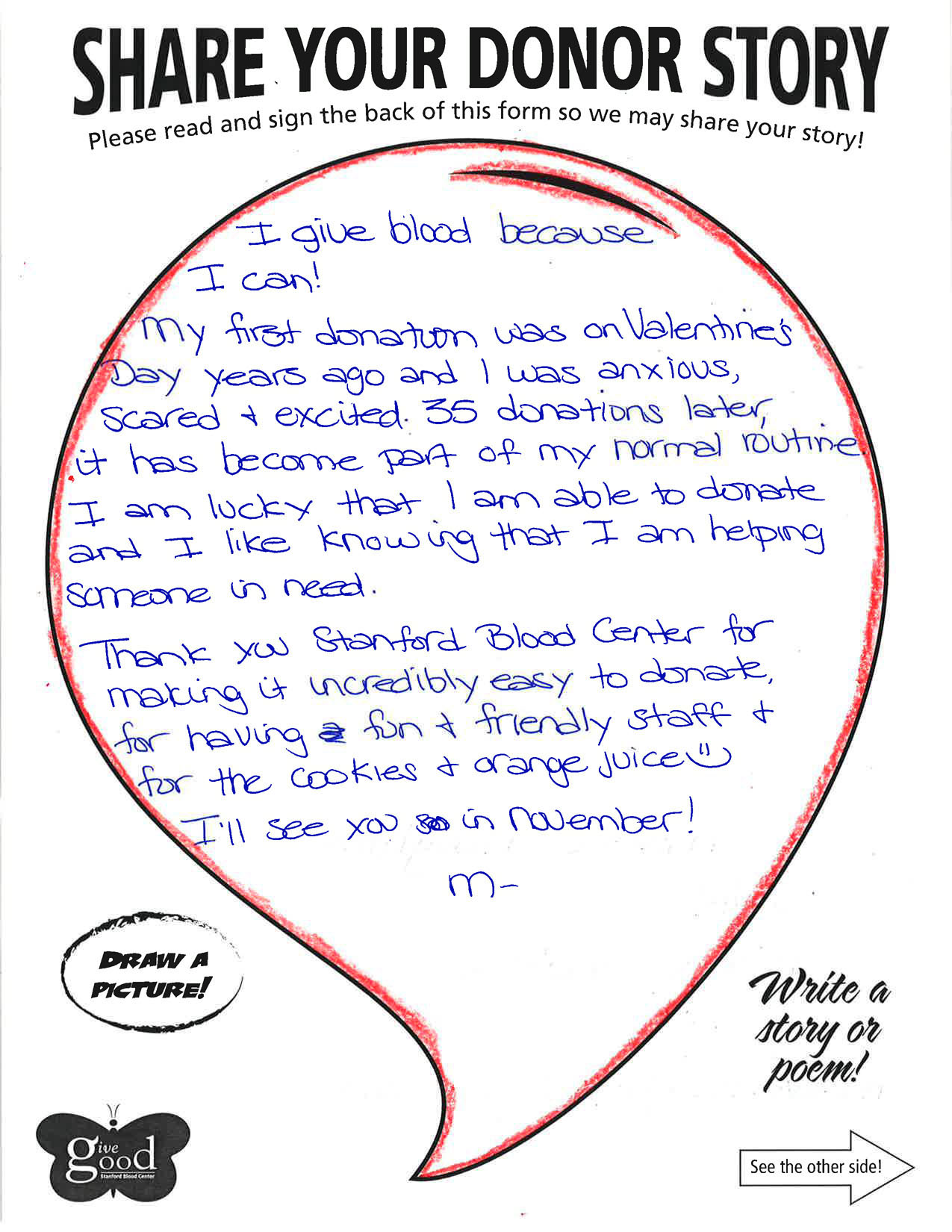 I give blood because I can!
My first donation was on Valentine's Day years ago and I was anxious, scared and excited. 35 donations later, it has become a part of my normal routine. I am lucky that I am able to donate and I like knowing that I am helping someone in need.
Thank you Stanford Blood Center for making it incredibly easy to donate, for having a fun and friendly staff, and for the cookies and orange juice.
I'll see you in November!
M—