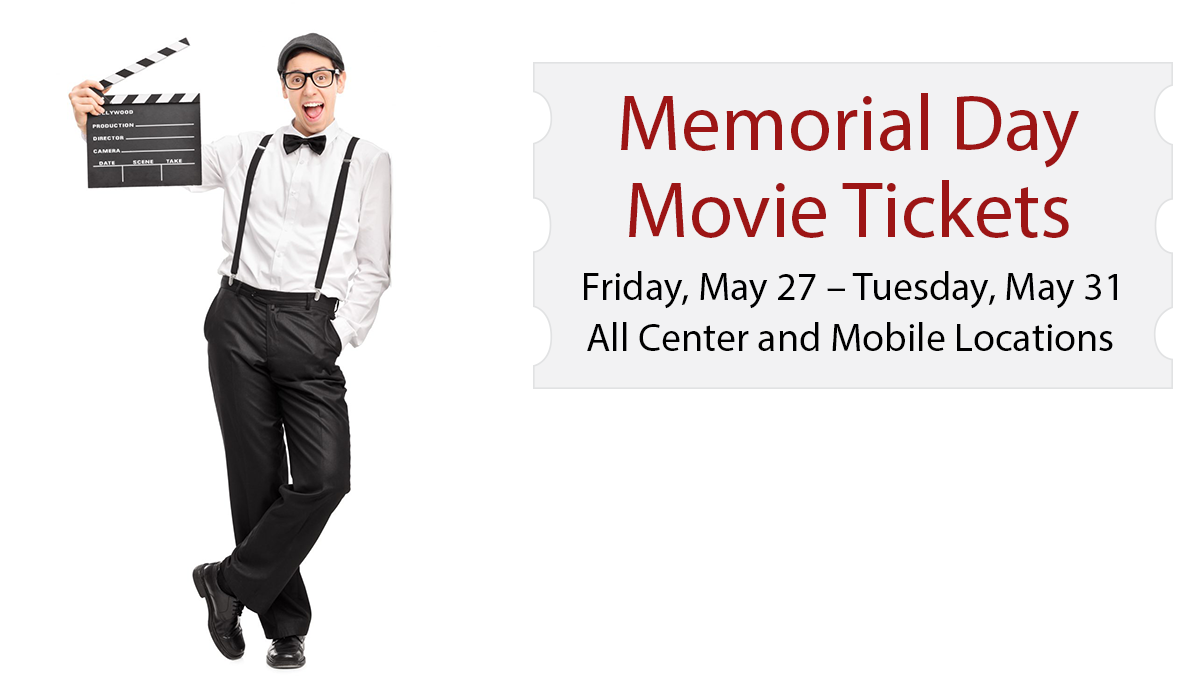 Many consider Memorial Day the unofficial beginning of the summer vacation season and celebrate the long weekend by taking a break from work, enjoying family and friends and having some fun.
At Stanford Blood Center (SBC), we know your time is precious, which is why it means so much that our donors take a brief moment away from travel and leisure activities to donate blood. Your donation helps ensure that community hospitals we serve have the blood products they need to treat patients. As a special thank-you for coming in over the holiday weekend, we would like you to enjoy a movie on us.
Details:
What: One Cinemark movie ticket per donor
When: May 27-31, 2016
Where: All centers and mobiles
If you can't make it in to one of our center locations, visit one of our convenient community mobile drives:
5/28 – BayCon in Santa Clara
5/28 – Milpitas Public Library in Milpitas
5/31 – Stryker Endoscopy in San Jose
To make an appointment, please visit sbcdonor.org. For more information about this and other campaigns, visit http://stanfordbloodcenter.org/news/special_events.php.