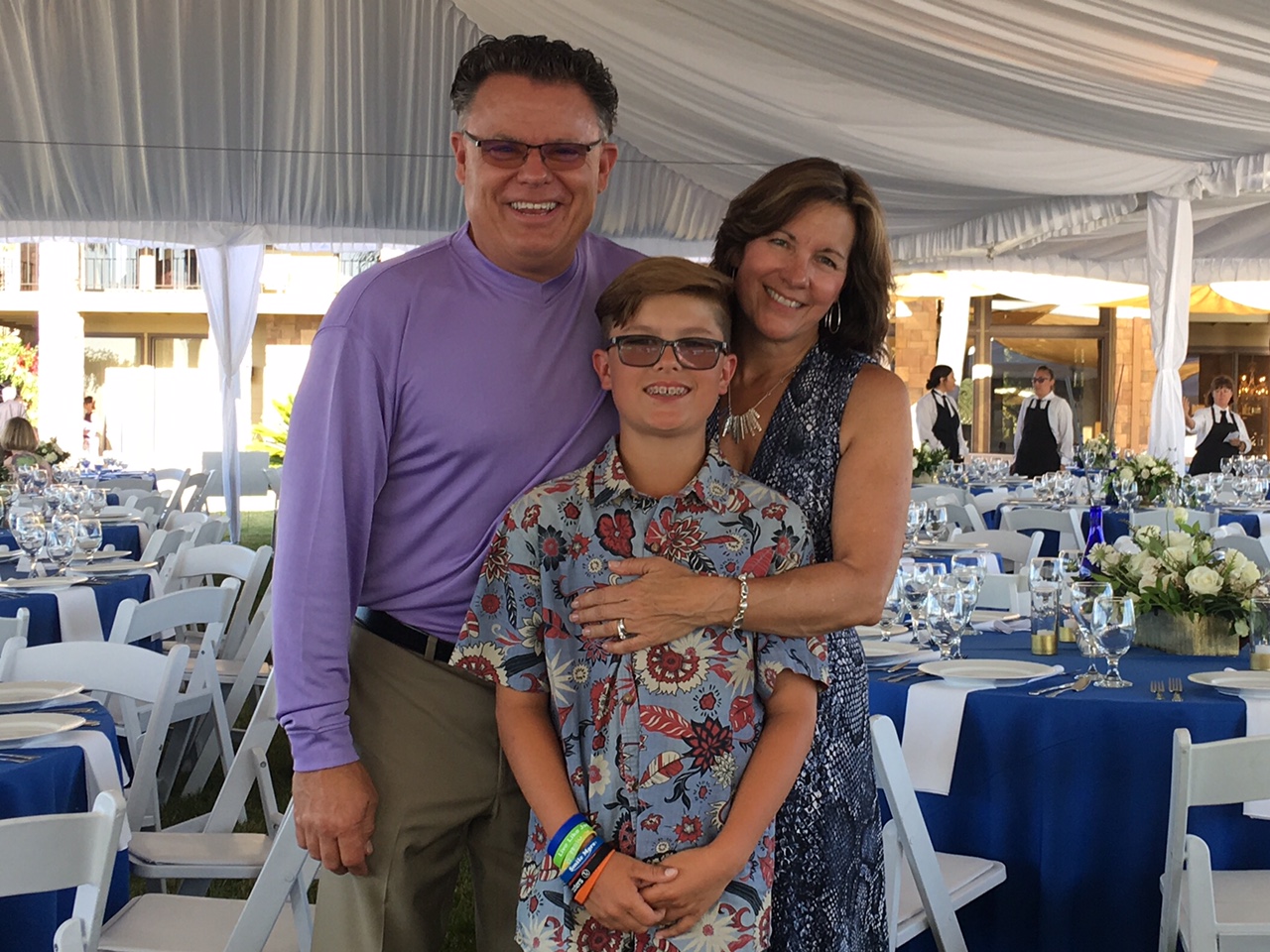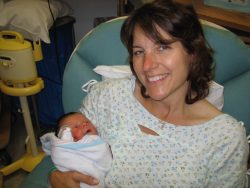 On Thursday, October 26, Western Allied and CS Bio in Menlo Park are coming together to host their first community mobile blood drive! These organizations are very focused on giving back to their community and Stanford Blood Center (SBC) is honored to be working with them. SBC is proud to partner with many companies throughout the Bay Area, and when someone who has had a very personal experience with needing blood products organizes a drive, it makes it all the more rewarding. Today we share with you one such story from Pat with Western Allied. Thank you for sharing your story, Pat.
Greetings. My name is Pat McGuire and I'm inviting you to join me in donating blood this October.
Why, you may ask? I've been donating blood for the last 12 years, since my son William was born.  My son's birth was a seven-year journey for my wife and me. We never thought having a family would be such a challenge for us, but we never gave up and were blessed with a beautiful baby boy in August of 2005.
The birth was not without its complications.  My wife spent 10 hours in labor only to end up having an emergency C-section.  Once William was born, the challenges didn't stop there.  We discovered he had some complications that required him to stay in the special care nursery before we could bring him home. We spent the next 10 days in the nursery and met some amazing doctors and nurses who truly have a gift and love what they do. They took such good care of not only our newborn son, but also of my wife and me. I got to know the nurses very well in those 10 days and felt compelled to give back and do something for those precious newborns in the nursery and the newborn ICU.
While there, I learned of a one-month-old baby girl that needed heart surgery. It broke my heart to hear this, yet nurses reassured me the talented and gifted doctors at Stanford Health Care would be able to repair her heart and she would be just fine. The nurses did let me know that I could help her by donating blood. I discovered that if you had not been exposed to the CMV virus, your blood could be given to newborns.
I decided I wanted to donate blood and found out I hadn't been exposed to the virus, so my blood could be used by newborns in need.  That is when I decided to donate blood on a regular basis as a way to give back.
That is my story and why I'm asking you to join me this October and give the gift of life by donating blood. Your donation could make the difference in an infant's life, or that of an adult.
To learn more about the importance of blood donation and to find out how you can help, visit https://stanfordbloodcenter.org/donate/. If you would like to make an appointment to donate blood at the Western Allied/CS Bio drive, you can do so here: https://www.sbcdonor.org/index.cfm?group=op&expand=19026&zc=94025.