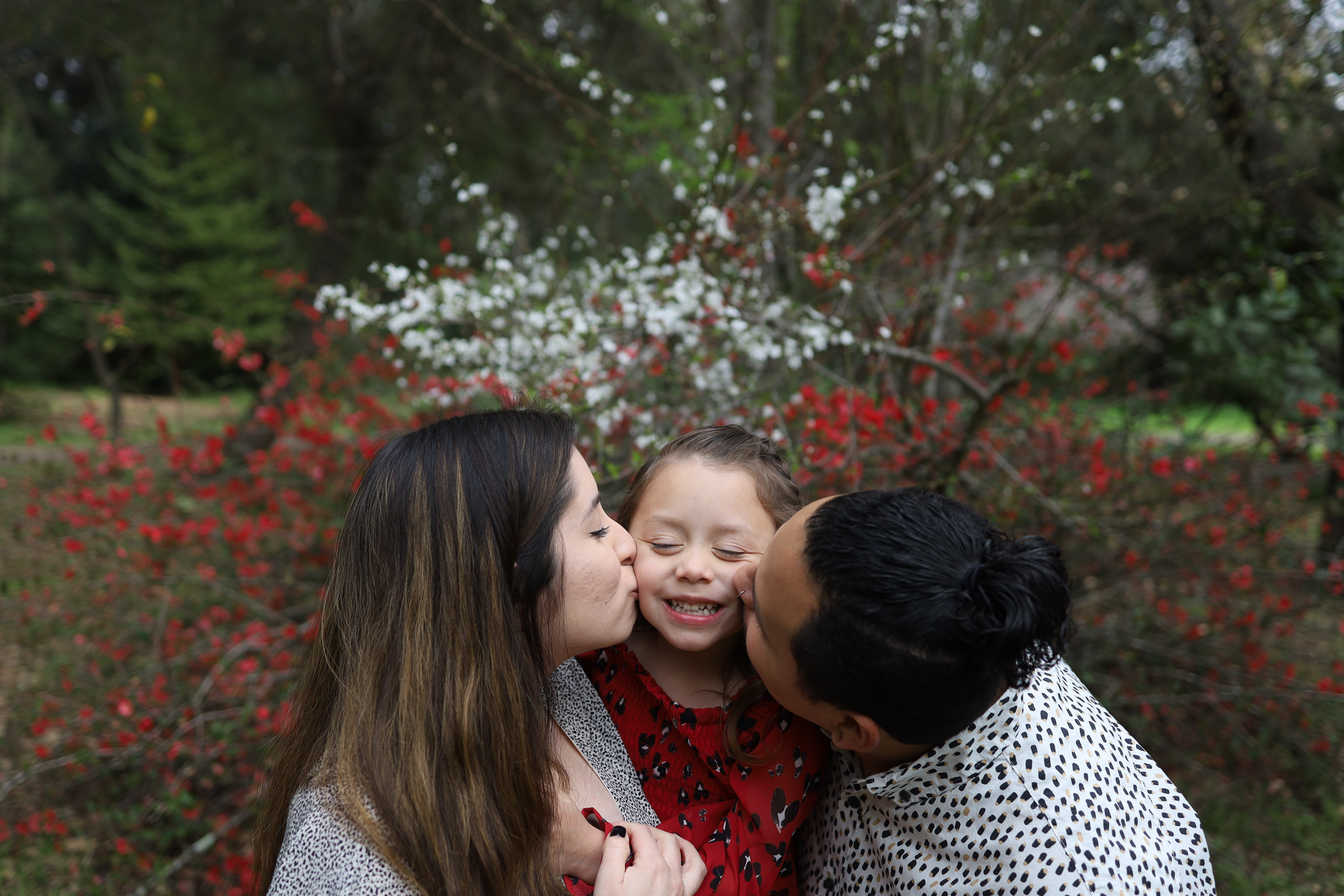 Imagine being 23- and 24-year-old parents when you find out your new baby girl needs a liver transplant to save her life. That was the reality for Liz Lopez and her husband Rudy Heredia. It all started just two months after their daughter Penelope was born. Liz took "Penny" in for a routine checkup where it was discovered that she had jaundice, common among infants… but also a potential sign of liver disease. The liver is an organ about the size of a football (in an adult) that sits just under the rib cage on the right side of your abdomen. It's essential for digesting food and ridding your body of toxic substances. Blood tests showed that Penny's liver was working overtime and could not process food properly. She was diagnosed with biliary atresia, a rare liver disease that occurs in infants. This congenital condition is a result of abnormal development of bile ducts inside or outside the liver.
Penny underwent a Kasai Procedure to help get the so-called "plumbing" right and was put on medication for her condition. This seemed to be working for a few months, but everything changed one day when Penny was 5 months old. She began acting erratic and developed a high fever that continued to rise, so Liz rushed her to the emergency room. Lab tests confirmed that Penny's condition was getting worse and they were referred to Lucile Packard Children's Hospital Stanford (LPCHS) immediately to undergo a liver transplant evaluation. After a few days of testing, it was determined Penny was a great candidate for a transplant, but was not sick enough to be able to receive a liver immediately. Her parents were told the wait time would probably be six months to a year… but that Penny might not make it that long.
"The whole thing was surreal. It was hard to believe that this was happening to our daughter and was happening so quickly," said Rudy. "It was a very emotional and stressful time for our whole family, but we had to be strong for Penny. Neither of us was really up-to-date or educated on medical issues and certainly not organ transplantation, but it was almost like ignorance is bliss. Despite the difficult situation, we never doubted that things would all work out in the end." Rudy recalls the doctors reassuring him and Liz that Penny would be alright when she could get the transplant — if she could get it in time.
That optimism paid off! Liz took Penny back to the doctor for a follow-up appointment when she got the call that would change their lives. LPCHS had a match just six days after Penny was put on the transplant waiting list. "I was in shock," said Liz. "I can remember it clearly. It was a Monday and I was told they would let us know about the surgery and process in the next couple days. On day eight, Penny was undergoing surgery to receive her new liver! It happened that fast."
The surgery lasted eight hours. "The longest eight hours of our lives," said Rudy. And timing could not have been better. After the transplant, the doctors showed Penny's old liver to her parents and compared it to a healthy liver. It turned out that Penny was a lot sicker than they had originally thought going into surgery, and she probably wouldn't have made it another few months without the transplant. "It was kind of unreal how bad her liver really was. She was truly blessed to have the surgery when she did."
The average recovery from a liver transplant is three or four weeks, but Penny wasn't having that. She went home just eight days after surgery. "Penny's lucky number eight!" said Liz. "Throughout the whole ordeal, we had a strong support system in our family and friends. On the day of the surgery, we were both extremely nervous, but our first reaction was happiness knowing our daughter was going to be saved. We were thrilled that she came out of it alright and thankful for all those who helped us along the way; but at the same time, it was very emotional because we realized that another family lost their child in order for Penny to live."
Today, Penny is a bubbly little kid with a great smile who loves her family and playing with her friends. In May, she celebrated her fifth liver transplant anniversary and is one of the Bay Area's youngest advocates for organ donation. Liz and Rudy are now registered organ and blood donors and help spread the word on the importance of organ donation and transplantation. "Penny is here for a reason! A lot of patients don't make it, so we're very fortunate. Giving blood or becoming an organ donor can help save so many lives and, for us, it's a small way to pay back all the people who helped save Penny," said Rudy.
On September 18, 2021, Liz and Rudy will take part in the Donor Network West Run/Walk. The 5K raises awareness for organ and tissue donation and encourages people to register as organ donors. All proceeds from the event benefit donation education and honor the donors and their families who have given the gift of life in California and Nevada. And right alongside them will be their baby girl, Penny!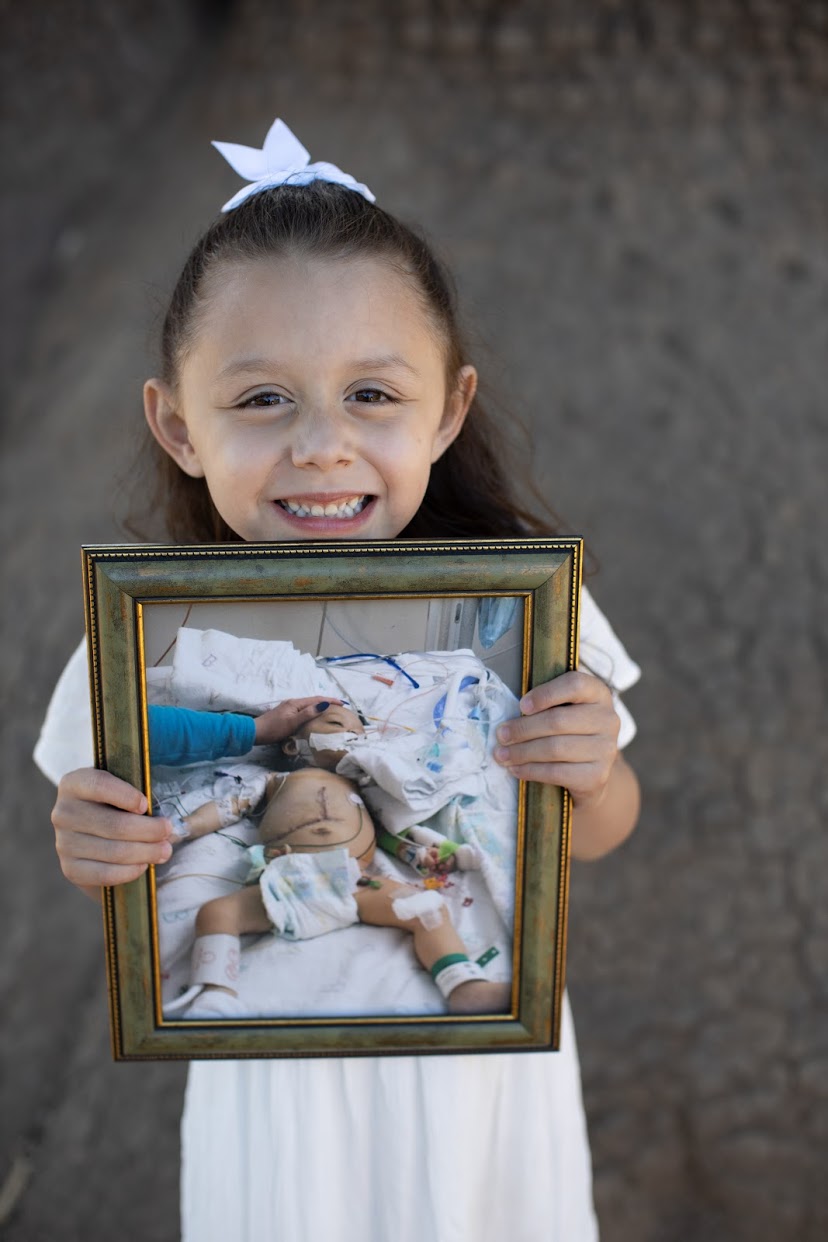 ---
Photo courtesy of Donor Network West.